As a motorcycle rider, it's important to stay alert and aware of your surroundings at all times. It's because riding a motorcycle in heavy city traffic can be stressful and complicated, especially for novice drivers. At the same time, it will be a breeze with the right techniques and strategies from AutoBidMaster. To keep our readers educated and safe on the road, below are key tips about how to navigate heavy city traffic on a motorcycle safely and effectively. Whether you're an experienced motorcycle driver or just recently got your first vehicle, it's always great to run through the handy and essential tips when it comes to your safety on the road.
Basic Points About Motorcycle Riding in Traffic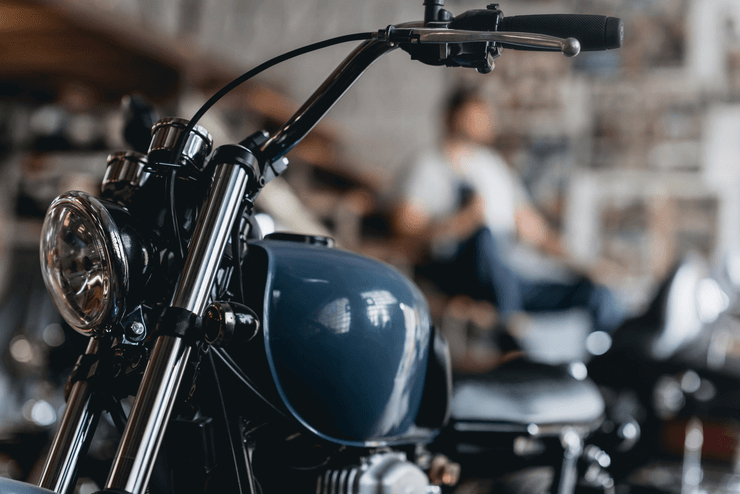 First and foremost, always wear protective gear. This includes a helmet, gloves, a jacket, and boots. Not only will this gear protect you in case of an accident, but it also provides comfort and protective layers for long rides.
Secondly, know your vehicle's capabilities. A motorcycle's power and size can make it a benefit in traffic, but it's important to know the motorcycle's limitations, such as maneuverability and braking distance. Always ride within your skill level and take time to practice in advance. You may need to adjust your riding style depending on the type of motorcycle, tires, and brakes. A great tip here is to learn counter-accident skills from an experienced instructor.
Always be aware of the traffic situation. It's essential to keep a safe distance from other vehicles while maintaining your position on the road. Watch for cars changing lanes in front of you and be ready to brake or swerve if necessary. Additionally, be sure to avoid making sudden moves or turns, as they could lead to an accident. Remember that your intentions should be as clear as possible for other road users.
Your motorcycle's superior mobility is one of your greatest advantages. Due to their smaller size, motorcycles can weave through traffic easily. However, it's important to do this safely by checking your mirrors and watching the turning signals of other vehicles. Also, use signaling and communication to ensure drivers around you know what you are doing.
Riding a motorcycle in heavy traffic requires a lot of focus and patience. Allow plenty of time to reach your destination through rush hour traffic to reduce the pressure of time. Try to avoid aggressive driving and stay calm and positive, and you'll be able to get through the heavy traffic safely.
Motorcycle Riding Tips in Heavy Traffic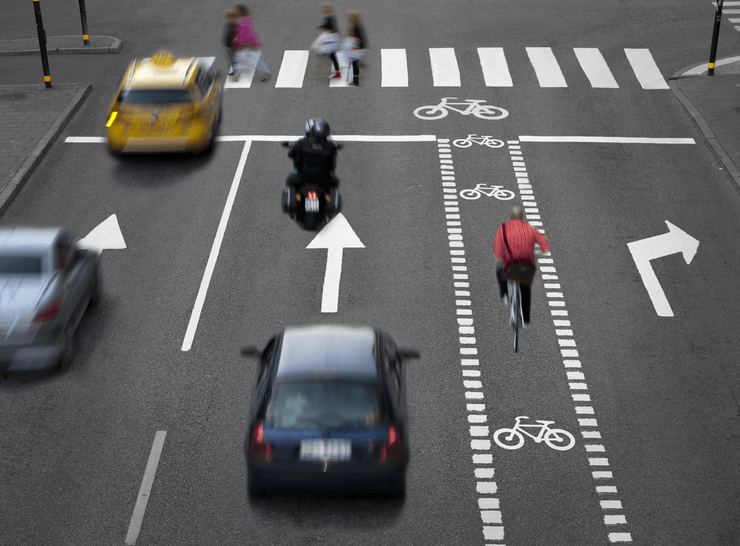 When you're riding your motorcycle in any highway lane, the best option is to stay on the right side of the lane and as close to the white road divider as possible. In heavy traffic conditions, when you have vehicles in front of and behind you, other drivers will notice you much easier by throwing a look at you in their rearview mirror. It's one of the basic principles when riding a motorcycle in traffic, so keep toward the right within the lane that you're in, and other road users can see you clearly.
A motorcycle rider should also recognize so-called "blind spots," where, for example, a pickup or heavy truck driver isn't able to see the rider. If you can't see other drivers in their rearview mirror, they're also not going to see you. In such a case, you're definitely running the risk of them trying to merge into you, and they're not going to see your motorcycle, which is very small compared to other vehicles on the road. What you need to do is make yourself as visible as possible, particularly by wearing bright colors with reflective elements.
At the same time, as a motorcyclist, you need to be more aware of your surroundings than a car driver. Sometimes, you may find yourself in some hairy road situations, and the best option to avoid them is to be aware of an escape route. For example, if you're riding in the leftmost lane of a road, there are chances you can get blocked by cars or trucks coming from the right, and their drivers may not see you. Moreover, you can have vehicles in front of and behind you, so the maneuverability is extremely difficult or impossible at all.
The best way to ride a motorcycle in heavy traffic is to drive in the middle lane or on the right lane, so you have an easy escape route. In such a situation, you typically have a shoulder, so if a car merges into you, it's possible to just gun it and get out of the way. If there's a car right in front, you can just move over on the shoulder slightly.
Wrapping Up
Navigating heavy traffic on a motorcycle requires focus, attention, alertness, and concentration. It's critical that riders follow safety guidelines by wearing protective gear, managing their skills appropriately, staying aware of the traffic situation, and using their motorcycle's mobility effectively. With a calm and positive attitude and a sense of safety, heavy traffic can be safely navigated on a motorcycle.
Along with keeping our car lovers educated, we offer more than 300,000 vehicles with minor damage, including great motorcycles. You can bid on and win any of the motorcycles available by taking part in AutoBidMaster's online auctions. To join us, you need to sign up on our platform, upload a copy of your government-issued passport or ID, and provide us with a security deposit. You are free to contact us online if you have any questions about car auctions, or call us at: +1 (503) 298-4300 (4:00 AM–4:00 PM PST, weekdays).
We are on a mission to help our customers give a second life to used cars by simplifying auto auctions for all. – AutoBidMaster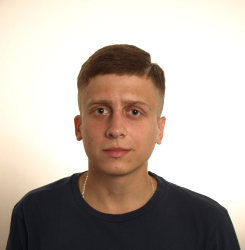 Latest posts by Vitalii Movchan
(see all)