You may not know this, but the powersports industry is considered one of the fastest-growing and most beneficial automotive businesses around. According to the Expert Market Search data, in 2022, the international market size for the powersports field had an estimated value of $9.28 billion. One important point to consider here is that due to the high production costs and rising prices, motorsports enthusiasts often focus their attention on used powersports vehicles that are in good technical condition. And it's a reasonable move since motorists who are aware of where and how to find high-quality salvage powersports vehicles can save their money and get a well-maintained motorcycle, jet ski, or ATV. That's why the used powersports inventory market has become increasingly popular in recent years and has offered new opportunities not only for buyers but also for sellers.
Powersports dealerships make use of salvage inventory, making it a significant source of income and an essential component of their supply. For a used powersports business, it's especially beneficial since they receive affordable and well-maintained vehicles that can be offered at lower prices to cover the rising demand. And it's a reason why we at AutoBidMaster consider this industry perfect if a motorist wants to start their own used powersports vehicle sales. Let's take a deep look and discover the subject in detail.
How the Powersports Business Operates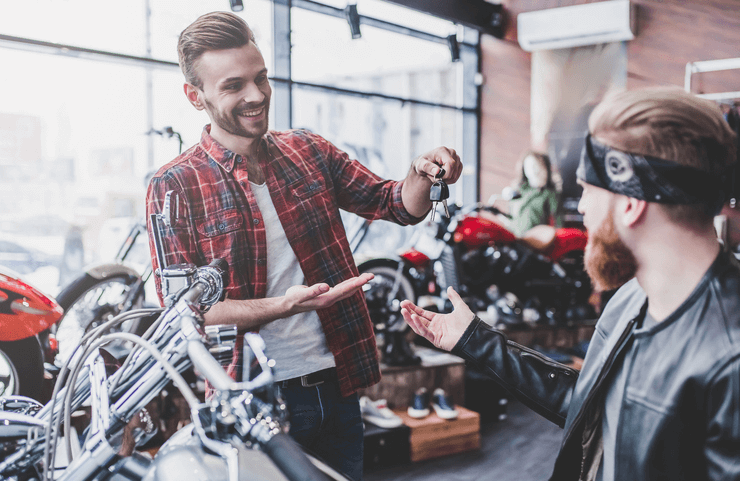 The powersports business is a complex and dynamic industry that includes the sales and servicing of recreational vehicles that have special handlers and don't require riders to go inside but to mount on the machines. The dealers usually sell such vehicles as motorcycles, ATVs, snowmobiles, and personal watercraft.
Speaking of the main players in the powersports industry, this sphere involves three segments: manufacturers, distributors, and retailers:
The companies that design, develop, and launch powersports vehicles are known as manufacturers. Among them, we can outline such brands as Polaris, Yamaha, and Harley-Davidson.
Distributors are responsible for getting powersports vehicles into the hands of retailers. They purchase the machines from manufacturers and resell them to dealerships across the country.
Finally, we have retailers, which are the companies that sell vehicles to customers. Here, we can also highlight dealership chains such as Powersports Plus as well as individual dealerships that specialize in one or a few brands.
To put it all in simple terms, the powersports business is a diverse and dynamic industry that encompasses a wide range of recreational vehicles and services. In order to remain competitive, all the players in the powersports vehicle market must stay aligned with a range of business strategies that are suited to consumer needs and demands.
Key Powersports Business Trends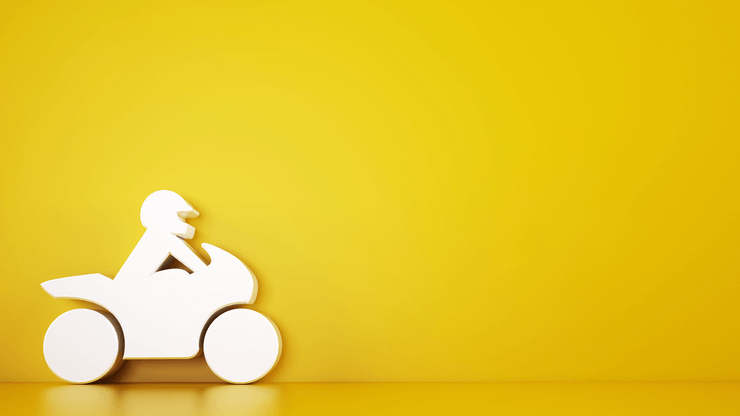 The Expert Market Research source states that, on average, the estimated annual growth rate for the powersports market, expected over the next five years, will reach 5.6%. This information defines all the trends we're able to notice. Let's take a look at how specific changes can influence the industry.
As explained, the major part of the mentioned growth rate refers to the rising popularity of all-terrain vehicles. It's due to the fact that quads have better maneuverability and lower age limitations compared, for example, to cars. In addition, countries in North America and Europe invest heavily in the proper infrastructure, creating new recreational areas and special ATV routes. It also contributes to the rising popularity of quads and their wider usage.
Along with that, snowmobiles get more attention when we speak about winter powersports. Thanks to the development of snowmobile tourism and its intensive advertising by travel businesses, we can expect increased sales of such vehicles as snowmobiles in coming months.
The extension of costs invested in eco-friendly powersports vehicle configuration is another trend to bear in mind. The powersports business heavily relies on the development and implementation of new technologies. Advances in engine technology can be explained by the demand to meet government rules and standards as well as reduce emissions. In addition, new features and improved capabilities make vehicles more appealing to powersports enthusiasts. These are the reasons why manufacturers are investing in electric powersports vehicles.
Pros and Cons of Used Inventory in Powersports Business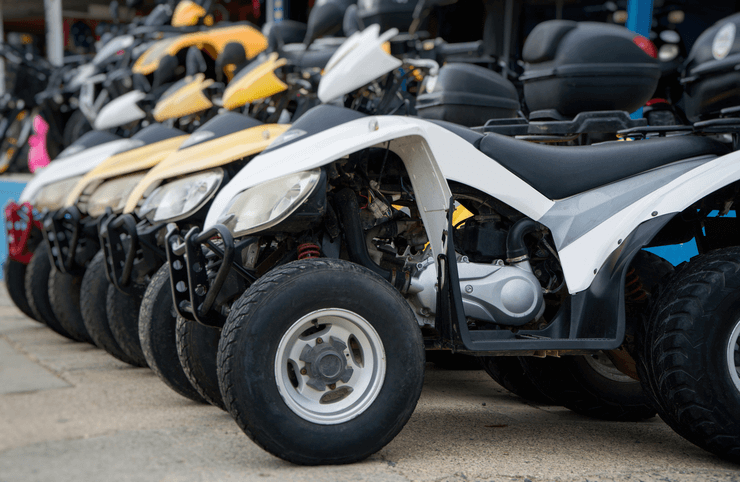 The used inventory in the powersports industry offers a significant advantage in terms of affordability. Many consumers, especially those entering the industry, may lack the financial means to purchase new equipment. The availability of used inventory creates an opportunity for them to acquire high-quality and reliable motorsports equipment at a lower cost. Consequently, the market for used inventory has expanded the customer base by attracting individuals who would otherwise be frightened by the high price of new equipment.
The good news is that the use of second-hand inventory allows powersports businesses to cater to seasonal demand fluctuations more economically. As seasonal trends heavily influence the powersports industry, with some periods experiencing higher activity than others, having access to affordable used equipment allows businesses to align their inventory with the changing demands. This practice effectively minimizes the risk of losses due to low sales during specific seasons.
However, relying solely on used powersports inventory has potential drawbacks. Firstly, the resale value of used equipment can vary depending on its availability. As a result, profit margins may be limited. Additionally, there's a risk of reducing customer satisfaction if any of the used inventory items break or fail, potentially harming the business's reputation.
To avoid the pitfalls mentioned, careful selection of used inventory and establishing partnerships with reliable suppliers are crucial. By maintaining a balance between new and used inventory, businesses can achieve proper budget expenses and ensure positive customer experiences.
Buy Used Powersports Inventory With AutoBidMaster!
It doesn't matter whether you're experienced in the powersports industry or just thinking about the opportunity to launch your own motorsports vehicle sales business, we at AutoBidMaster are always happy to help! We can offer you more than 300,000 auction items to bid on. You can find high-performing and well-maintained motorcycles, ATVs, jet skis, and much more at our online auto auctions.
We strive to provide powersports enthusiasts and businesses with decent and affordable vehicles. To join our community and make use of the available offers, register on our car auction platform, upload to the system a copy of your government-issued ID or passport, and place a security deposit. Contact us online if there are any questions concerning car auctions, or call us at: +1 (503) 298-4300 (4:00 AM–4:00 PM PST, weekdays).
We are on a mission to help our customers give a second life to used cars by simplifying auto auctions for all. – AutoBidMaster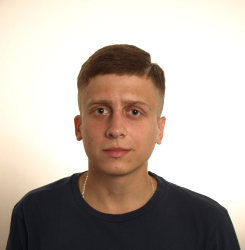 Latest posts by Vitalii Movchan
(see all)