All-terrain vehicles (ATVs) offer an exciting way to explore off-road environments, handle tough workloads, and experience a range of outdoor activities. ATV manufacturers design their products to meet the needs of different customers, from hunters and farmers to powersports enthusiasts and families. With so many models on the market, choosing the right all-terrain vehicle can be overwhelming. To keep our readers up-to-date, we at AutoBidMaster have decided to present the ultimate list of the best and hottest ATVs that will make your summer unforgettable. Whether you are looking for a rugged off-road vehicle or a versatile workhorse, you will find plenty of options to suit your needs.
Polaris Sportsman XP 1000 S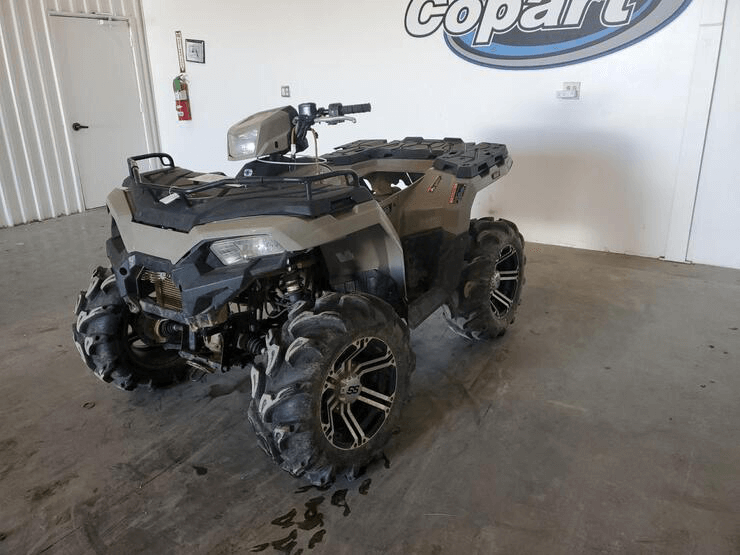 Here we have a high-performance side-by-side off-road vehicle designed for extreme terrain. This Polaris ATV stands out with a turbocharged 925cc ProStar engine that produces up to 168 hp, 27-inch tires, and 14.5 inches (ca. 37 cm) of ground clearance. The vehicle also has a reinforced chassis, heavy-duty suspension, Polaris On-Demand True AWD system, and electronic power steering.
With its advanced features and capabilities, the reviewed quad is a popular choice for off-road and adrenaline enthusiasts alike. Don't miss out on the exciting off-road experience and your Polaris Sportsman today, unleashing the thrill of adventure!
Can-Am Outlander DPS 570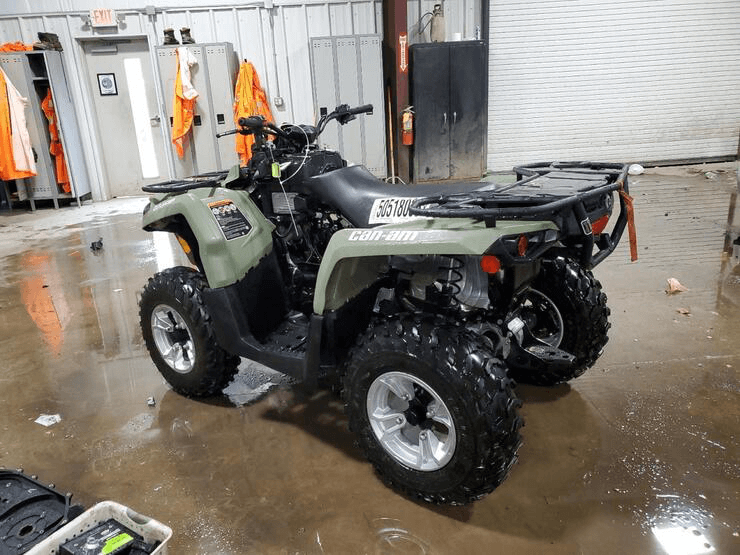 The next hot option for your off-road summer is a versatile all-terrain vehicle that delivers a smooth and comfortable ride, even over the most challenging terrain. The Outlander quad boasts an advanced suspension system that offers superior handling, creating a comfortable riding experience. With its 570cc Rotax engine, the Outlander DPS 570 delivers impressive performance for off-road adventures. The DPS (Dynamic Power Steering) system ensures precise handling and maneuverability, enhancing the riding experience.
Additionally, the ATV is equipped with a comfortable seating arrangement, ample storage space, and a rugged design that can withstand challenging terrain. Whether you are trail riding, hauling cargo, or enjoying recreational activities, the Can-Am Outlander from the AutoBidMaster online auctions has you covered.
Can-Am Renegade X XC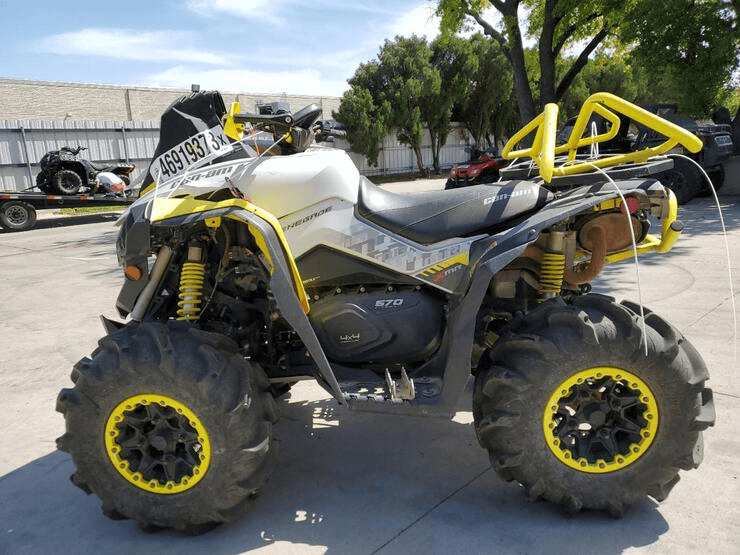 This is a representative of the most elite ATVs on the market today. It features a potent 850cc motor that delivers incredible performance and up to 91 hp of capacity. Not only is it powerful, but the Renegade X XC provides a superior suspension system that can handle any terrain effectively.
The ATV also offers advanced technologies, including a digital gauge cluster, Bluetooth connectivity, and adjustable power steering, for a comfortable and convenient riding experience. The vehicle is perfect for outdoor enthusiasts who want a powerful, agile, and versatile ride. With AutoBidMaster, you can win your Can-Am Renegade quad and embark on the ultimate adrenaline-fueled journey!
Yamaha Grizzly EPS SE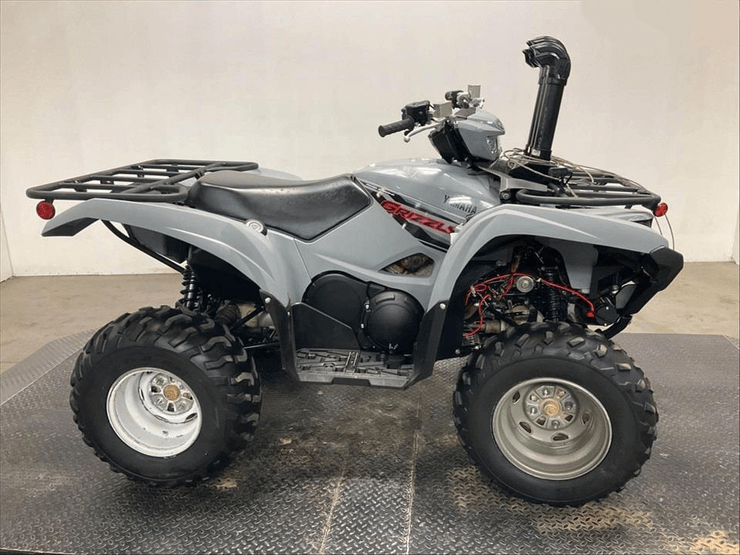 Speaking of this Yamaha ATV configuration, we can highlight that it's a reliable all-terrain vehicle that boasts exceptional durability, power, and performance. The Grizzly features a potent 686cc engine and a durable chassis that can handle any terrain effortlessly.
The EPS system installed in the Yamaha Grizzly configuration adds an extra level of stability and control, making it easier to navigate through tight turns and rough terrain. Whether you're hunting, exploring, or simply enjoying a weekend adventure, the Yamaha Grizzly EPS is a reliable and capable companion. Elevate your outdoor exploration with the Yamaha Grizzly quad, which you can bid on at AutoBidMaster's online platform. Seize the opportunity to own this powerful ATV and conquer any terrain that comes your way!
Suzuki KingQuad 750AXi Power Steering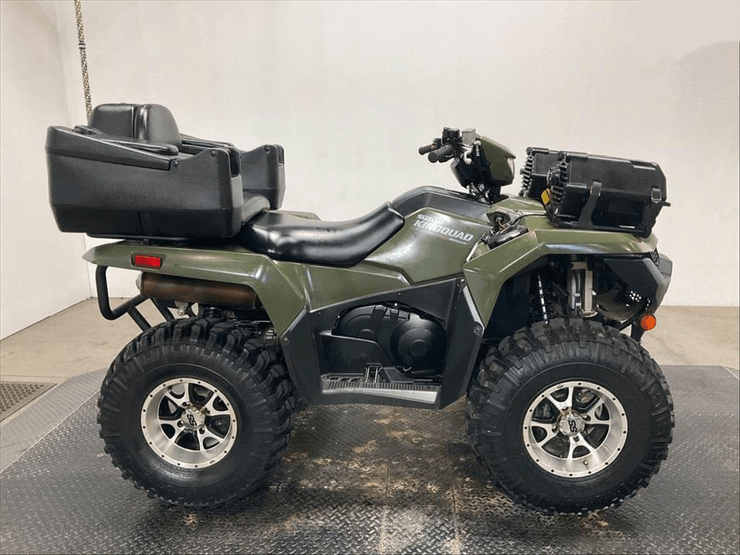 This vehicle is a top-of-the-line ATV that combines power, comfort, and advanced features. With its powerful and high-quality 722cc engine, the KingQuad 750AXi delivers impressive performance for both work and recreational riding. Additionally, the power steering system provides effortless maneuverability, reducing rider fatigue and enhancing control in various terrains. It features a spacious and comfortable seating arrangement, making long rides more enjoyable.
Speaking of other important features, the KingQuad 750AXi also offers selectable 2WD and 4WD modes and a differential lock for superior traction and handling in challenging conditions. Whether you're working on the farm or exploring off-road trails, this reliable and capable vehicle will meet your needs. Experience the rugged power and reliability of the Suzuki KingQuad—get yours today and hit the off-road with confidence
Honda TRX420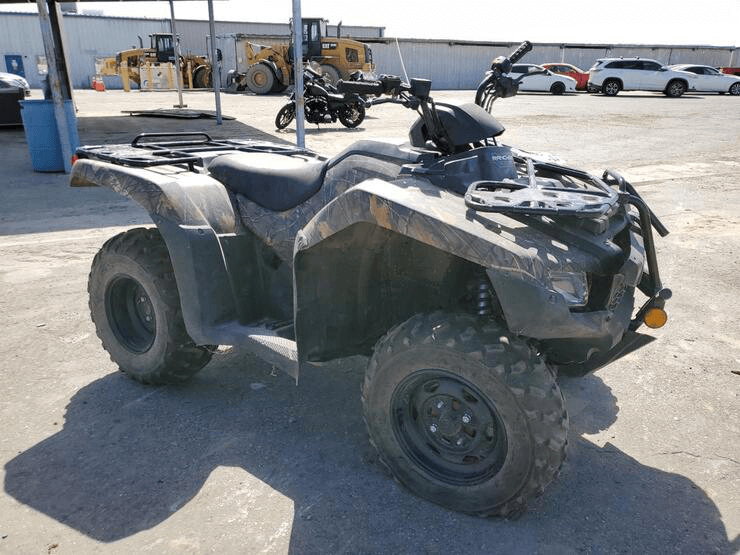 Here we have a versatile ATV designed for outdoor enthusiasts and utility purposes. With its 420cc engine, the quad delivers smooth acceleration and excellent torque for various off-road applications. Most TRX420 models feature an automatic transmission, often referred to as Honda's Electric Shift Program (ESP). This system allows for easy shifting between gears without the need for a clutch. A selectable 2WD/4WD system from Honda allows riders to easily switch between 2WD and 4WD modes to tackle different terrains.
The TRX420 configuration also offers a comfortable ride with its independent double wishbone suspension, while its durable construction and exceptional ground clearance up to 9.2 inches (around 23 cm) make it capable of handling challenging trails. Whether you're working on the farm or exploring the wilderness, the TRX420 ATV is a reliable and capable companion. We at AutoBidMaster can help you unleash your inner off-road animal with the Honda TRX quad.
Get Your Best ATV With AutoBidMaster!
ATV riding is an exciting outdoor activity for many people, especially off-road and power sport enthusiasts. Some all-terrain vehicles are more advanced than others and provide optimal safety, comfort, and performance. These quad models are among the high-quality all-terrain vehicles that deliver powerful and versatile performance as well as modern features. They ensure that you are comfortable and safe when driving off-road through mud, sand, and rocky terrain, making each ride unforgettable.
Our AutoBidMaster platform has a wide range of good salvage quads you can get. The steps needed to start bidding include creating an account, providing your ID and security deposit, and getting acquainted with our guidelines. After this, you are free to search for your favorite ATV. Feel free to contact us online or via telephone: +1 (503) 298-4300 (4:00 AM–4:00 PM PST, weekdays).
We are on a mission to help our customers give a second life to used cars by simplifying auto auctions for all. – AutoBidMaster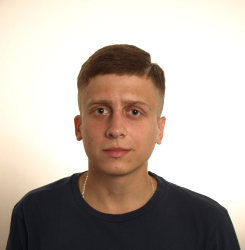 Latest posts by Vitalii Movchan
(see all)