For adrenaline enthusiasts who are in search of top electric powersport vehicles at unbelievable prices, salvage auctions have emerged as a great option to make use of. Motorists have a rare chance to find and bid on electric motorcycles, ATVs, UTVs, personal watercraft, and scooters in great condition. For those looking for eco-friendly, high-performance powersport vehicles, online auction items like the ones AutoBidMaster presents are an exciting opportunity from renowned brands like Zero Motorcycles, Polaris, Sea-Doo, and others.
To keep our community of motorists and adrenaline enthusiasts informed, we've gathered a list of the top electric powersport vehicles you can get by participating in online auctions. So, let's open up a world of exciting possibilities in the world of electric powersports, whether you're an adventurer, a nature lover, or a commuter looking for sustainable transportation.
Zero Motorcycles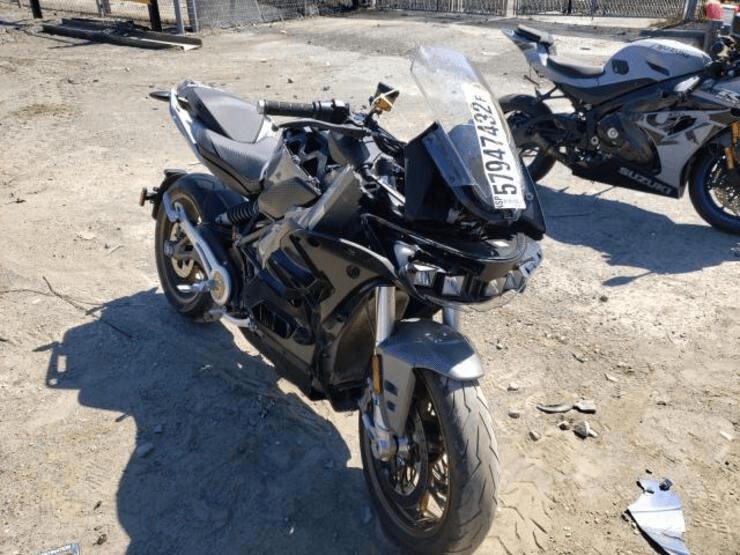 With its main office in California, the United States, Zero Motorcycles is a well-known producer of electric and fast motorcycles. The company's main goal is to offer exceptional performance standards while also offering sustainable and environmentally friendly transportation solutions.
For their electric-powered motorcycles, the manufacturer has made significant investments in research and development to produce dependable parts. Zero Motorcycles develops and produces every component, including the motor, batteries, and frame, in-house, ensuring strict quality control and effective integration.
Furthermore, the brand is distinguished by its powerful electric drivetrain made with modern technology. The business created and received a patent for the Z-Force motor, which is renowned for its exceptional torque and acceleration abilities. Additionally, the operation of Zero motorcycles is made simpler by the inventive motor design. As a result, it does away with the need for clutches and gears. Zero Motorcycles' state-of-the-art technology allows them to compete with conventional gas-powered motorcycles in terms of performance, speed, and range.
Speaking of electric-powered motorcycles from this well-known and innovative brand, we at AutoBidMaster have something to offer. Unveil a new and eco-conscious riding experience with Zero Motorcycles and hit the road this summer!
Polaris Ranger EV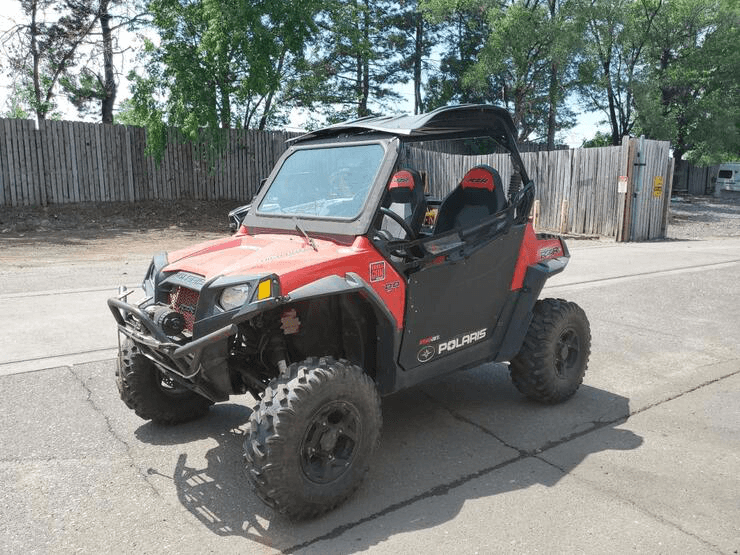 This model is one of the market's most popular sport utility vehicles. It allows riders to navigate difficult terrain while hauling a heavy load. Furthermore, the Ranger model is built with a tough suspension and frame, which make it ideal for outdoor enthusiasts who are looking to explore rugged terrain. Its distinctive design and features have made it a favorite among hunters, farmers, and outdoor enthusiasts.
Speaking of the lineup, the Polaris Ranger UTV is available in multiple models, each with unique features that are designed to meet specific and various demands. The Ranger XP version is intended for heavy-duty operations, such as hauling heavy loads. It's one of the most powerful models on the market, with a towing capacity of up to 2,500 pounds (1.13 t). The Ranger Crew model, on the other hand, is intended for passenger transport. It can carry up to six people and has extra storage space for additional equipment or loads.
The most innovative and eco-friendly one is the Ranger EV modification of the Polaris electric UTV, a fully electric vehicle with a range of up to 45 miles (ca. 72 km) per charge. This electric UTV configuration is equipped with various features that make it stand out from other utility vehicles. As a great example, we can outline the On-Demand All-Wheel Drive System, which allows the driver to switch between 2WD and 4WD on the fly, giving them better traction and control depending on the terrain.
The Ranger EV Polaris electric-powered UTV also has a Lock and Ride cargo system that allows riders to customize the vehicle to their specific needs. Additionally, the vehicle's electronic power steering system makes it easier for riders to navigate off-road.
Browse our selection of the Polaris Ranger UTVs and upgrade your riding experience!
Harley-Davidson LiveWire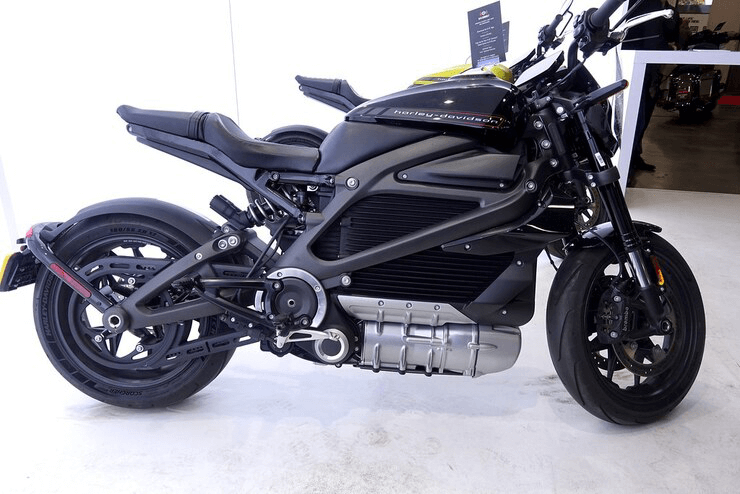 The LiveWire is a remarkable electric motorcycle that includes the timeless style and essence of the renowned Harley-Davidson brand. As their brand-new electric lineup of innovative and eco-friendly bikes, it perfectly links exhilarating performance with eco-friendly technology. The LiveWire Harley electric motorcycle design is sleek and modern, with a sporty bike body that captivates both motorcycle enthusiasts and casual observers.
Along with its eye-catching electric Harley-Davidson motorcycle design, the LiveWire bike provides a powerful electric drivetrain that delivers an exciting riding experience. Furthermore, its H-D Revelation electric motor generates instant torque, accelerating the motorcycle from 0 to 60 mph (0 to 97 km/h) in a mere 3 seconds. With a top speed of 110 mph (177 km/h), the Harley-Davidson LiveWire ensures an exciting motorcycle ride on both city streets and open highways.
Equipped with a high-voltage lithium-ion battery, the electric bike offers a range of approximately 146 miles (235 km) in city riding conditions, providing ample opportunities for extended journeys. The battery can be charged using Level 1 or Level 2 charging stations, with Level 3 DC Fast Charging capability enabling an 80% charge in just 40 minutes.
Experience the power of eco-friendly motorsport and explore our collection of the Harley-Davidson LiveWire electric bikes.
SYX MOTO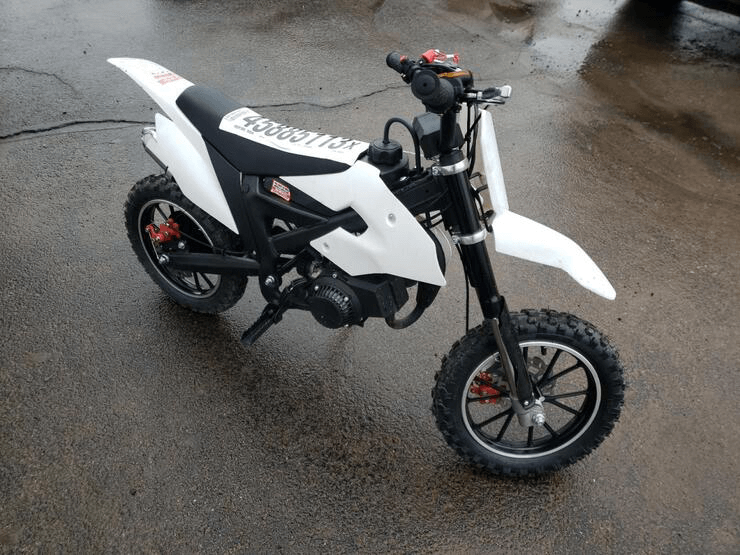 Here we have a manufacturer of high-performance and affordable mini dirt bikes, pit bikes, electric motorcycles, and ATVs. The company has quickly grown to become one of the powersports vehicle industry's leaders. Speaking of its goal, SYX MOTO is dedicated to producing high-quality products that provide riders with an exciting riding experience.
SYX MOTO specializes in automotive powersports electric vehicles catering to different age groups. Their electric mini dirt bikes are specifically designed to provide a safe and exciting introduction to off-road adventures for young riders. With adjustable speed settings, sturdy frames, and reliable electric motors, these bikes offer an ideal choice for kids who want to experience the thrill of riding.
For adult riders, SYX MOTO offers electric dirt bikes and ATVs that deliver impressive performance and exceptional handling. Equipped with powerful motors, durable components, and responsive handling, these vehicles allow riders to conquer off-road terrain with ease.
At the same time, you can find electric SYX MOTO items, which take the manufacturer to a higher level and provide leading market positions. In addition, such electric powersport vehicles provide a more environmentally friendly alternative to traditional gas-powered options, making them an attractive choice for those seeking sustainable recreational options. Moreover, all the vehicles are easy to assemble, which is an added advantage. That's why they have gained popularity among enthusiasts who seek the excitement of electric-powered fun on two or four wheels.
Transform your riding experience with automotive powersports electric vehicles and explore the cutting-edge models of the SYX MOTO bikes available in our inventory.
Get Your Next Electric Powersport Vehicle With AutoBidMaster!
Salvage auctions can be a great opportunity to find top electric powersport vehicles at affordable prices. These auctions offer a wide range of options, including electric motorcycles, ATVs, and other exciting powersport vehicles. By participating in salvage auctions, motorists and powersport lovers can find quality electric powersport vehicles that fit their budget and enjoy the thrill of electric-powered adventures while contributing to a more sustainable future.
If you seek to purchase your most desired powersport vehicle, choose one with AutoBidMaster. All you need to do is register on our auction platform, look over some instructions for beginners in bidding on vehicles, provide us with a copy of your government-issued ID or passport, and place a security deposit. If you have any questions or issues with our platform, we invite you to contact us online anytime or call us at: +1 (503) 298-4300 (4:00 AM–4:00 PM PST, weekdays).
We are on a mission to help our customers give a second life to used cars by simplifying auto auctions for all. – AutoBidMaster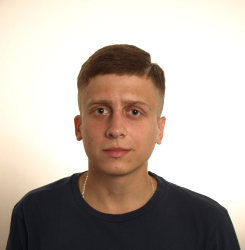 Latest posts by Vitalii Movchan
(see all)