Motorcycle lovers know that the whole variety of vehicles is divided into a few classes depending on their purpose, goals, and design features. Of these, two bike types stand out: cross-country and enduro. While they may appear similar at first glance, there are notable differences in their configurations, technical characteristics, and intended uses. Understanding these distinctions can help riders make informed decisions when choosing the best motorcycle that meets their requirements. With AutoBidMaster, discover all the details on the subject to be well-informed.
When to Choose Cross-Country and Enduro Motorcycles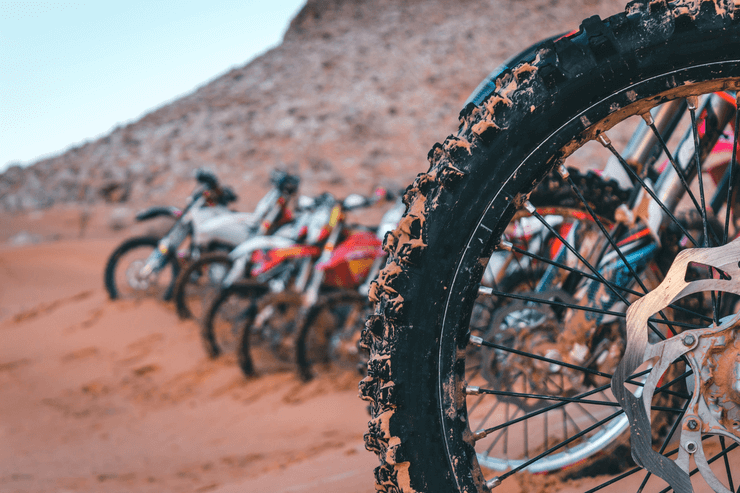 Different motorcycle types help reach various riding styles and goals. So, the main difference between cross-country and enduro is the scope of the motorcycle's usage:
Enduro is a bike that has two main uses. This type of motorcycle is suitable for riding on a little-known or completely unknown track with complicated terrain and natural obstacles. These routes are often long, where you need to quickly increase the speed or, conversely, pass difficult sections at low speed. Such areas include mountainous terrain, fallen trees, makeshift crossings over small rivers and lakes, clay, and so on. You can also ride an enduro motorcycle on ordinary roads.
At the same time, riders use motocross bikes to participate in off-road motor rallies. This type of motorcycle handles a track without significant obstacles, although such complicated off-road races can also include a variety of jumps when participants need to perform complex stunts and land correctly.
Another reason why advanced technical features are necessary for cross-country motorcycles is because the typical riding style involves more powerful riding, quick acceleration and braking during cornering. That's why we recommend outlining the purpose of a motorcycle's usage before buying either an enduro or a cross-country bike since different vehicle types have various features and specs.
Also read: Tips for Riding a Motorcycle in Heavy Traffic
Distinctions Between Cross-Country and Enduro Motorcycles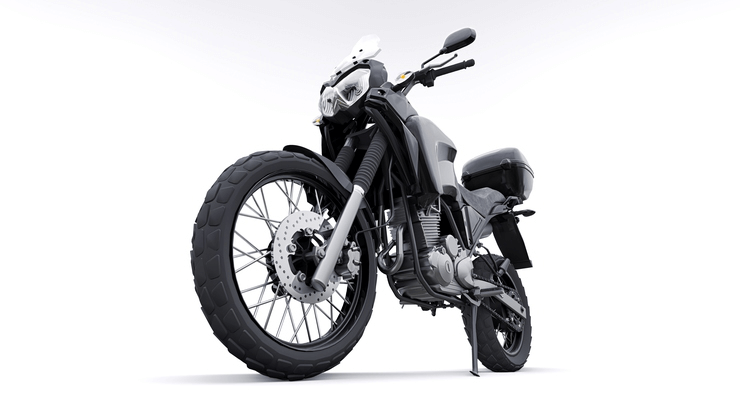 These types of motorcycles also differ in terms of characteristics and modifications used. The main ones are as follows:
Engines
Cross-country motorcycles are equipped with high-revving engines. Their goal is instant acceleration, so the motor always works at maximum power. Hence, their fuel consumption is very high. In contrast, enduro engines are often low-revving. This is due to the off-road track features. It often happens that riders need to pass obstacles at a minimum speed. This is also relevant when the biker is driving on the track for the first time.
Fuel Tanks
On cross-country motorcycles, a tank with a very small volume—no more than 1.5–2 gallons (6–7 liters)—is placed, since fuel is only needed for one race. A large tank will only add extra weight. For enduro bikes, the situation is reversed. The fuel consumption is lower, but the duration of races is much longer than that of cross-country bikes. That's why the tanks for enduro have a larger volume.
Motorcycle Tires
Low-profile tires are used for both enduro and cross-country motorcycles. The only difference is that enduro bikes have tires with the ability to quickly release the pressure in them, increasing the tire's grip on soft terrains like swamp lands, mud, and clay.
Suspension
Cross-country tracks usually mean many jumps. Thus, it's necessary to use a reinforced structure, and then stiffer forks are put on crosses. Since enduro tracks are more sharply turned and excellent controllability is needed to overcome obstacles at low speeds, enduro forks have a smaller fork stem.
Cross bikes have a high landing because it simplifies the motorcycle's control during jumps. On the enduro, the shock absorbers are softer, and the landing is lower than on the cross, which, again, is connected with the type of tracks on which these motorcycles are used.
Headlights
One of the simplest ways to distinguish enduro from cross is the availability of headlights. Considering the features of cross-country tracks, these electric devices aren't needed for cross-country riding. Among enduro motorcycles, there are many models for universal use. Such vehicles without additional lighting are prohibited from driving on civil roads. In addition, enduro races at night are also not rare.
Tuning and Upgrades
Enduro motorcycles are equipped with some additional parts, such as side mirrors, passenger footrests, and hand guards. Cross-country bikes are as light as possible, so they don't even have footboards. That's why they're placed on special stands after the ride.
Knowing the mentioned features and differences, it'll be easy for you to distinguish enduro and cross-country motorcycles and choose the one that suits your needs best.
What Motorcycle Type Should You Choose If You're a Novice?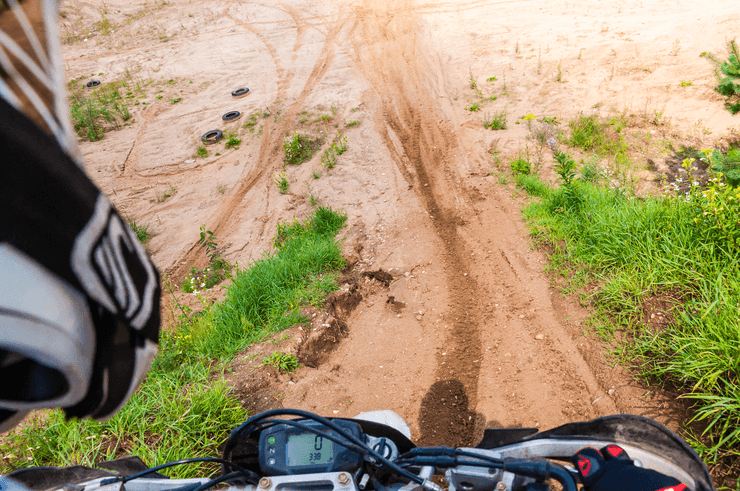 Beginners often select cross-country motorcycles, as these vehicles are cheaper and much simpler than enduro bikes. In our opinion, it's better for novice bikers to start with a more comfortable machine that resembles a classic motorcycle. It's necessary to transfer to high-speed and powerful bikes when the biker acquires sufficient experience. Therefore, enduro is a much better choice for a rider whose experience is not yet significant.
At the same time, enduro bikes are usually more expensive since they are more universal and can be used on asphalt and forest trails, while cross bikes serve a more specific purpose. Whether you're looking for an enduro or a cross-country motorcycle, at AutoBidMaster online auctions you can find used dirt bikes or other motorcycles in great condition to meet your requirements.
In the End
While both cross-country and enduro motorcycles are designed for off-road use, they have different purposes and characteristics. Cross-country motorcycles are built for speed and agility on smoother, obstacle-free tracks, while enduro motorcycles are more versatile and designed to handle more challenging terrain.
We not only keep our motorists informed but also provide access to over 300,000 vehicles that have sustained minor damage, including excellent motorcycles. By participating in AutoBidMaster's online auctions, you can bid on and potentially win any of the available motorcycles. To join us, you need to sign up on our platform, upload a copy of your government-issued passport or ID, and provide us with a security deposit. You are free to contact us online if you have any questions about car auctions, or call us at: +1 (503) 298-4300 (4:00 AM–4:00 PM PST, weekdays).
We are on a mission to help our customers give a second life to used cars by simplifying auto auctions for all. – AutoBidMaster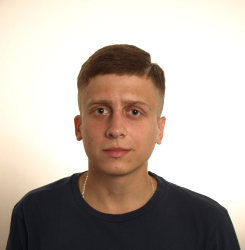 Latest posts by Vitalii Movchan
(see all)