Car enthusiasts from the AutoBidMaster community always look forward to purchasing their dream cars or getting a good deal in the used car market without spending a fortune. That's why our task as an online auction platform is to fill up and renew the vehicle inventory available for bidding. The list of cars, motorcycles, ATVs, boats, and much more auction items is updated every month, allowing prospective buyers access to the richest choice among more than 300,000 vehicles. Our inventory has something for everyone, from luxury cars to practical vehicles. The AutoBidMaster bidding platform offers convenience and transparency, with a team of experienced staff who can guide customers through the buying process. So, let's take a look at the auction cars of May 2023 from AutoBidMaster that can impress you.
Latest Auction Cars of May 2023: the US Inventory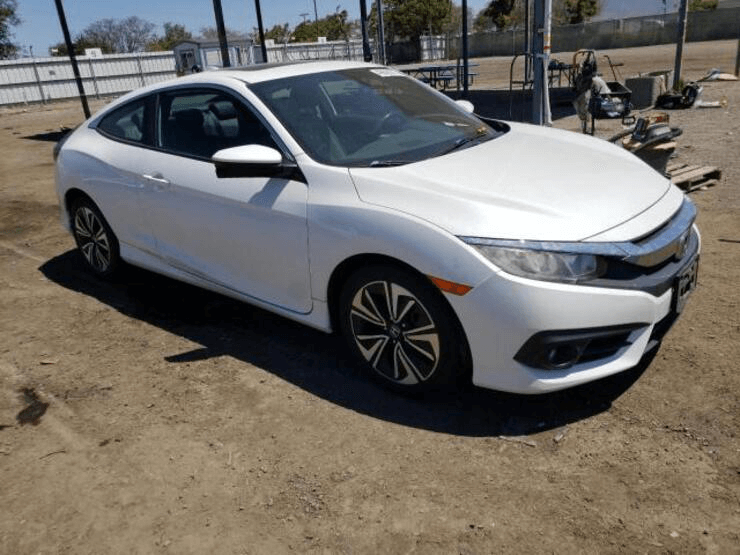 In the world of automobiles, auctions provide a compelling opportunity for buyers to get their hands on pre-owned vehicles. The latest AutoBidMaster auction vehicles in the United States and Canada offer various types of cars, including sedans, SUVs, trucks, and luxury vehicles. Let's take a closer look at the new auction items available.
Firstly, the inventory is filled with compact and mid-size sedans, which are excellent choices for those in need of dependable, everyday vehicles. The recently added 2016 Honda Civic, 2018 Toyota Corolla, and 2016 Hyundai Elantra are among these vehicles with great fuel economy and impressive handling. These vehicles are also spacious enough to accommodate passengers and luggage. Furthermore, they're equipped with advanced safety features like collision warning systems, lane departure warning systems, and blind-spot monitoring systems.
The auction vehicles of May 2023 also include crossover, SUV, and pickup truck models with great off-road capabilities. These are ideal for anyone who loves adventures and outdoor activities. Among the SUVs available are the 2007 Toyota 4Runner, 2015 Jeep Wrangler U, and 2004 Ford Ranger. These off-road vehicles come equipped with powerful engines, durable suspension systems, and advanced four-wheel-drive systems, making them perfect for any terrain.
Next, luxury vehicles are also present in the inventory, and they originate from top-tier brands globally. These cars offer exceptional power, elegance, and luxury features. Some of them included in our auction list are the 2021 BMW 750 and 2017 Mercedes-Benz GLC. These vehicles offer a top-notch driving experience, advanced safety features, and exclusive comfort features like adjustable heated seats.
Additionally, we'd like to outline some of the Tesla configurations, particularly the 2019 Tesla Model S luxury sedan, the 2021 Tesla Model Y, and the 2019 Tesla Model 3. These fully electric vehicles present a viable option for buyers who prefer the convenience of not having to worry about refueling.
For eco-conscious buyers, our auction inventory has a variety of hybrid and plug-in hybrid vehicles. The 2022 KIA Niro and 2016 Toyota Prius are among the best May hybrids available at the auction. These vehicles offer exceptional fuel economy, low emissions, and great features like regenerative braking systems.
Finally, we also received commercial trucks, vans, and cargo vans that are also available at the auction. These vehicles are suitable for business purposes and come in different sizes and types. The 2012 Ford F-150 pickup truck and the 2014 Ram 2500 are among the suggested commercial trucks available at the online auctions.
Latest Auction Cars of May 2023: German Inventory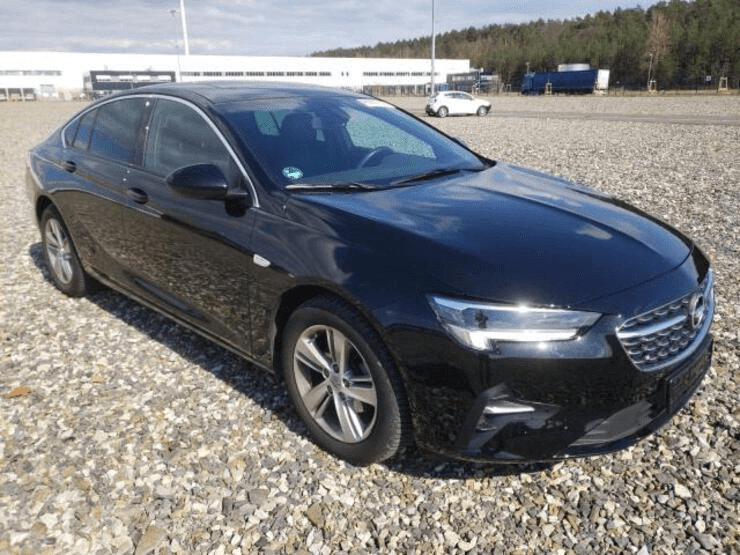 As you might already know, along with the salvage yards all around the USA, last year we also launched our online car auctions in Germany. This option especially suits customers from Europe who want to get an affordable and well-maintained used car. In such a case, the shipping cost will be significantly reduced. Furthermore, as the Germans are widely known for their responsible driving style and regular car maintenance, you've got a chance to buy a vehicle even without any damage. So, let's take a look at the latest auction items at the German online auctions.
The new AutoBidMaster May inventory in Germany features various makes and models from different manufacturers, ranging from luxury cars to practical ones. Among the luxury cars in the new inventory are the 2011 Audi A5 Coupe 2.0 TFSI Quattro and the 2021 Opel Insignia B Grand Sport Elegance. These vehicles are well known for their top-of-the-line features, including state-of-the-art infotainment systems, advanced safety features, and high-performance engines.
If you're a fan of electric vehicles, consider the 2022 Tesla Model Y or this amazing 2022 Tesla Model Y Performance Dual AWD in SUV trim. Speaking about the SUV configuration, we've received this incredible 2014 BMW X3, recently added to our inventory and available for future sale. So, keep an eye on it and don't miss a chance!
Likewise, practical vehicles for everyday driving like the 2012 KIA Rio, 2017 Renault Megane Grandtour, and 2021 Ford Focus also feature in the German inventory, catering to those looking for reliability and efficiency. If you love compact cars, we have you covered there too! Take a look at the 2009 Toyota Aygo, 2019 Smart Forfour, and 2006 Mazda 2.
Get Your Next Car With AutoBidMaster!
The inventory of vehicles at AutoBidMaster is a great opportunity for buyers to get their dream car at an affordable price. The latest auction cars of May 2023 in both the US and German inventory had something for everyone, including those with varying needs and preferences. From compact sedans to luxury vehicles, off-road SUVs, electric and hybrid vehicles, and commercial trucks and vans, these automobiles provide diverse options for buyers to choose from. Moreover, the available advanced safety features, eco-friendly options, and technological advancements present the advancement of the automobile industry toward fulfilling modern-day expectations.
Remember, you don't need a dealer's license. To become the happy owner of a great vehicle, register on our online auction platform, upload a copy of your government-issued ID or passport, and place a security deposit. If you face any concerns or issues or have questions about online car auctions, our customer support team is always at your disposal to help you. Contact us online or call us at: +1 (503) 298-4300 (4:00 AM–4:00 PM PST, weekdays).
We are on a mission to help our customers give a second life to used cars by simplifying auto auctions for all. – AutoBidMaster
Latest posts by Vitalii Movchan
(see all)