When buying used cars, many motorists are looking for the most beneficial option that will meet their expectations. Some may want to get a practical SUV to drive around the countryside on hunting or fishing trips. Others might be in the dealership business and interested in wholesale and repairable vehicles.
At the same time, everyone is searching for automobiles with a decent price-quality ratio. Furthermore, it's great when such vehicles lose value slower compared to other options available in the automotive market. Due to its rich experience, AutoBidMaster is ready to share with you a list of the most profitable used cars from the USA and Canada. Read further and discover automobiles with a great price-quality ratio.
Honda Civic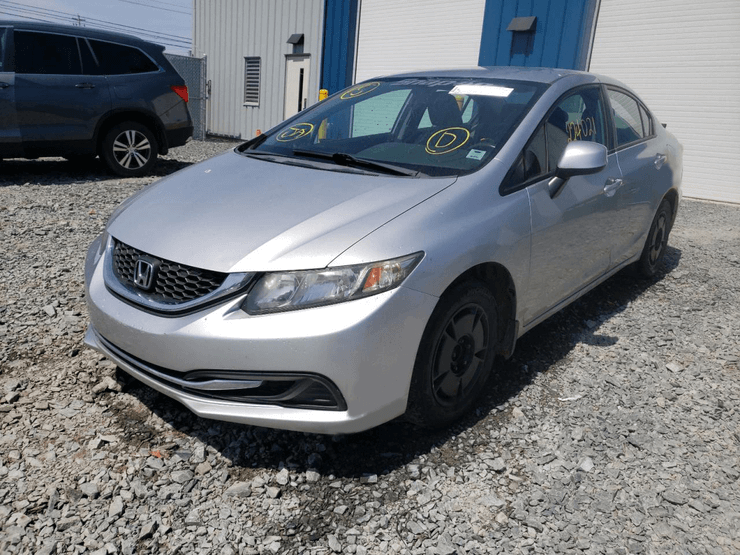 Let's start our review with one of the most distributed and commercially successful vehicle models. Since 1972, more than 20 million automobiles have been sold. By the way, it's also one of the most popular vehicles at AutoBidMaster's online auctions. To have this great car at your home, bid on the Honda Civics presented at our online auctions.
The Honda Civic model from the 9th generation, manufactured in 2011–2017, is a real engineering masterpiece in the automotive industry. The basic 1.8-liter gasoline engine, in connection with the variator, produces 140 hp and consumes 6–7 liters per 60 miles (or 100 km) in the city cycle.
Thanks to perfect specifications and modern technologies, the Civic handles just as well. Despite drivers considering the Honda suspension stiff, it'll provide unrivaled pleasure to the driving enthusiast. In general, this fantastic vehicle model embodies well-known Japanese quality.
Nissan Leaf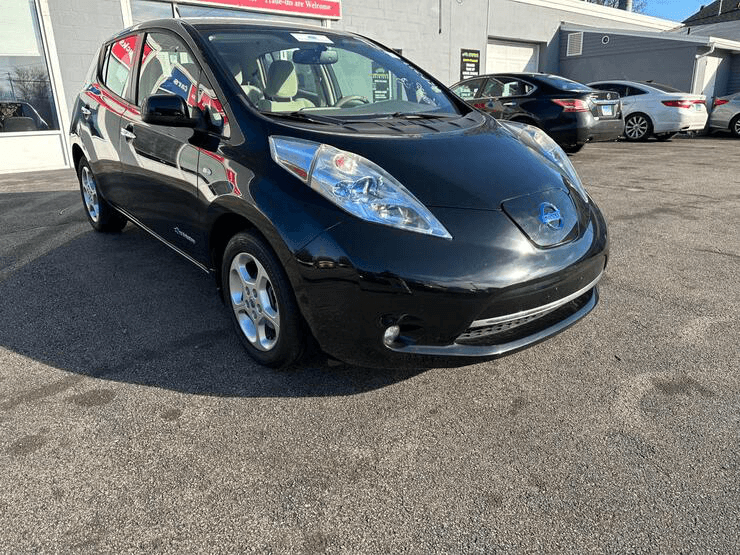 It's impossible not to mention one of the most popular electric cars in the world. Based on its rich expertise, AutoBidMaster also recommends you consider the Nissan Leaf model available at its online auctions at low prices.
In the case of a used electric vehicle, the main thing is that the power elements and body geometry aren't damaged in an accident. Everything else is easy to fix there. That's why buying a used Nissan Leaf from AutoBidMaster's online auctions is a smart option to get a repairable automobile without spending a fortune.
Significant mileage also takes less of a toll on EVs than their combustion engine counterparts. Even in cars that drive 125,000 miles (or 200,000 km), the battery capacity recourse rarely drops by more than 10–15%. If you don't mind the low range of the 1st generation Leaf manufactured in 2010–2017, which reaches about 150 km, then it's a great choice.
Volvo S60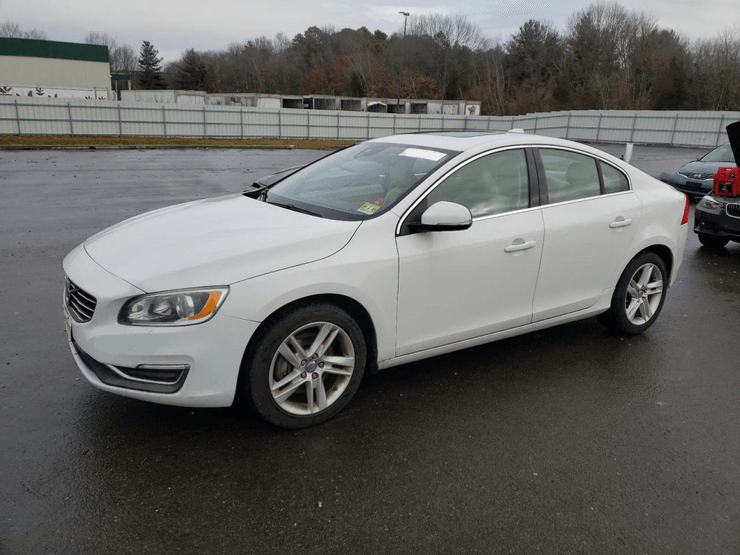 This car is simply wonderful. It stands out with comfort and reliability, as well as economy, especially with the 1.6-liter gasoline engine configuration. If you want a Volvo but are looking for a budget option, consider a good used Volvo S60 sedan from the United States or Canada that is available at the AutoBidMaster online auctions. We advise you to pick up the one manufactured in 2012–2015 and included in the 2nd generation.
Of course, Volvo is ahead of the other automakers when it comes to safety. Even in older configurations, you can see a lot of equipment that is included among the expensive options of other manufacturers, for instance, parking sensors, cameras, obstacle detection systems, and much more.
KIA Sorento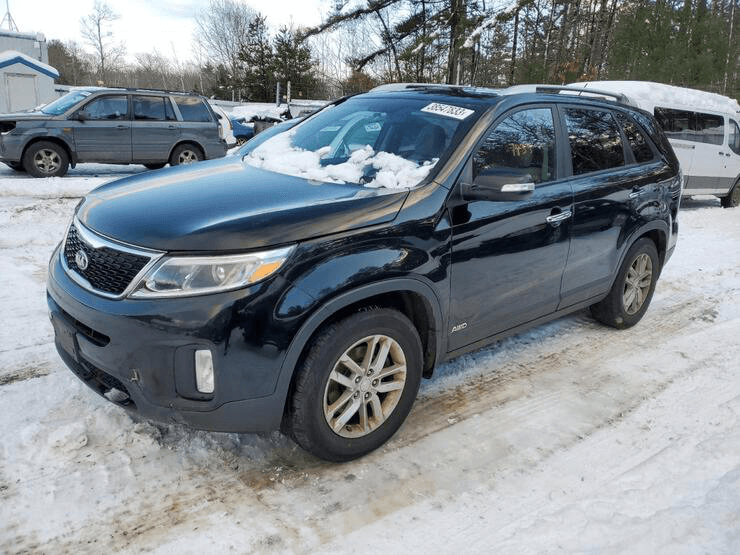 This model bought in the United States or Canada can be a very smart choice. The car has very good performance for its price and is manufactured with high-quality materials.
We at AutoBidMaster recommend you consider the 2012–2014 KIA Sorento models from the 2nd generation. You can notice most of them are manufactured in SUV or van body trim. As a result, this is a good choice if you're looking for a large family car. This model has a spacious interior and a huge trunk linked with famous Korean high-level quality.
We'd also like to mention that gasoline engines from Korea are very reliable. As for economy, you can always mount a gas installation in a car that allows you to save even more. Take a look at the KIA Sorento vehicles we can offer you at its online car auctions.
Ford Fusion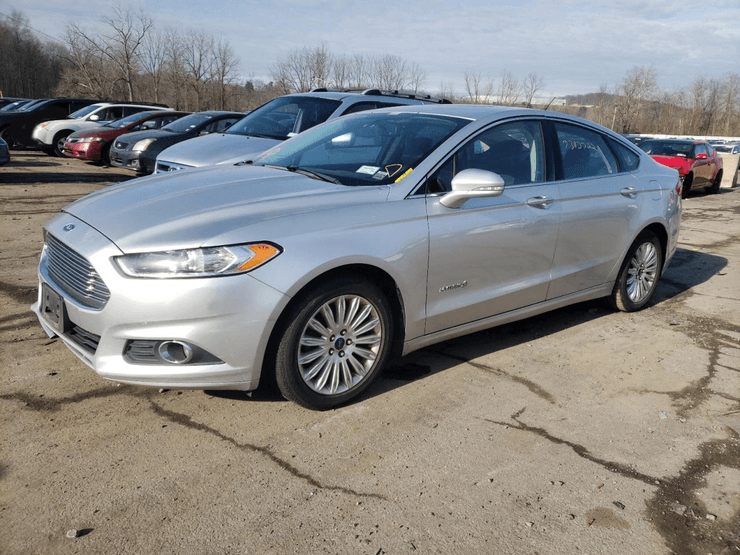 Ford engineers were designing this vehicle model for quite a long time. The questions of relevance and competitiveness were key. Along with that, specialists wanted to launch a high-quality car version that would conquer the hearts of motorists. Luckily, the vehicle turned out to be very successful. As a result, we have a beautiful automobile, mostly in sedan and hatchback body trims, with a roomy interior, a large trunk, excellent handling, exciting dynamics, and no less exciting economy.
If we talk about the 2nd Ford Fusion generation, the line of models manufactured in 2014–2016 is usually outfitted with 1.5-liter or 2-liter EcoBoost gasoline engines. They also have direct injection or a turbine, as well as a robotic transmission with two Powershift clutches.
Although the technology of the EcoBoost engine line may seem relatively new in the automotive market, it provides great fuel economy. For instance, the 1.5-liter motor installed in the Ford Fusion consumes 8–9 liters of gasoline per 60 miles (or around 100 km) in the city. We also have the Ford Fusion models in our inventory, so you are free to bid on it and bring it home effortlessly.
Choose Your Next Vehicle With AutoBidMaster!
There are a bunch of reasons why used vehicles from the USA and Canada are so popular among car enthusiasts. You can find great, repairable, and wholesale automobiles available at online car auctions like AutoBidMaster. With more than 10 years of experience, our team will also provide up-to-date and relevant recommendations on which vehicle configuration to select, what to pay attention to when buying a used car, and much more. It makes participating in the auction, winning an automobile, and its shipment effortless.
To become the happy owner of a great vehicle, register on our online auction platform, upload a copy of your government-issued ID or passport, and place a security deposit. If you face any concerns or issues or have questions about online car auctions, our customer support team is always at your disposal to help you. Contact us online or call us at: +1 (503) 298-4300 (4:00 AM–4:00 PM PST, weekdays).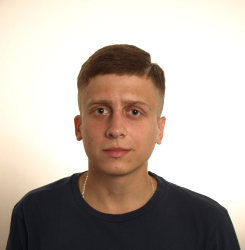 Latest posts by Vitalii Movchan
(see all)