People all around the world are keen on active relaxation. It is a proven way to replenish and restore health. However, in many cases, you need some means, particularly vehicles, to engage in some kinds of activity. For example, cars with a large space for transporting fishing rods and a room for camping gear or hunting supplies will be the best fit for those drivers who are into fishing and hunting. Besides all that, pay attention to the off-road abilities that allow you to cross streams and reach your favorite hunting or fishing spots. All the features mentioned above make a car adaptable to rural activities and allow you to relax in comfort.
Let's talk about cars for various everyday tasks, expeditions, farm life, or other countryside purposes. AutoBidMaster has carefully analyzed the auto market and selected a few top vehicles from different classes that are suitable for hunting and fishing. Read about it further.
Jeep Gladiator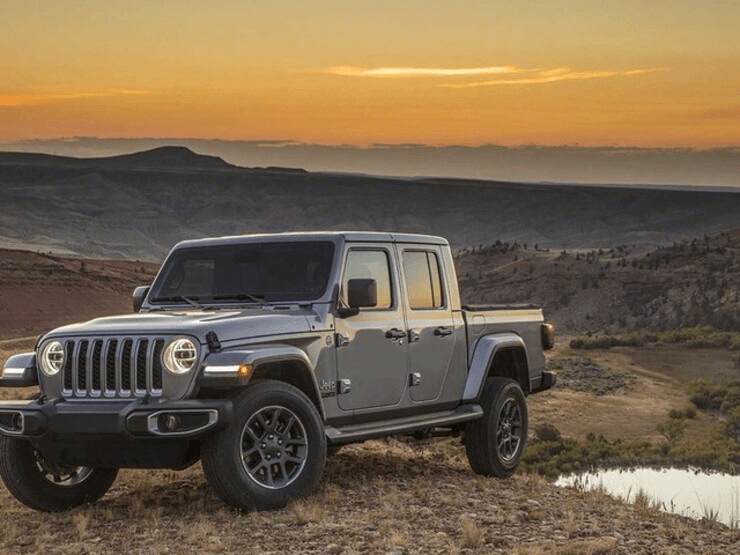 A medium-sized pickup truck is the perfect vehicle for expeditions deep into forests, lakes, swamps, and rivers. Like all pickups, it's durable and adapted to tough operating conditions. This applies to both the suspension and body, as well as power plants.
Speaking about great-performing configurations, we recommend you consider the Gladiator V6 model that is available with the 3.6-liter gasoline engine that can produce 290 hp and the 3.0-liter diesel motor that reaches 264 hp. There is also the Rubicon modification, which is equipped with an all-wheel drive transmission and two differential locks. Use this free VIN decoder to see a full list of VIN specs. Our partners at ClearVIN also offer you the option to perform a license plate number lookup or get a car dealer report with bulk access. So, if you are interested in this model, there is a great variety of the Jeep Gladiator in our inventory.
Mitsubishi L200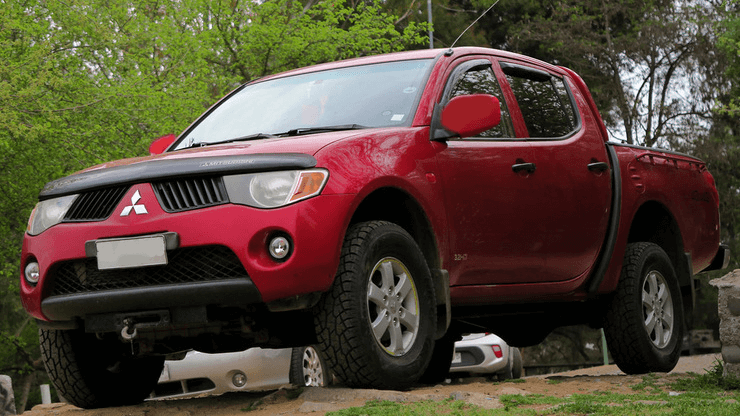 This vehicle is one of the favorites among pickup lovers. The current generation is somewhat outdated and will soon receive a successor. The good news is that it can still be purchased at low prices. The vehicle is equipped with a 2.4-liter diesel engine that provides 181 hp. We can also highlight mechanical or automatic checkpoints for six gears.
Previously, Mitsubishi's motto consisted of one word: "Reliable." So it is. The L200 pickup has 4×4 drive in two variants. The first one is Easy Select with a rigid front connection. Another one is Super Select with an inter-tidal differential and the ability to disconnect the front axle. There are also various off-road modes that allow you to adapt your driving in accordance with the surface, for instance, stones, gravel, sand, dirt, or snow. Be sure that the Mitsubishi L200 models from the AutoBidMaster car auction platform will be a great fit!
Suzuki Jimny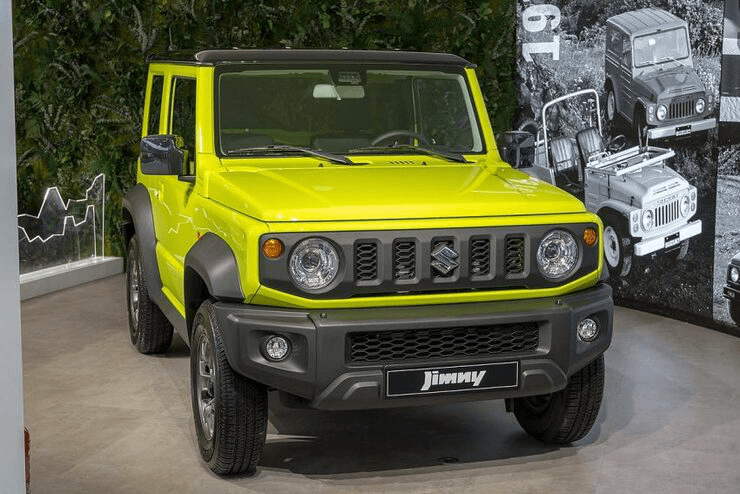 The advantage of the small-frame SUV Suzuki Jimny is its exceptional lightness and compactness, which allow you to drive in difficult landscape conditions where large SUVs cannot. It is also obtained by the powerful Jimny's 1.5-liter gasoline engine, which produces 102 hp. You can look over some Suzuki Jimny models that we offer.
The SUV is available in two configurations: a 5-speed manual or a 4-speed automatic. Besides all that, all-wheel drive is implemented according to the scheme of a forced connection of the front axle. The only relative disadvantage of the Jimny SUV is the lack of any differential locks. However, it's not so critical on a car with such a short wheelbase, a narrow track, and a low weight.
Volkswagen Caravelle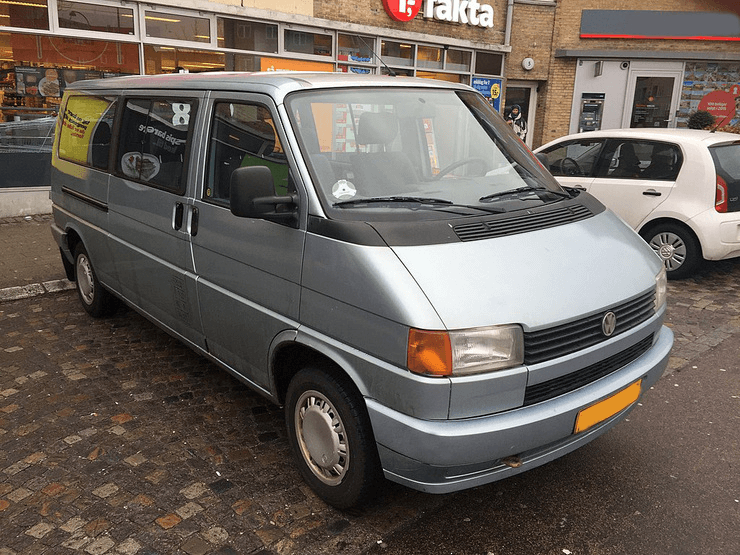 We can state that car manufacturers design SUVs and pickups specifically for difficult landscape conditions, but how about the Volkswagen Caravel 4WD minivan? We'll explain why this one could be a great option for expedition driving.
You can find this configuration with a 2.0-liter diesel engine producing 150 or 204 hp. Great performance as for a minivan, isn't it? The 17.4-foot (5.3-meter) Volkswagen can be configured as a 4-row, 9-seater or a 3-row, 7-seater, with plenty of luggage space behind. ClearVin VIN decoder enables revealing both the standard and optional number of seats by VIN number for free. In general, you are free to adjust the number of seats as you like. You can even turn it into a sleeping unit. This is another reason to think about buying a four-wheel-drive minibus if you love fishing or hunting. Take a look at what we can offer you when it comes to the Volkswagen Caravelle.
Nissan Navara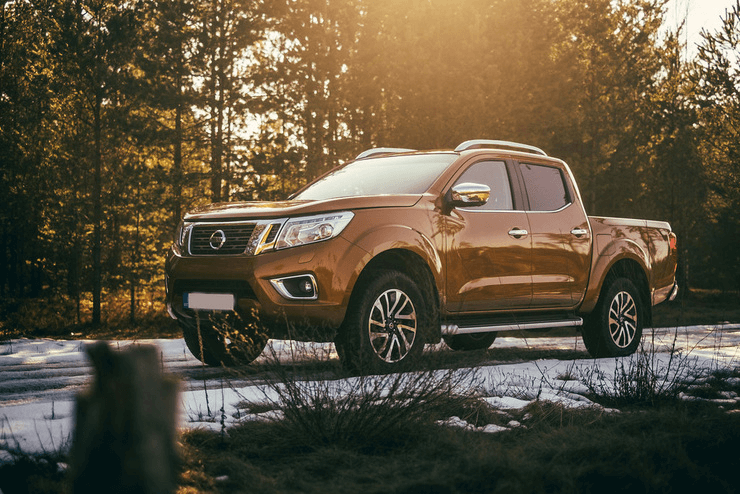 This pickup is unique in our list because it offers a spring multi-link rear suspension instead of a spring like all the others, thanks to which you can obtain a smoother ride. We also find the Navara configuration more suitable for everyday driving thanks to its relatively economical engine and decent interior noise insulation.
Nissan's four-wheel drive and rear differential lock, as well as its high ground clearance and powerful 190-horsepower diesel engine, won't let you down in field conditions. You can find six-speed manual or seven-speed automatic transmission models of the vehicle. Note that we also have the Nissan Navara models on our car auction platform.
The Bottom Line
If you want to pick a reliable and great-performance vehicle for different countryside activities, including fishing and hunting, AutoBidMaster has gathered a list of good options to choose from. You can buy it right on our online car auction platform!
To join our community of car enthusiasts, register on the website, provide a copy of your government-issued ID or passport, place a security deposit, and then you are free to place a bid and get your perfect vehicle for fishing and hunting. If you have any questions concerning car auctions or particular auction lots, contact us online or call us at: +1 (503) 298-4300 (4:00 AM–4:00 PM PST, weekdays).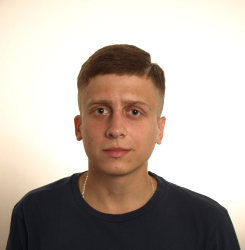 Latest posts by Vitalii Movchan
(see all)