Look, there's a bike out there for everyone. From cruisers to sportbikes to supermotos, motorcycle manufacturers have covered all their bases to meet the needs of every riding style. While aesthetics, seating position, and various other amenities play a part in what drives a motorcycle's interest, there's one factor that's universally agreed upon: how fricken' fast it can go.
The Dodge Tomahawk, of which nine were ever produced, was touted by Dodge to have a top speed of nearly 400 miles per hour, which was later revised to 300. More conservative estimates place it at being capable of hitting 250+, but nobody has ever tried. At least, not that we know of. It's powered by a V10 SRT10 engine from a Dodge Viper, and there's disagreement as to if it's technically a bike. None of that really matters, since you probably aren't ever going to have a chance to ride one anyway.
What does matter is that we've got lots of new, salvage, and totaled motorcycles for sale, and with a lil' bit of wrenchin', you'd be able to go pretty fast too. If that's your thing. Don't break any laws, we don't condone that. Really. Anyhow, here are four super-fast street-legal motorcycles that you can find in our motorcycle salvage auctions right on AutoBidMaster.
In no particular order, we've got the Ducati Panigale V4, the Aprilia RSV4 1100 Factory, the Suzuki Hayabusa GSX-1300R, and the 2020 BMW S1000RR.
Ducati Panigale V4
Ducati has always been known for excellence. Not only are their bikes technologically brilliant, but man are they good lookin'. Ducati itself refers to its 2020 Panigale V4 as "the Science of Speed," and with a top speed of around 180 miles per hour, they aren't wrong. Not only does it have a 214 horsepower engine but it weighs 436 pounds fully loaded, so Ducati's weight-saving efforts over previous generations have paid off to increase lap times. The 2020 V4 has Showa forks in the front and a fully adjustable Sachs unit in the rear, so you can lean into and bounce back from turns with some serious ease. The V4S has full Ohlins throughout.

Pictured below is a 2019 Panigale V4 that's up for auction on September 8th, 2020 from Atlanta, GA. We see other Ducatis come through our totaled motorcycles auctions pretty regularly, so keep your eyes peeled.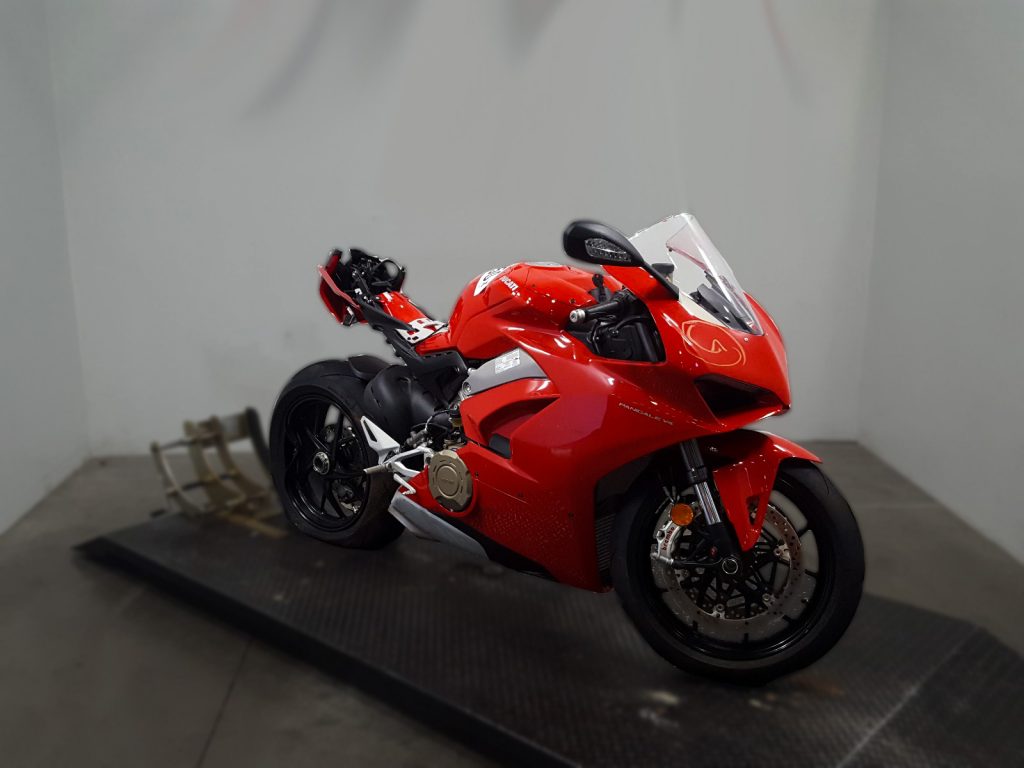 2020 Aprilia RSV4 1100 Factory
The RSV4 is built around a 1078 cc 65 degree V4 engine that pushes 217 horsepower and 90 lb-ft of torque, the bike itself has a top speed of 198.9 mph. No joke, a 200mph bike is faster than any normal person will ever need, or be able to get close to, but knowing that it's there is somehow comforting.
With an Ohlins semi-active suspension the RSV4 1100 is incredibly adaptable for both track and street riding and is the lightest weight RSV4 of all time. Lap speeds were half a second faster than the previous year, so like Ducati, shaving that weight off paid off in the end. It also comes stock with an Akrapovic exhaust, which is a pretty big bonus in our book since that's the first mod anybody usually goes for when they get a new bike.
We've got a 2018 RSV4 headed to auction on September 9th from Martinez, CA, but there are plenty of other Aprilias that make their way to becoming totaled motorcycles and ending up at auction. Guess some people are trying to hit that 200+ mark anyway.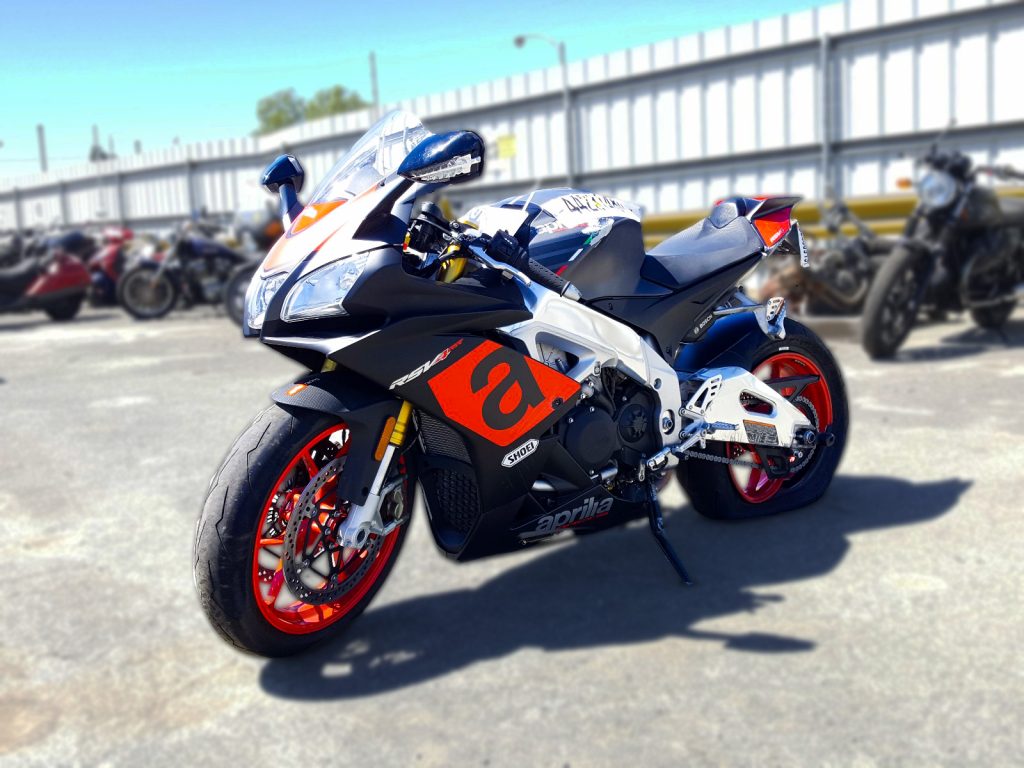 2020 Suzuki Hayabusa GSX-1300R
The Hayabusa has always had a record of being an unnecessarily fast bike. Topspeed.com specifically states that "it'll scare the crap out of someone who loves you," and we couldn't agree more: this bike can hit 193.86 miles per hour. 197 horsepower and 114 lb-ft of torque through a 1,340cc inline-four, the Hayabusa definitely lives up to its namesake. Hayabusa is the Japanese word for a falcon, in particular, a Peregrine falcon, a bird known as a metaphor for speed.
The 2020 Hayabusa does have a governor on it that'll take you to 186 mph, and it's significantly heavier than the aforementioned bikes weighing in at 586 pounds. It isn't as efficient through turns as some of its lighter adversaries, but holy hell, it's fast.
We see a lot of Suzukis showing up at auctions for totaled motorcycles, especially Hayabusas, since they're really designed to do one thing. This one's a 2017 GSX1300-R with what looks like mostly cosmetic damage, and as of right now, it doesn't have a sale date. It's located at the motorcycle salvage yard in Atlanta, GA.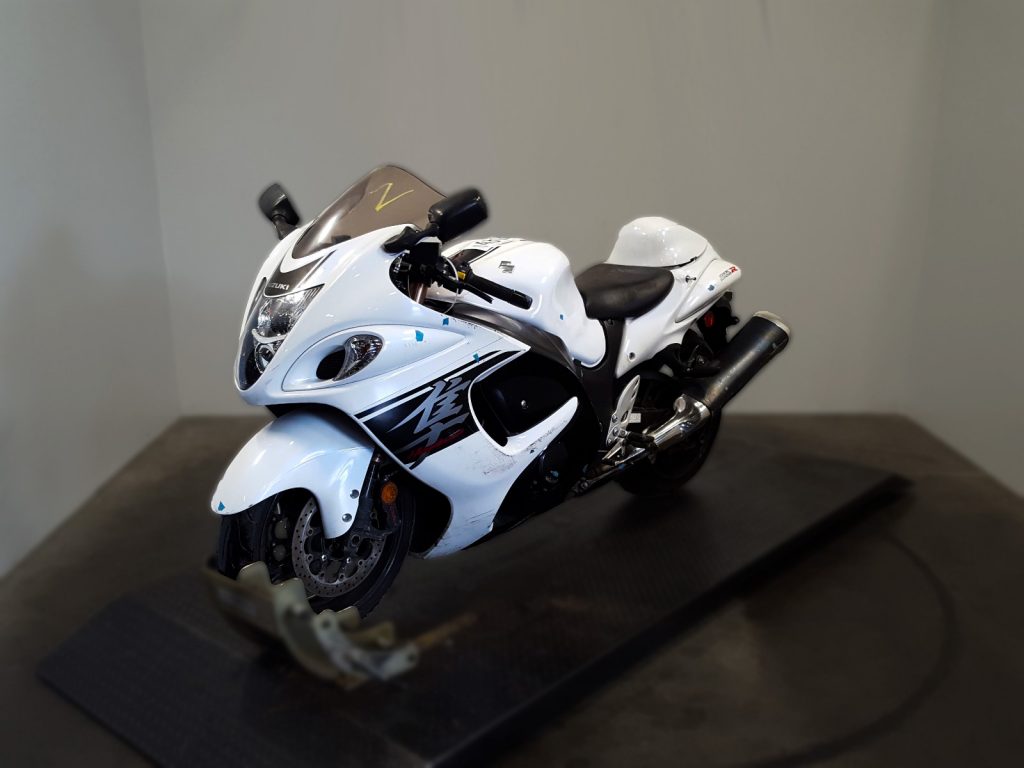 2020 BMW S1000RR
Last, but certainly not least on this list, is the 2020 BMW S1000RR. They've come a long way from their parallel twins (which, rumor has it, turned better to one side than the other) with the 999cc inline 4 of the S1000RR. Down 15 pounds from the previous year, the BMW puts out 205 horsepower and 83 lb-ft of torque to bring the bike to a top speed of about 188 miles per hour.
The M-Performance package has some additional color options, but more importantly, it ditches the stock wheels for carbon-fiber rims which takes another 7.7 pounds off the curb weight at the end of the day.
Being an incredibly popular motorcycle manufacturer, we see a lot of BMW totaled motorcycles at auction. Below we've got a 2018 S1000RR that's been down, but it looks like it has some pretty cool custom bodywork. No sale date yet, but it's in Sacramento, CA if you want to check it out.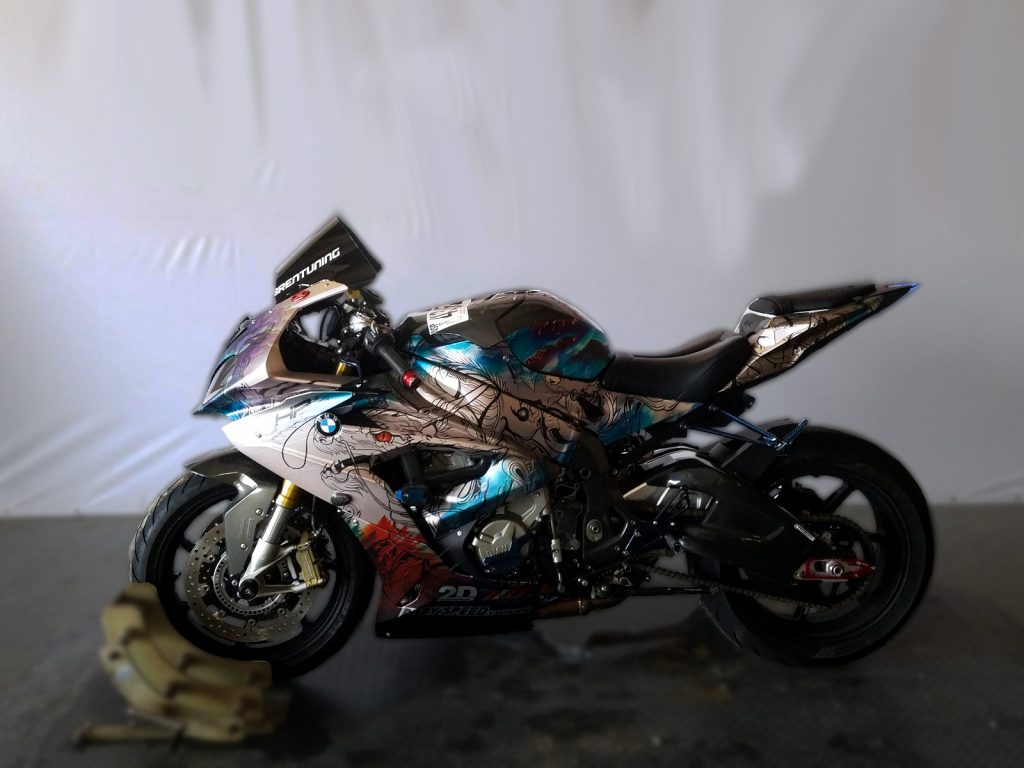 We've got totaled and repairable bikes
If going as fast as humanly possible isn't your thing, we've got bikes that aren't quite as fast as the ones on this list. Check out our repairable and totaled motorcycles through our vehicle finder and find your dream bike to ride off into the sunset. Fast or slow.
If you have any questions about registration or need help placing a bid, give us a call at +1 (503) 298-4300 between 6:00 AM and 4:00 PM Monday through Friday, Pacific Standard Time, or email us at support@AutoBidMaster.com. Remember, if you upgrade to an Advanced or Premium membership, you get a FREE ClearVIN VIN Check Report to take the mystery out of the history for any vehicle you're interested in. Whether you're a car enthusiast or a prospective buyer, a free VIN decoder is a valuable tool for unlocking important information about a vehicle's past.
Happy bidding, safe riding!
Latest posts by AutoBidMaster Staff Writer
(see all)