At AutoBidMaster, we're always bringing you more ways to save on cars, trucks, SUVs, motorcycles, ATVs, and way more. With Black Friday coming, we're giving you a ONE DAY ONLY discount of 50% on year-long memberships!
Basic memberships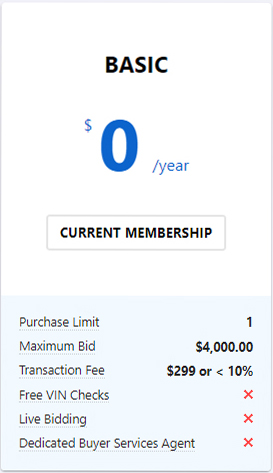 Basic memberships are a phenomenal way to explore what AutoBidMaster has to offer. With a free Basic membership, you can bid on one vehicle at a time with a maximum of $4,000. You can only make one purchase, and you can't participate in live auctions. As far as introductory memberships go, this is a great option to wet your feet.
So why upgrade?
While a basic membership is a great entryway into the world of online salvage car auctions, there's a lot more to be had with an upgraded membership.
Our Advanced membership is normally $199.00, but for Black Friday only: you can snag it at $99.50.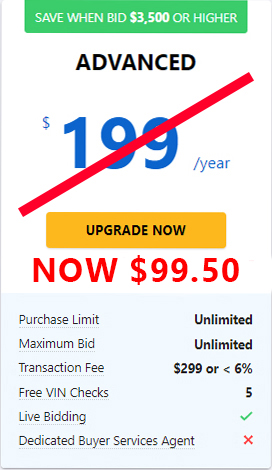 Unless you're making a purchase under $3,500 – the amount you'll save is worth having the membership in the first place. Especially at 50% off. Another added benefit is the ability to bid on multiple vehicles at a time: for every $400 increment you place as a deposit, you'll be able to bid on an additional vehicle simultaenously. For example: if your deposit totals $800, you'll be able to bid up to $8,000 on two vehicles. If your deposit totals $1,200. that allows you to bid up to $12,000 spread over three vehicles, and so forth.
The best bang for your buck on Black Friday
Again – FOR ONE DAY ONLY – you have a chance to save 50% on a year-long AutoBidMaster membership!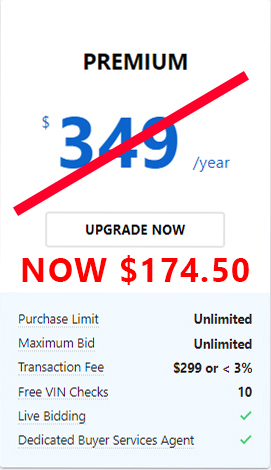 This is the. best. way. to. save. period. Now at $174.50 for Black Friday only – you can save big on vehicles all year with the lowest transaction fees, 10 FREE VIN checks, live bidding, and a dedicated buyer services agent. Bid on and buy an unlimited amount of vehicles, all year long. Check out this video to find out more about the live auction process.
So don't miss out, register with us and upgrade today to save 50%! Use the code FRIDAY20 at checkout.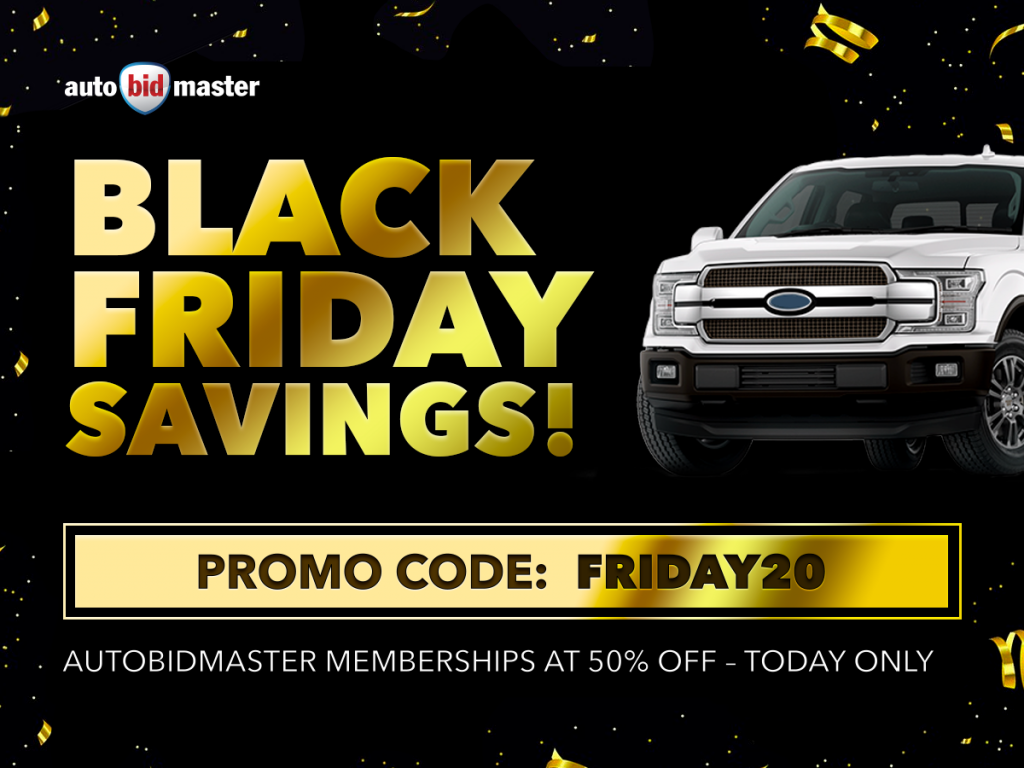 Latest posts by AutoBidMaster Staff Writer
(see all)