Yo, fellow car enthusiasts! We've seen no signs of decline in the market of trucks. Pickups are still highly-sought after everywhere in the USA and will continue to be. Paraphrasin' the famous sayin', 'when there is demand, there will be competition.' However, sturdy rigs that can haul 10,000 lbs aren't for everyone. What if they aren't your cup of tea? No prob! We (along with the market) have your back. Several pickup trucks don't play the game of extensions and exaggerated sizes, still offering utility in a smaller shape. These are the Chevrolet Colorado, Ford Ranger, and Honda Ridgeline. In this blog, you'll see the small pickup truck comparison to help you decide which to choose.
Engines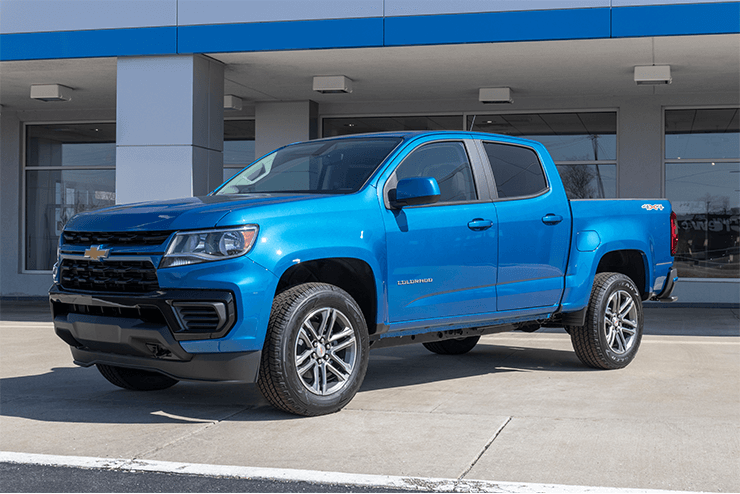 Let's start our small truck comparison by puttin' their engine choices under the lens. The Chevrolet Colorado is offered with one of three motors:
the standard is a 2.5L four-pot with 200 horsepower and 191 lb/ft,
a punchy 3.6L pushin' 308 horsepower and 275 lb/ft,
and even a Duramax diesel with 181 horses and an incredible 369 lb/ft of torque.

Contrary to the bow-tie truck, its competitors don't offer any choices. The Ford's power source is a gutsy, torquey EcoBoost engine churnin' out 270 horsepower and 310 lb/ft. That's quite a number for the class, as a few contenders can offer more. Among them is the newcomer we've already seen on AutoBidMaster, the Hyundai Santa Cruz, with its 281 horsepower turbocharged motor deliverin' 311 lb/ft of torque.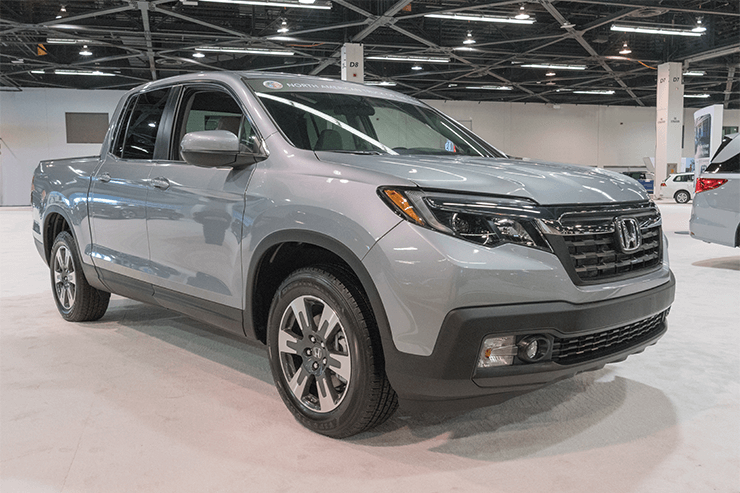 The Ridgeline shares its beats with the Pilot, so it uses the same engine – a 3.5L V6 with 280 horsepower and a relatively modest 262 lb/ft of torque.
Drivetrains

Both Ford and Chevrolet have honest-to-goodness drivetrain types. All-wheel-drive is optional, while rear-wheel-drive remains standard. However, the Chevrolet wins in terms of transmission choice. While Ford's motor is mated to a 10-speed automatic transmission, Chevy's engine is backed up either with a 6-speed or an 8-speed automatic gearbox. In contrast, Honda wins buyers over with its intelligent all-wheel-drive and smoothly-workin' 9-speed automatic transmission.
Bed Lengths And Configurations

When we compare compact pickup trucks, it's impossible not to mention their beds. And here, we list down the available options for each model separately.
Chevrolet Colorado is available with either extended or crew-cab. The manufacturer sells them with one of the two available bed types: 5' 2'', 6' 2''.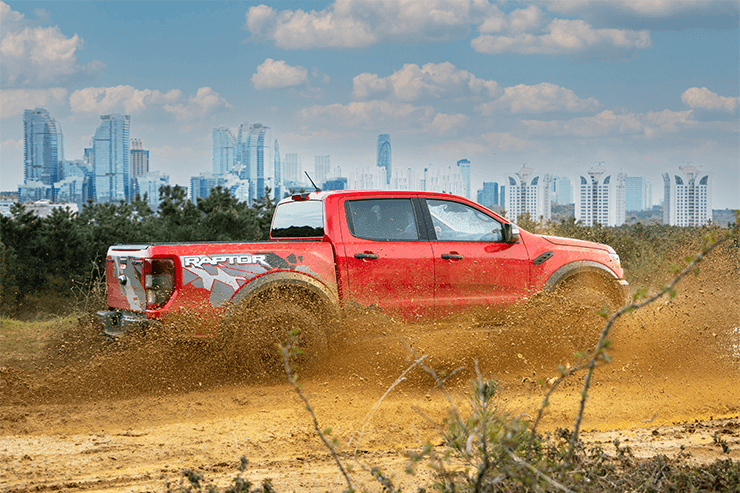 The US iterations of the revived Ford Ranger are put on sale either with SuperCabs (6') or SuperCrews (5').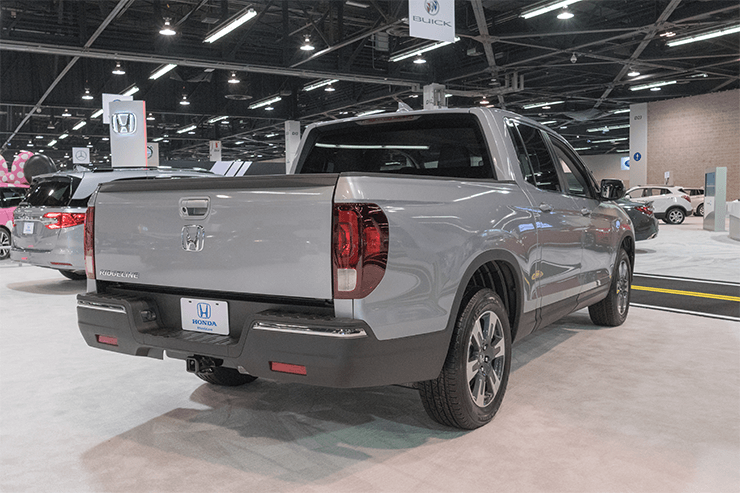 The only unibody truck in this comparison, the Honda Ridgeline, can't be had with anythin' else than a crew cab and a 5'3'' bed.
Towing Capacity And Payloads

As we've stated above, these rigs don't compromise the utility they're loved for.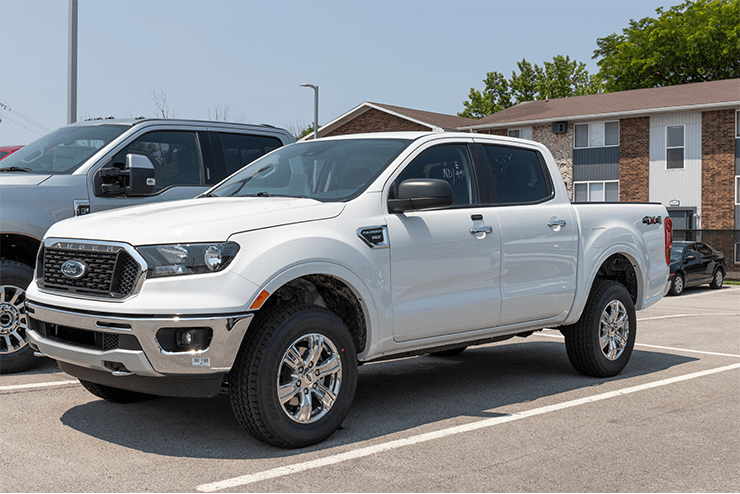 Dependin' on the trim and selected packages, the Ford Ranger can tow up to 7,500 lbs. That's a unique point for that class, as it can compete even with the more robust and larger models. The payload also depends on trim levels and varies from 1,560 to 1,860 lbs.
The Ridgeline sits in second place. It tows up to 5,000 lbs with a maximum payload of 1,583 lbs.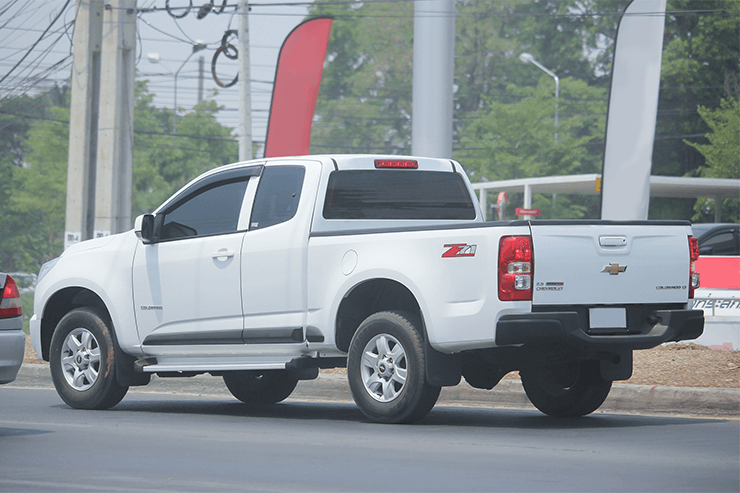 Interestingly, the Chevrolet Colorado can be both the leader and the runner-up. Everythin' depends on the trim. Trucks with the base engine can tow only 3,500 lbs. However, if you're splashin' out for the V6, the game changes drastically. Up to 7,700 lbs, easily. Similar to the Ranger, different trims of the Colorado feature different payloads. The least of them equals 1,550 lbs.
Interior And Features
AutoBidMaster wants to complete this small pickup truck comparison with a few lines dedicated to their cabins. Honda remains the class leader with an upscale, modern, and sophisticated interior. In addition, it has arguably the roomiest cabin out there. Unlike the Honda Ridgeline, competitors and their interiors don't feel as plush. Nevertheless, they have better infotainment systems, while the one mounted in Ridgelines should have been faster to respond. All in all, you decide which is more suitable for you.
Last Word
Fortunately, the pickup market isn't shrinkin', and the all-new Ford Maverick will appear, which we currently haven't seen yet. We hope our small pickup truck comparison will help you decide your personal favorite. No worries, guys, even if you've fallen in love with other types of cars. Here, on AutoBidMaster, you can find absolutely anythin' you might have wanted. Sign up, upload a copy of your government-issued ID or passport, proceed with a security deposit, and upgrade your membership to bid without limits! Don't be afraid of askin' questions at: +1 (503) 298-4300 (4:00 AM – 4:00 PM PST, Monday to Friday)! Happy biddin'!
Latest posts by AutoBidMaster Staff Writer
(see all)