Vehicle lovers are confronting a cost spike for non-renewable energy sources today. They are caused by a few complex and external factors. For that reason, an ever-increasing number of individuals are contemplating alternative types of transport. Therefore, car dealers have started to report a pointedly expanded interest in electric vehicles.
The electric vehicle boom began several years ago, and some electric cars have already entered the car auction markets. It's the reason this type of transport has become more popular. In the article, we will review the most affordable used electric vehicles you can find at AutoBidMaster.
Nissan Leaf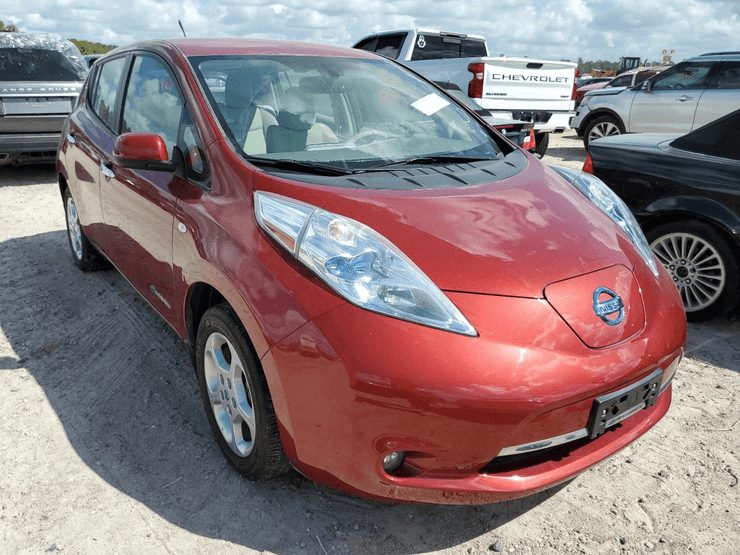 We open our list with the Nissan Leaf electric vehicle. It offers quite decent specifications that haven't lost their relevance over time: optimal dimensions and interior space, a sizable trunk, comfortable suspension, sufficient power that reaches 109 hp in the 24-kWh 2012-2017 configuration, and a dynamic front-wheel drive.
You will find many displays inside, as well as different appliances and controllers. However, the Nissan Leaf electric car proves that it's not a toy at all when you get acquainted with the vehicle up close. The model has good-developed ergonomics and additional driving modes, particularly "ECO" and "B" for recuperation, are provided. There are even configurations with not only heated front seats but also rear ones. If you're interested in particular VIN specifications, you can check the Monroney label by VIN, which contains precise vehicle configuration details. Additionally, you can use their VIN decoder to verify the authenticity of a vehicle and make sure it hasn't been stolen or involved in any fraudulent activity.
Many car lovers would say that you can find the Nissan Leaf electric vehicle in every second driveway today. Which may be true. We note that when it comes to the used car market, popularity is a good parameter!
First, there is a wide range of purchase options, and it would be easy to find the best solution for you. Second, there are great Nissan Leaf configurations in good condition that are equipped with a 30-kWh battery. They can drive up to 105 miles without charging. At the same time, the standard Nissan Leaf version with a 24-kWh battery has a range of around 83 miles. Third, it's quite simple to find the necessary spare parts and specialized services for this model. With AutoBidMaster, you can bid on some good Nissan Leaf vehicles.
Chevrolet Bolt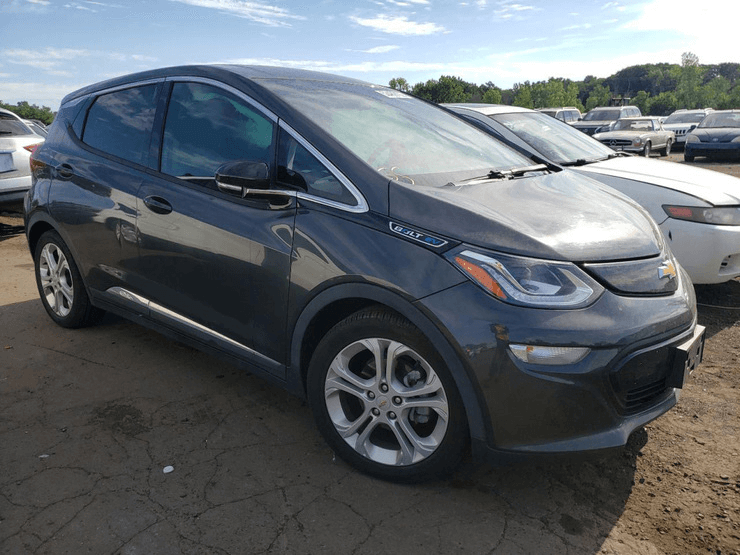 The 2016 model year hatchback with 204 hp is one of the most powerful configurations in the electric vehicle market. This American compact car can be helpful on cramped streets in the city center.
Despite the small size, we have a family model in front of us. The interior will easily accommodate two adults in the comfortable front seats and three people in the back ones. At the same time, the front panel has a simple look with an integrated color display. The luggage compartment fully meets the requirements for daily transportation.
The Chevrolet Bolt model also has its special advantages. For example, the DC fast charger can receive current at a rate of up to 55 kW. Thanks to this, it only takes about an hour to fully charge the electric battery.
With a minimum of movement settings, the Chevrolet Bolt configuration is very easy to drive. This electric hatchback is ideal for the city and the nearest suburbs. When it comes to range, this used electric vehicle can run an impressive 200 miles without charging, depending on the weather conditions. Note that we also have the Chevrolet Bolt models on our car auction platform.
Chevrolet Spark EV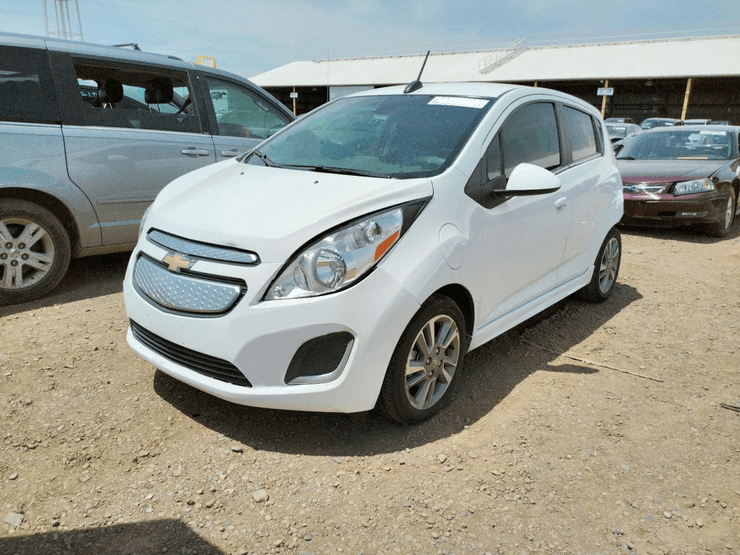 A rare, but very interesting electric vehicle. The 2012 Chevrolet Spark EV configuration combines compact size with a powerful engine that has 100 kW (136 hp).
Despite its small 12.1-foot body, the Chevrolet Spark electric car offers plenty of space for four people. After all, the range parameter can also surprise you: with a nominal capacity of only 21 kWh, hardly anyone would count on a long journey. The used 2012 Chevrolet Spark EV compact electric car can cover around 82 miles without a charge.
Along with that, you will be impressed with the acceleration parameters of this compact automobile. The electric vehicle can reach 60 mph in just 8 seconds! However, you won't be able to carry many things. The luggage compartment is very small. At the same time, be sure that the Chevrolet Spark EV from the AutoBidMaster car auction platform won't leave you indifferent.
Kia Soul EV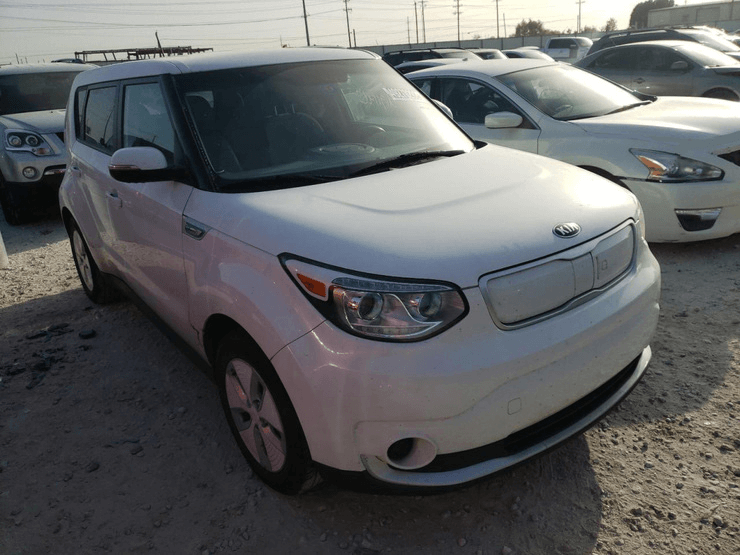 It's probably one of the best examples of practicality among electric vehicles of this class and price. After all, the Korean 2014 Kia Soul EV also adds some characteristics of crossovers. We mean a more reliable body frame and increased clearance.
If we speak about the 2014 Kia Soul EV model's design and interior, it seems that the manufacturer predicted everything. For the driver and passengers, there are comfortable seats and plenty of space. The luggage compartment, which has a volume of 250 liters, is convenient. Moreover, the automaker offers two driving modes, particularly normal, or "D" (drive and coasting) and "B" (brake or recuperation).
The 30.5-kWh battery and the electric engine, which produces 110 hp, can supply a range of around 100 miles for a used 2014 Kia Soul EV. It's quite a good result for budget electric vehicles, including a great quality-price ratio. You can look over some Kia Soul EV models that we offer.
The Bottom Line
Choosing an electric vehicle is a great option if you want an economical and practical car. This kind of transport is catching on nowadays. AutoBidMaster is here to help with some great offers. We invite you to register on our car auction platform, upload to the system a copy of your government-issued ID or passport, place a security deposit, and then you can bid! We also encourage you to contact us online if there are any questions concerning car auctions, or call us at: +1 (503) 298-4300 (4:00 AM–4:00 PM PST, weekdays).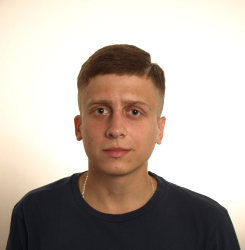 Latest posts by Vitalii Movchan
(see all)