Certain vehicles termed salva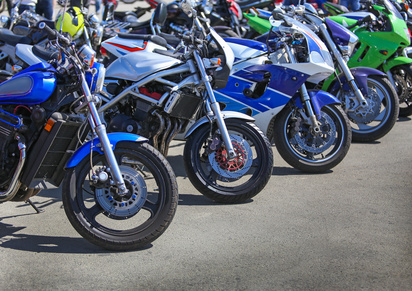 ged may not be fit to drive, but the vehicles might contain workable and valuable parts. These parts may be fit for use, or it may be possible to repair them. Such parts are more affordable when compared to new, factory issued car parts. Because of their affordability, salvage parts and cars are gaining popularity with both professionals and consumers.
Most motorcycle owners want their vehicle to look good. In addition, they want their motorcycle to function well. Owners expect all the components of the bike to be in good working condition. Fault in one part of the bike may affect the performance of the entire motorcycle. It may also affect the condition and efficiency of other parts. However, repairing motorcycle parts regularly can be expensive.
The use of salvage motorcycle parts is an economically friendly solution. Some may question the efficiency of salvage parts, which are the parts from motorcycles that have damage of over 75%. However, the damage may be only external damage, and one can even find entire salvage motorcycles in near-new condition through online brokers like Autobidmaster.com.
The functional parts of wrecked motorcycles are first salvaged. The recyclers or dealers attain these parts and in turn sell them. Mechanics refurbish the parts that require repair work. For this reason, consumers can purchase salvage motorcycles at affordable prices.
One can attain salvage motorcycle parts for different Honda motorcycle models. External body parts as well as internal parts for one's motorcycle are available. Such Honda motorcycle parts include valves, headlights and taillights, wheels, rear swing arm, mud guards, metallic frames and die casts, alloy muffler, lever for gear shift, chains and nearly any other part that one's Honda motorcycle might require.
These salvage bikes have experienced different types of damages. For instance, a motorcycle might withstand front damage, leaving the rest of the vehicle intact. Similarly, some bikes experienced side or back damage. Many accidents occur when certain parts of the motorcycle malfunction. Therefore, it is imperative that one keeps all the parts of one's motorcycle in good condition. Most of these salvage parts serve as good quality replacements for the old and dysfunctional parts of a motorcycle. If carefully chosen, the salvage parts will increase the performance of a Honda motorcycle.
One can also acquire accessories from salvage bikes, which can be used to personalize one's Honda motorcycle. Much like mechanical parts, salvage accessories are an affordable option.
Depending on the model of the Honda bike, one might have numerous options when searching for salvage motorcycles or parts. Parts are available for numerous makes like CBR, VT, CB, VF and CM. For instance, one can find newer engine parts for an older motorcycle via online auctions. If your Honda motorcycle is old, it is possible that the retailer does not have the part that you require for your motorcycle. One can always get a salvage part for the older models instead, which is an advantage of salvage parts over new parts. Therefore, buying salvage Honda motorcycles or parts have numerous advantages.
Interested in purchasing a salvage motorcycle? Click the blog header to view your options today!
Latest posts by AutoBidMaster Staff Writer
(see all)