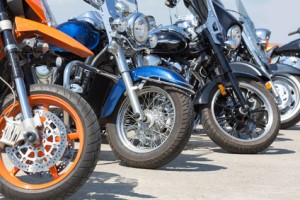 You can probably remember the movie Wild Hogs when you think of Harley Davidson. Nevertheless, can you imagine a gang of girls setting out on such a trip? Harley Davidson has seen the potential to fill the void for motorcycles, especially for women. Very soon, the company would start selling two new motorcycles that look nothing like the chrome-heavy cruisers, a design the company is known for. These bikes have been labelled as Street 500 and Street 750. The sphere-shaped fuel tanks that were swelling in front of the seats or the bulging guards at the rear-side have been given a miss. Any sign of silver has been removed that gives a feel of a black cocktail dress!
With an aim to focus on women like Augusta and Adeline Van Buren, who were the first women to make the transcontinental journey, the brand is not worried about winning customers. It has already won hearts! The new models definitely won't find a customer in a segment like the one in Wild Hogs – middle-age men with receding hairlines. So what led to this change of plan? Last year only, the Motorcycle Industry Council reported that women accounted for 12 percent of U.S. heavyweight motorcycle sales. Though it may seem a small percentage, it indicates a huge increase (30 percent) of this market as compared to the past decade. Harley had been cultivating this trend for some years now to reap the benefits when the right time comes. The company has been hosting 'garage parties', where women get to learn about bike riding. Also, arrangements are made for riding instructions to the new riders through their dealerships.
Of course, exploring new markets does not mean ignoring the existing users. Men and their love for speed and adventure would always keep the motorcycle market running. For men whose anthem is the 'highway to hell', bikes from BMW and Harley Davidson are a perfect choice. Statistics from both the companies signal a rise in their sales figures. About 57,415 new Harley-Davidson motorcycles were sold in the first quarter of this year as compared to 54,254 motorcycles in the quarter a year-ago. For BMW bikes, sales in the first quarter added up to 28,719 vehicles from a previous year statistics of 24,732 units. This was an increase of 16.1 percent from the last year in the sales figures. Though the graph for the motorcycle sales has not seen a major rise from that of the previous year, the bike makers are hopeful of the future. New products and new target segments have kept the hope alive.
At AutoBidMaster get some of the best looking Harley Davidson & BMW bikes within your budget.

Latest posts by AutoBidMaster Staff Writer
(see all)