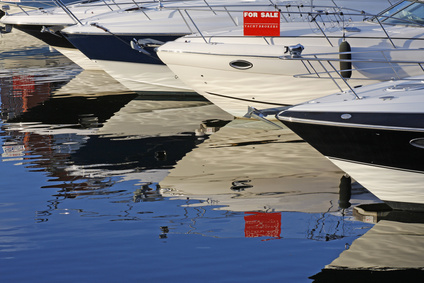 One can acquire different parts for your boat numerous places. It is possible to get all marine parts from retailers. However, it is always good to reuse any item. If you are looking for a boat or a particular part for your boat, you can buy salvage boat parts.
It is always important to keep all parts of your boat in good working order. It may be highly risky if any part of your boat is dysfunctional. Always ensure that all parts are in good condition; if they are not, replace them with new parts as soon as possible. However, buying these new parts for your boat can be very expensive. An economical alternative to new boat parts is salvage parts because these parts are relatively inexpensive. When compared to new products, salvage boats are not only less expensive, but they function just as well. Typically, these boats and their parts are in good condition and offer similar performance to new parts. Salvage parts can improve the performance of your old boat. Salvage parts are more affordable because they are deemed salvage.
Mechanics might buy a salvage boat and dismantle it, selling the parts that are in working condition to customers, making a profit. Online auctions via Autobidmaster.com offer such boats, which is advantageous because body shops will have a constant supply of usable parts.
One might also buy salvage boat parts to refurbish an old boat or build a new boat altogether. The use of salvage parts in your boat over new parts considerably reduces the cost of building a boat. You can make your boat with a combination of different types of salvage boat parts. These parts are generally in better condition in comparison to secondhand parts. Some of these parts are in near new condition.
Through Autobidmaster, one can find entire salvage boats in good condition. After any needed repairs, the boat will be useable. As noted above, salvage boats can be purchased at an affordable rate.
When using a salvage boat for parts, ensure that the parts meet your boat's specifications. Therefore, choose the part carefully. Note the exact model and make that you require for your boat. You can get different salvage boats for different purposes like industrial use, use for recreation or military use. Speedboats, submarines, whaleboats, sailboats, tugboats, aircraft carriers and all different types of boats are available as salvage boats.
All different parts, like internal frames of the boat, the bow and deck, stern drivers, and sheer are available as salvage parts. The parts like the cylinder heads, the engine, steering parts for balancing the boat, the motor, the chine, electrical components, and other metallic components that require regular replacement are easily available.
When purchasing a salvage boat, it is recommended that the boat is personally examined by an expert. This helps to identify which parts have considerable damage and which parts are in good condition. In this way, you can purchase a boat that meets your end needs. If you choose wisely, the purchase of salvage boats or salvage boat parts can be very beneficial for your business.
Find your dreamboat here at autobidmaster! Follow the blog header now!
Latest posts by AutoBidMaster Staff Writer
(see all)