Salvage boat auctions present an opportunity for buyers to buy repossessed boats for sale at pocket-friendly prices. Buyers, however, need to ensure they abide by their state's rules, regulations, and laws pertaining to repossessed boats. It is the responsibility of every boat owner to get their repossessed boat registered under the state laws. In this blog post, we look at some of the vital information regarding repossessed boat registration.

Boats that Require Registration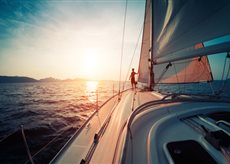 Motorized boats irrespective of length
Sailboats that are 14 feet or longer
Sailboats with engines, regardless of their size
Vessels certified by the U.S. Coast Guard.
Boats Exempted from the Rule
Commercial vessels certified by the U.S Coast Guard and required for coastal shipping.
U.S Coast Guard vessels that exceed 115 feet in length and certified by the U.S. Coast Guard.
Boats that Should Not be Registered
Boats that are not eligible for registration include all non-motorized canoes, kayaks, punts, rowboats, and inflatable rafts.
Used Boats Registration Prerequisites
Texas Parks and Wildlife Department (TPWD) is responsible for registering new and used boats. To register a used boat, you will require:
A filled Vessel or Boat Application (Form PWD 143).
The verification of Vessel or Outboard Motor Serial Number (Form PWD 504).
A boat bill of sale.
An Affidavit of Fact (Form PWD 314).
Payment for the boat registration fee.
Boat Registration Fees
Boat registration fees are charged based on the length of your boat. The registration fee charges are as follows:
16 ft: $32.
Livery boat less than 16 ft: $32.
16 ft to 26 ft: $53.
26 ft to 40 ft: $110.
40 ft or more: $150.
Conclusion
Many repossessed boats for sale are available at a fraction of the cost of similar brand new and pre-owned options. Some buyers, however, make the mistake of not registering their salvage boats due to the costs involved, which puts them at odds with the law, leading to legal hassles and financial penalties. If you are looking to buy repossessed boats for sale, we are here to help. AutoBidMaster.com has a wide range of repossessed boats for sale to suit every need and budget. To learn more about our bidding process or the salvage boats for sale listed with us, simply call +1 (503) 298-4300, Monday – Friday (7am – 5pm PDT).
Latest posts by AutoBidMaster Staff Writer
(see all)