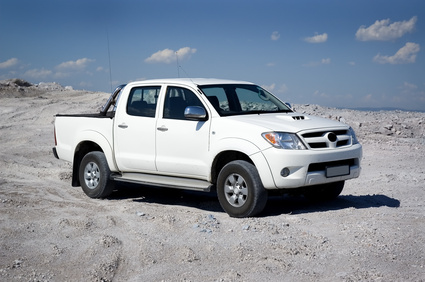 The price of purchasing a new pickup truck can be very high. In this economic climate, it might be difficult to afford a new truck that meets one's needs. One good alternative is to purchase a used pickup truck. Some used pickup trucks function the same as new vehicles. However, used pickup trucks are comparatively cheap and boast very flexible prices.
One can purchase used pickup trucks through numerous dealers. One can visit auction yards onsite or search for used pickup trucks online. Regardless of your choice, you can purchase reliable pickup trucks, such as Ford or Chevrolet makes. Reputable salvage yards typically stock various makes and models of pickup trucks. Such variety ensures that one can find and purchase the truck that best meets one's needs.
It is important to select the pickup truck that meets one's requirements before making a purchase. This is particularly applicable when purchasing trucks online, where it might be impossible to inspect the vehicle. Thorough research will ensure that one purchases the proper used vehicle. In addition, one can also search for used pickup trucks locally so that on-site inspections can be performed.
Most dealers and car auction sites have professionals that can answer any questions regarding a used pickup truck's history and functionality. Nonetheless, it is advisable to inspect the vehicle with a qualified mechanic. Such inspections can identify any needed replacement parts for the used pickup truck. In order to choose a pickup truck that meets one's intended use, utilizing the help of professionals offers one added confidence.
Examining the vehicle's history report is also vital. Before making any purchase, one needs to acquire all the documents associated with the used pickup truck of interest. The registration is also very important; ensure that all documents are genuine. Additionally, one should thoroughly inspect the pickup truck's engine before purchase. This inspection verifies functionality and minimizes costly repairs. While the exterior of the truck is important, other mechanical factors like the engine are more fundamental to the truck's functioning.
As noted above, purchasing a new pickup truck is an expensive investment. When purchasing a new car online, one might also have to pay expensive shipping costs. The best alternative is purchasing a used pickup truck through an online auction, such as those facilitated by Autobidmaster.com. Company offers reasonably priced salvage pickup trucks that are often in near new condition.
Autobidmaster is advantageous because the site brokers used trucks from Copart Auto Auction. In addition to trucks, the site also offers a wide range of other vehicles. When searching for a used pickup truck, company offers the buyer a plethora of options. Company also has affordable shipping rates for purchased vehicles. Finally, one might purchase a whole used pickup truck and use the like new vehicle for parts.In this way, mechanics and body shops have a constant supply of high demand parts for their customers. In addition, online sites save one the time and energy required to personally visit numerous salvage yards to locate the desired vehicle.
Need of a new ride? Here at Autobidmaster, you can find the perfect salvage vehicle! Click the blog header to view your options!
Latest posts by AutoBidMaster Staff Writer
(see all)