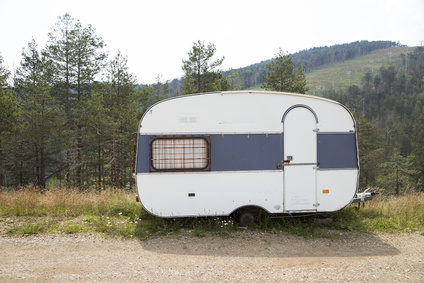 Trailers, such as horse trailers and flatbed trailers, can be expensive to repair. For one, these trailers are heavy-duty vehicles, which use different technology and specific standards. In addition, these trailer vehicles require higher performance levels than other vehicles because they are designed to carry heavy loads over longer distances. This article discusses the most economical way to obtain used spare parts for one's trailer.
First, one needs to find a reputable used or salvage vehicle dealer. One such broker is autobidmaster.com, which operates online and facilitates the purchase of entire salvage or used trailers. Although one can find numerous spare parts on the site, AutoBidMaster does not sell these parts individually. Instead, the company brokers whole salvage vehicles, like horse trailers.
Often, one can find salvage trailers that are in like-new condition. These trailers can be purchased and then used for their parts, which ensures that body shops and mechanics have a constant supply of used trailer parts in stock. Autobidmaster also eliminates the time and energy needed to personally visit numerous salvage yards. The online broker has an extensive, national database, allowing one to locate the appropriate trailer quickly and easily. Thus, such online sites have numerous advantages.
As noted above, one should remember that AutoBidMaster does not sell replacement salvage parts individually. Thus, this broker is best suited for garages, which need numerous spare parts. For instance, a mechanic might purchase a horse trailer facilitated by Autobidmaster. These trailers can often be found in like-new condition, which ensures that their parts are in good working order as well. Then, a mechanic can use the workable used parts in customer repairs, ensuring that clients receive quality parts for a fraction of the price of new parts.
One advantage of using used spare parts is that it is an economical alternative to new parts. When the used spare part is purchased, the customer saves money when compared to the price of a similar new part that functions the same. Furthermore, if one uses a spare part specifically designed for the trailer's make and model, one has assurance that the vehicle will function properly.
When body shops or a mechanic purchase salvage and used vehicles from Autobidmaster, the order will be shipped quickly and affordable. In fact, a mechanic can have the salvage trailer delivered directly to the body shop. Because company also arranges shipping, the buyer saves additional time and energy.
Some people have the misconception that Autobidmaster is an auction site. However, this is not the case. Instead, the company only facilitates auctions and purchases held by Copart Auto Auctions. Regardless, company enables potential buyers to bid on used and salvage vehicles, obtaining the cars for the lowest possible price. Using Autobidmaster has numerous advantages. In addition to the site facilitating salvage trailer purchases, the site arranges vehicle shipping, offers an economical alternative to buying new cars or spare parts individually, and ensures that dealerships have a constant supply of vehicle parts in stock.
Via Autobidmaster, you can find the right trailer for your needs. Just click the blog header now to search the site's expansive database!
Latest posts by AutoBidMaster Staff Writer
(see all)