As you might already know, cars available at online auto auctions have various types of damage, ranging from after-accident to flood-related defects. In this article, we'd like to reveal some essential details about the last category that includes storm or hurricane-damaged vehicles. Such salvage cars became very popular in the United States. Unfortunately, this country faces severe weather quite often. It causes an increase in the number of storm or hurricane-damaged automobiles on the used automotive market, including online car auctions.
At the same time, salvage vehicles with flood damage can be a great solution for a motorist. Moreover, winter is the best time to buy them since prices usually drop on the used car market. Also, flood vehicles have already reached the auction yards in the winter after the summer-fall hurricane season has ended in North America. It means that they are available now, and you have many options to choose from.
To keep its readers informed, AutoBidMaster is happy to provide you with valuable details concerning the subject covered in this article.
Features of the Flood Vehicles Presented at AutoBidMaster Auctions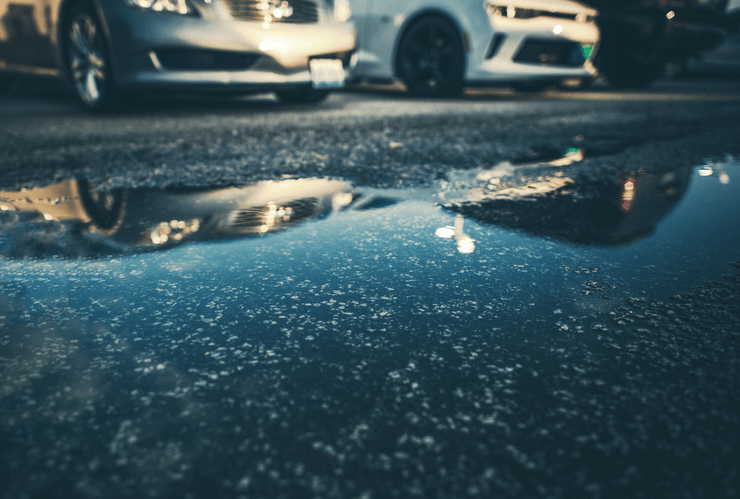 If you're looking for a vehicle in perfect condition from the United States, flood-damaged cars are a good option to consider. Making well-conditioned used vehicles more accessible, we at AutoBidMaster are happy to offer you not only storm or hurricane-damaged automobiles but also personal watercrafts, RVs, ATVs, and many other auction lots you can bid on. However, it's important to know some features of how we at AutoBidMaster provide flood-affected vehicles to our clients with the most benefits.
When you run through the AutoBidMaster's online auction category that includes water-damaged and after-storm vehicles, you may notice most of them have a perfect car body condition due to a specific type of experienced defect. The key point about flood-damaged vehicles is to pay close attention to the technical state of the engine and fuel system because water may have entered them. Car electrics are also extremely vulnerable to water. That's why we at AutoBidMaster always highly recommend checking the vehicle's condition carefully before bidding.
When dealing with the flood vehicle auction category on our platform, attentive bidders can notice that a significant portion of the available storm or hurricane-damaged cars are listed as "Enhanced Vehicles" right in the "Auction Highlights" lot details section. It means that some improvement services, including washing, vacuuming, protective covering, or other procedures aimed at pre-sale preparation could have been conducted with such automobiles.
Flood-Damaged Insured Cars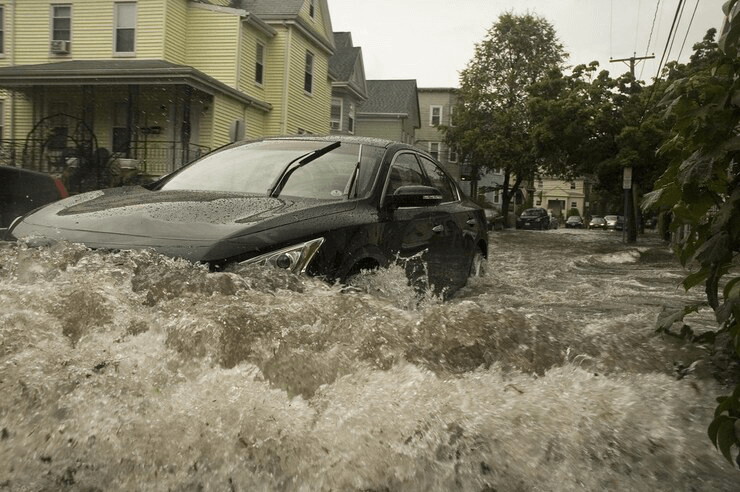 Car insurance availability is an important point to consider when it comes to choosing storm or hurricane-damaged vehicles. Often, insurance companies classify flood-affected automobiles as a total loss. Thus, such vehicles are prohibited from being driven on the road. At the same time, retailers trade them at extremely low prices. If a motorist is ready for car repair or restorations, they can get a good-conditioned vehicle that wouldn't cost an arm and a leg.
Frequently, car auctions and used vehicle dealers receive automobiles for their inventories from insurance companies. It relates to the flood-affected ones too. Insurers are simply trying to move them. Such automobiles appear at the insurance auto auctions. As a result, a previous car owner receives compensation from an insurance company, and flood-damaged vehicles go to other hands for repair or spare parts.
By the way, you can also find storm-damaged insured vehicles at the AutoBidMaster online auctions. It's necessary to use a special "Insurance" filter near the search bar in the salvage cars with the flood damage auction category.
Wrap Up
Flood-damaged vehicles form a significant part of online car auction inventories. It relates to what AutoBidMaster offers too. Furthermore, there is a wide choice of flood-damaged vehicles available at the online car auctions, so you can find great units for personal usage, resale, or spare parts.
If you are interested in getting storm or hurricane-damaged repairable vehicles, AutoBidMaster kindly encourages you to take part in online car auctions and bid on salvage cars with flood damage for sale. Firstly, register on our platform, upload a copy of your government-issued ID or passport, place a security deposit, and then you're ready to have fun! Don't be shy about contacting us online if you have any questions or concerns. You can also call us at: +1 (503) 298-4300 (4:00 AM–4:00 PM PST, weekdays).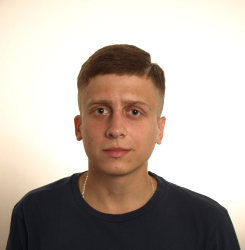 Latest posts by Vitalii Movchan
(see all)