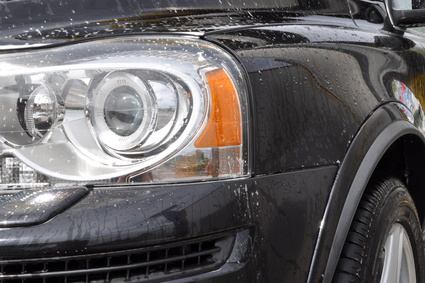 Salvage Volvos are an alternative for people who find it difficult to afford a brand new Volvo vehicle. In reality, a brand new Volvo is costly. Because the price of a new Volvo is steep, many buyers seek feasible alternatives. Therefore, the best way to proceed is to choose salvage vehicles. Salvage vehicle purchases are a cheaper way of acquiring a new Volvo that is still in good condition.
One of the best places where you can buy a salvage Volvo is through online auto auction sites. This method is very convenient and fast. Moreover, online sites allow buyers to view numerous options simultaneously. Nonetheless, purchasing a salvage Volvo online requires careful attention. For one, there are some sites that may not be genuine. Therefore, you risk purchasing a salvage car that is not in good condition. Even more drastically, some sites might illegally sell vehicles, such as stolen cars. Objectively and carefully, you can still find reliable and genuine sites that offer only original salvage Volvos.
As usual, it is vital to conduct a thorough inspection of the salvage Volvo you want to purchase. The performance of the car should be a determining purchasing factor. For example, a mechanical inspection is important and will ensure that you purchase a car that has a good engine. It is important to place more attention on the mechanics than the exterior of the vehicle. The exterior appearance should not be a determining factor. If you are looking for attractive salvage Volvos, the functionality of the engine is more important than any exterior damage. Pay careful attention to the engine of the car.
The history of the car is also paramount. Ensure that you enquire about the history of the salvage Volvo you want to purchase from reputable agents. If need be, conduct a background search in order to establish if the car has been involved in any illegal activities.
When purchasing a salvage Volvo, you can find vehicles that do not have major damages. In this way, you reduce the cost of refurbishing and repairing the salvage Volvo. In addition, online agents and representatives are important. Most of the salvage auction sites have such experts on hand. These agents can provide you with the vehicle's history and current condition, which will make it easy to evaluate the functionality of the car. However, many buyers still opt for their own personal mechanic to inspect the vehicle.
You may also want to purchase used parts for the salvage Volvo. However, new parts are expensive. Many mechanics might purchase salvage parts. At Autobidmaster.com, you can locate any needed part. However, the company does not sell parts individually. Instead, the site brokers the sale of whole salvage vehicles. In this way, mechanics have a steady supply of needed parts for their company. This option not only saves money, but also time. There are many uses for a salvage Volvo. If you do not intend to repair the car, you can dismantle the vehicle and use it for its parts. Moreover, Autobidmaster eliminates the need to physically visit salvage yards.
Follow the blog header and find out how simple purchases through AutoBidMaster can be!
Latest posts by AutoBidMaster Staff Writer
(see all)