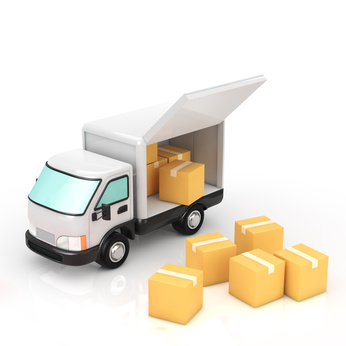 Medium duty trucks have numerous, practical uses. These vehicles are used in transportation, carrying goods across the country. Because of their more compact size, many people prefer such trucks over heavy duty trucks. Although they are smaller, medium duty trucks can carry large cargo. Ambulances and delivery trucks are also considered medium duty vehicles. However, the cost of such vehicles is relatively expensive. Because of their specialized features, these trucks are costly when purchased new. However, opting to purchase salvage vehicles greatly reduces the price.
Purchasing trucks with salvage titles requires diligence, patience, and know-how. Sometimes, even the low cost of these salvage vehicles does not justify a purchase. For instance, the engine should be in good working order. In addition, the cost of repairing the salvage medium duty truck should not outweigh the cost of a new vehicle.
For instance, if the truck has serious internal damage, then the vehicle is probably not worth purchasing. However, you can find salvage medium duty trucks with key safety features that are still in near new condition. In many cases, salvage vehicles do not have such safety features. These features depend on how any needed repairs are conducted.
Many safety features such as seat-belts and air bags are neglected during the repair. Without safety features, a medium duty truck, or any other salvage vehicle, cannot be legally driven. To start, you can have a qualified mechanic conduct a proper diagnosis of the safety features. In this way, you will ensure that the airbag system and other critical safety features are working properly.
In the event of an accident, seat-belt fit and functionality are paramount. This safety feature is meant to lock the belt in the right position if the truck has a collision. If seatbelts were not properly fitted during the repairs, then the vehicle is not safe to use. To ensure proper functioning of safety and other features, you should purchase a salvage vehicle and make any necessary evaluations and subsequent repairs. For medium duty trucks, you should also estimate the cost of any needed repairs.
For these vehicles, the break system is critical. Before any vehicle is road-ready, the break system should perform flawlessly. Many buyers who purchase salvage medium duty trucks also purchase brake accessories such as the caliper. For added safety, it is important to replace the calipers of your truck with modern brake pads. In salvage yards and on online auction sites, you can easily find quality brake calipers and pads. At Autobidmaster.com, for example, you can find disc brakes for the front wheels easily. Note that the site specializes in facilitating entire salvage vehicle purchases and does not sell these parts alone.
Purchasing a salvage vehicle is an investment. However, via Autobidmaster, such purchases are advantageous. For one, the broker facilitates your purchase and ensures that vehicles, like medium duty trucks, are shipped to your desired destination within a short time. This saves mechanics time and effort, and ensures that their garage has a steady supply of needed replacement parts in stock.
Invest in a medium duty truck for your business today! Just click the blog header and see how Autobidmaster.com can help!
Latest posts by AutoBidMaster Staff Writer
(see all)