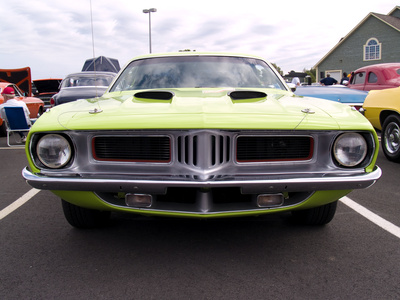 Plymouth exists as one of the best, discontinued brands because of its elegant features. There are different Plymouth models such as the Plymouth Breeze, Valiant, or the Plymouth Savoy.
Most of these models are midsize family vehicles with a large cabin that can carry more passengers. They are classy models that come with sufficient torque for maximum speed and performance. Plymouth cars are also known for their quick acceleration, offering a great driving experience. These, among other features, make the Plymouth marque a great choice for your next vehicle.
Sometimes, buying a lightly used Plymouth might be too expensive for some. According to the latest trends, most buyers are opting for salvage Plymouth cars as an alternative. Buying a salvage vehicle doesn't mean that you will sacrifice the wonderful features of Plymouth cars. There are many, like-new salvage vehicles that require minimal repairs.
There are numerous resources available online when you want to purchase a salvage Plymouth. For both new, used, and salvage cars, the best source for vehicle purchases is via the Internet. Online, you can compare Plymouth models and learn about their specifications. Technical details such as weight, dimensions, and horsepower are easily accessible if you select a good website. Equally important, you can also read customer reviews online. In this way, you can find the ideal salvage Plymouth car.
When purchasing a salvage Plymouth, you should also consider spare parts that will enhance the performance of the car. Most online auto auction bidders also purchase spark plugs. This performance part affects fuel consumption and gas mileage. Spark plugs support the internal combustion of the engine. Without a good spark plug, a car will not have proper ignition or air fuel combination. The spark plug is usually fitted at the cylinder head of the engine.
Through autobidmaster.com, you can easily find spark plugs and other needed parts. However, you cannot buy these parts individually. Undeniably, salvage cars are the ideal source for used spare parts. You can purchase entire salvaged vehicles from AutoBidMaster in auto auctions via Copart Auto Auctions. Such purchases save you time as well as money. The company is the ideal broker to help you find and purchase quality salvage vehicles.
Bid on your dream salvage vehicle today by following the blog header!
Latest posts by AutoBidMaster Staff Writer
(see all)