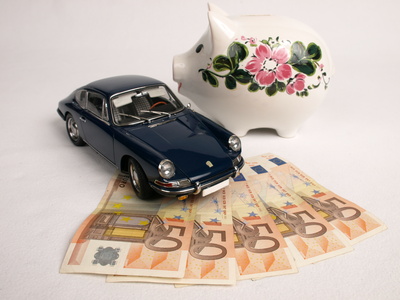 Do you know which car was auctioned at a staggering price of $30 million in July of 2013? Well… if you like to stay updated with the auto industry news, you would probably know that it was a 1954 Mercedes-Benz! This auction sale surpassed the 2011 auction record in which, a 957 Ferrari Testa Rossa Prototype was auctioned off for $16.4 million.
The used auto market is a buzz with talks of auctions of vehicles of all makes and brands. After all, auctions have been around for centuries! However, the latest trend is that of online auto auctions. E-commerce has changed the way people shop, and cars are no exception. Instead of talking to a local dealer or checking the classifieds in the dailies, people are going online to look for an affordable vehicle of their choice. It is convenient, safe and easy!
When I decided to purchase Salvage BMW at an online auction, there were people who thought I had gone nuts! However, I went ahead and registered on an auction website. I looked up the site for BMW cars and set my eyes on a 2003 BMW 325i 2.5L 6-cyl., listed on the site. After placing a security deposit, I was eligible to bid online.
Before placing the bid, I did some research and used the Vehicle Identification Number (VIN) to gather more information about the car. Using the VIN as well as CARFAX reports, I figured that the car would be good with some minor to moderate repairs. Since the auction yard was in my city, I simply drove to the location and had a look at the car. However, many websites offer to inspect the vehicle on the bidder's behalf for a fee, if they cannot travel all the way.
My 2003 BMW 325i 2.5L 6-cyl. was listed in the repossessed vehicles category. At $8,500, it looked like a great deal! Well, I placed my bid and won the preliminary auction, being the highest online bidder. The website secured the win for me at a live auction and I received an email with all of the details and payment instructions.
Well, with the least hassles through completely online transactions, my BMW was shipped to me with the auction company's assistance. My online auction experience has been simply amazing. I keep telling my friends and folks about the sheer ease, convenience and smartness of buying a car online!
Latest posts by AutoBidMaster Staff Writer
(see all)