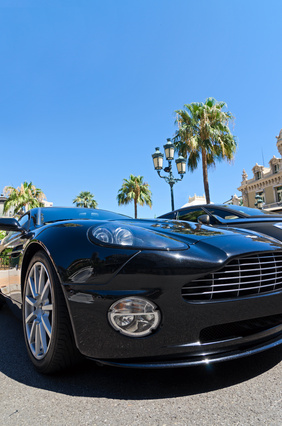 Did you know that a 1963 Ferrari 250 GTO, with a price tag of $52 million, is one of the most expensive cars ever sold? This was one of the 39 250 GTOs that were produced by the Ferrari factory! Every one of these hand-built cars carries a sense of uniqueness; so it's no surprise that just one of them sells for millions of dollars.
When it comes to a Ferrari, almost every car enthusiast would love to own one! Driving a car by the brand is a matter of great pride for most people! The Ferrari cars are a perfect mix of style, power and class. In case you have always wanted to own one, you may not be too far away from your dream!
Have you considered buying a used Ferrari? You probably have; with a harsh economy, the sparkle of a new car is no longer easy to afford! In any case, even some of the most expensive cars lose much of their value (as much as 20%) in the first 2-3 years after purchase. Why not look for a pre-owned vehicle that can serve your purpose well and not pinch your pocket at the same time?
When I suggested to my dad to buy his car online, he thought that I had overdone it with my internet addiction! However, once he took interest, he realized that there are in fact amazing vehicles available online. On a Sunday afternoon, we searched for a good online auto auction site and registered so he could take part in the next auction. Next, we started looking for a car by his favorite brand, of course, a Ferrari! Now, after placing a security deposit, we were good to start bidding. From the huge inventory of cars listed on the website, he finally selected a 2009 Ferrari 599 GTB. The clear images of the black beauty did show some superficial damage on the right rear side, but nothing too bad. Further, the Vehicle Identification Number (VIN) indicated that the car was damaged by flood. We even asked for the vehicle to be inspected on our behalf, and the inspection report did not indicate any massive damage.
Well, after some research, we realized that it is actually a smart move to buy a used Ferrari rather than a new one. The estimated market value of the car we choose was a whopping $240,000! The $18,000 that dad shelled out was the best bargain out there! Not only did he bid on and win a 2009 Ferrari, but he got it at a fraction of the price of a new one!
We simply placed our bid and were lucky to be the highest online bidders for that particular car. Our bid was taken to a live auction by a representative of the auction website where he represented us. As we waited for the live auction results, we were pleasantly surprised to receive an email telling us that we had won the bid! The email also listed the payment instructions and other details. We decided to take the help from the auction website to get the vehicle shipped to us.
The whole process was so fast, easy and thrilling that even dad loved it! The best part is that now dad drives a car that he has always dreamed of owning. It did take a lot of restoration to get it back on the road, but it was all worth every effort in the end.
Latest posts by AutoBidMaster Staff Writer
(see all)