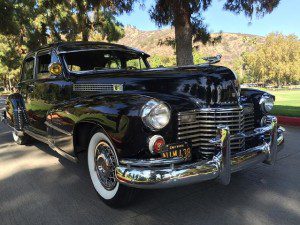 At your local car dealership, most people buying cars are probably buying with the same goal in mind: transportation. The beautiful and unique thing about salvage auto auctions is that people buy auction vehicles for a countless variety of reasons. Here are just seven of our favorites:
Buy yourself a car. Ok, maybe this one isn't entirely unexpected, but far too many people overlook this cost-effective way to secure personal transportation.
Buy it and fix it up as a gift for someone you care about. A car is an amazing gift to receive, and even better if the purchaser didn't go bankrupt trying to buy it. Bonus points for any work that you put in, as everyone loves a gift that comes with a personal touch.
Use it to teach the next generation. Knowing how to work on cars is an incredibly valuable skill. Not only can you do repairs yourself for a much lower cost than going to a shop, but it also helps to detect when a mechanic may be overcharging you for a repair that you aren't confident in doing yourself or don't have the tools for. Plus, there is just something that feels so good about wiping grease off your hands while you admire your own job well done. Give that gift to the next generation and it will be with them for a lifetime (or at least a lot longer than the latest Disney merchandise!)
Start a business. Buy a car for a fraction of the cost, perform some repairs and clean it up, and sell it for a profit. $$$
Not into making repairs? Sell scrap metal. Have you ever wondered how the stripped or completely burnt vehicles sometimes get higher final bids than some really nice cars that have been in collisions? Those high bidders are often making a profit by selling the metal. Seats that have been removed or burnt mean that you don't have to deal with the upholstery. A missing steering wheel is one less piece of plastic that you need to remove. Just take that heap and sell it for a profit!
Keep the car available for parts. Let's be honest – waiting for parts to arrive is like waiting for a pie to cool. Stash a salvage model with the same features, and just hop into it whenever you need a replacement part.
Make a Porsche graveyard, like this guy Technically, this developed out of him doing #6, but you could do it just because it would make a lovely garden. You could even go the route of turning the old cars into flowerbeds.
Latest posts by AutoBidMaster Staff Writer
(see all)