Power, Performance, and Prestige – are the three P's that make the Ford Mustang one of the most searched options, in auctions offering salvage cars for sale. First produced in 1962, as a concept car named "Ford Mustang I", the mean machine is now into its sixth generation, with the 2016 GT350, with its merciless looks, presenting an incredible amalgamation of design, technology and performance. The earlier models, however, are no less charming and powerful, especially the 2014 Mustang that you may also find in our listing of salvage cars for sale.
On that note, let's take a look at five attributes that make the 2014 Mustang a dream possession for every adrenaline junkie.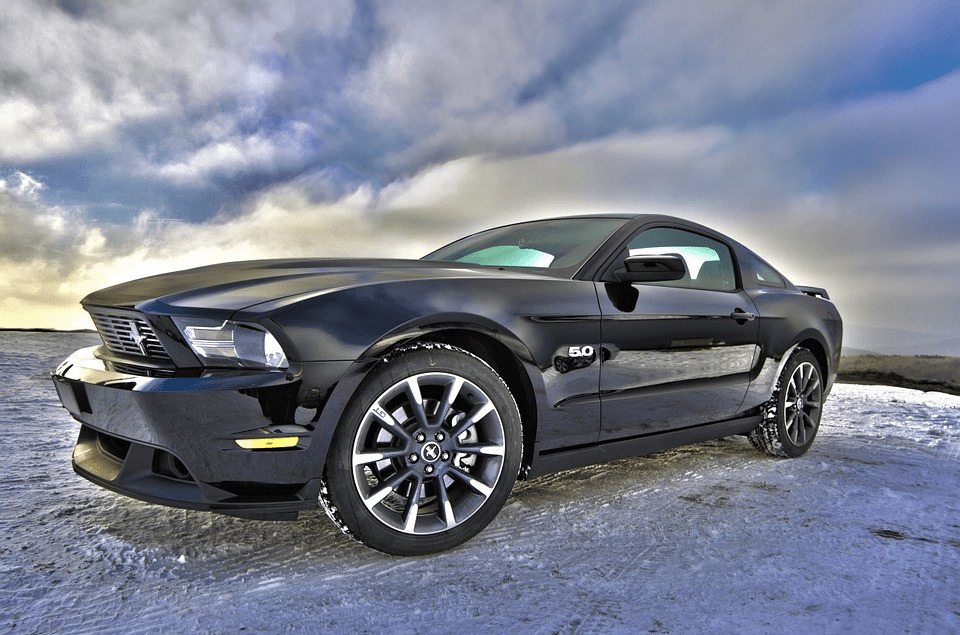 1. To-Die-For Looks
Ford, over the years, has been been remarkably successful at reengineering and redesigning the Mustang and giving something new to the buyers, every time it rolled out a new model. Though the 2015 model may look sharper or more muscular; one aspect that makes the 2014 Mustang different is its untainted sports look, especially the lights, inherited from the predecessor. Overall, the car's sensibly balanced design and exterior styling make it instantly recognizable, and to a certain extent, even intimidating!
2. Gut-busting Power
The 2014, like any other Mustang, is definitely not for the faint hearted. Thanks to massive 5-litre power-trail and dreamlike transmission, the top variant of the 2014 Ford Mustang is capable of reaching 60 mph in 4.7 to 4.8 seconds – a take-off speed much more than some of the closest rivals such as the Camaro. The V8 and V6 engines propelling the various 2014 Mustang variants are the same ones that powered this legendary car's next generation that was introduced in 2015, albeit with some minor performance differences.
3. Seamless Maneuverability
Not many cars come close to challenging the Mustang, when it comes to cutting through sharp corners, at high speeds, which is a surprise given the fact that it is one of the most lightweight vehicles in its segment. In comparison to some of the high-end sports cars out there, the 2014 Mustang offers a much more stable driving experience, which makes it one of the most beloved sports cars ever made. The steering effort comes in three levels – Standard, Comfort, and Sport. If, however, you are looking for even greater performance, go for the 2014 Mustang Coupe.
4. Ample Boot Space
The 2014 Mustang defies the notion that big boys don't carry luggage, as the designers at Ford have given ample consideration to boot space. Though it may not be a precondition for most potential buyers, it is certainly one of the reasons many people choose the 2014 Mustang variants over other similar options. The 2014 Mustang, with a boot space of 13.4 cubic feet, can not only take you to your destinations without any fatigue, but also ensures you are able to carry your world with you, no matter where you go. Now, that's some solace for the wanderlust.
5. Great Resale Value
If machines could be immortal, we all would have at least one Mustang – such is the legacy of this muscle car. The 2014 models, in particular, are always among the most demanded of all Mustangs, for their various distinctions from their successors and predecessors. In fact, if you are lucky enough to find a 2014 Mustang in salvage cars for sale, in restorable condition, it would not be too sensible to waste any time in calling dibs. However, before you agree to a deal, always factor in the repair costs after consulting a reliable service professional.
Summing Up
Though there are many more reasons to prove that the 2014 Mustang is a gem of an investment that offers unexceptional returns through its feel behind the wheels, and resale value; if we try to cover them all, the conversation will probably go on forever. As far as affordability is concerned, platforms such as AutoBidMaster give you an opportunity to buy these mean machines at throwaway prices. Several bank repo and other cars, including the 2014 Mustang are often go under the hammer in our online car auctions. While a few are good to go with a minimal repair, many don't require any. To check out the 2014 Mustang models currently listed with us, simply click here.
Latest posts by AutoBidMaster Staff Writer
(see all)