Embarking on road trips not only provides you a break from the mundane life, it also gives you an opportunity to bond with your loved ones. So, what's the first thing you need to do while planning a trip? Buy a car, of course! If you don't own one, you can opt for affordable damaged cars for sale. Road trips can be strenuous for your car – long drives, rough terrains, and difficult driving conditions can push the vehicle to its limits. It is, therefore, advisable that you prepare your car well in advance to avoid breakdowns, engine failures, and other hassles. To help, the blog provides some simple yet useful tips to prep your ride for different conditions. Take a look.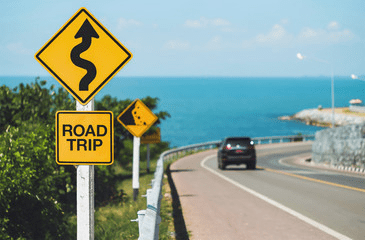 1. Rendezvous With a Beach
A trip to the nearest beach won't stress your vehicle's engine or impact the mileage due to the even terrain and warm coastal temperatures. You should, however, not forget that the salty air can damage the car's body. You can follow the below steps to avoid this issue.
Prolonged exposure to sunlight and salty air can dampen the car's luster. To address this issue make it a point to wash and apply a protective coating to the car's body at least a couple of days before you leave for the trip
Clean the underside of the hood to ensure there's no salt and grime build-up left. Remember, beach salt sticks to the vehicle and can cause significant damage to the electrical components, fuel and brake lines if the vehicle already has grime build up.
Use a UV protectant to clean the car's interiors and avoid any damage to vinyl and plastic components due to exposure to sunlight
Ensure correct tire pressure, inflate if required and coat them with a UV blocking gloss to maintain the vehicle's performance
2. Off-road (Mountain Motoring) Trip
Mountain/off-road trips can push your vehicle to their performance limits. Below are some tips to help you ensure vehicle readiness while conquering insurmountable summits and wade through uneven terrains.
Check and replace faded brake pads to ensure you're in proper control as you ascend and descend the hill
Avail professional services to check the fuel engine, transmission, and final drive and ensure everything is in accordance with the owner manual. Use synthetic fuel if the vehicle needs a service to ensure standard engine performance and fuel economy under variable conditions
Inspect and replace wiper blades if required to protect them against incessant and sudden rainfalls
Check battery charge and account for corrosion as the engine temperature rises by a considerable margin while descending and can damage the batteries
3. Drive Through the Heart of a Desert
If you're one of the many Americans, who harbor the ambition to drive through the US Route 50(a good part of which consists of desert valleys) or any other desert highway make sure you follow the below tips to tune your car to meet the challenges you can face on the way.
Flush out the old coolant and replace it with fresh gas to ensure proper cooling in hot and humid conditions
Inspect and replace cracked serpentine belts to ensure the vehicle's vital performance systems such as alternator, power steering pump, and air conditioning function effectively
Ask an expert mechanic to test the vehicle's HVAC system to avoid risks and inconveniences of driving through the desert without an air conditioner
Ensure proper tire pressure as prolonged exposure to excessive heat can damage under inflated tires
4. Trip Through the City Roads
Crowded roads, frequent accelerations and decelerations, and tight corners can prove stressful for your vehicle. To ensure a smooth trip through the city roads make sure you abide by the below guidelines.
Replace regular oil with a synthetic variant as they offer enhanced protection against damage caused due to stressful driving conditions
Replace clogged air filters to avoid breakdowns
Inspect and replace worn suspensions to ensure a smooth, bump-free ride
Ask your mechanic to clean the intake valve and combustion chamber deposit; a result of frequent accelerations and decelerations
Happy Exploring!
You can follow the above tips to ensure a smooth drive irrespective of the terrain you choose. Additionally, if you opt for a salvage car, make sure you buy it through a reputable salvage auctioneer such as AutoBidMaster. We offer a wide range of vehicles and can help you meet your on-road as well as off-road driving ambitions. Call us today and let us introduce you to the utilitarian world of salvage cars.
Latest posts by AutoBidMaster Staff Writer
(see all)