At the end of the day, we're all here for a very specific thing: budget cars for sale. Doesn't matter if you're trying to find your next daily driver, a project, or something to destroy for your whatever your local iteration of the Gambler 500 is, we've got options for you. Today's blog post is a no-frills, no-nonsense look at some of the least expensive cars for sale under $5k that (ostensibly) run, or are pretty dang close to it. Check it out.
2004 Nissan Titan XE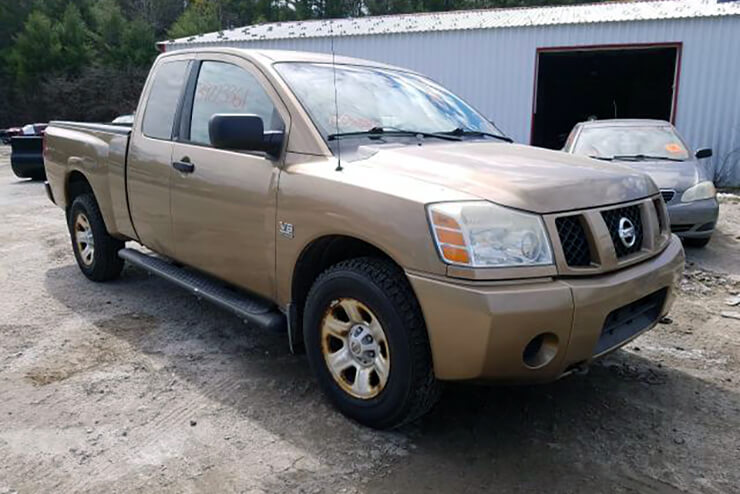 You're looking for a pickup truck on a *serious* budget? Good news! This 2004 Nissan Titan XE is the 5.6 V8 variant, which means that it pushes out 305 horsepower and 379 lb-ft of torque. And it's got 4wd. Is it a pretty truck? Eh, not so much. Is it a truck that's got a buy it now price of $1,850 that's been marked run & drive by the yard? You betcha. Clean title, too. How 'bout that.
2006 Honda Element LX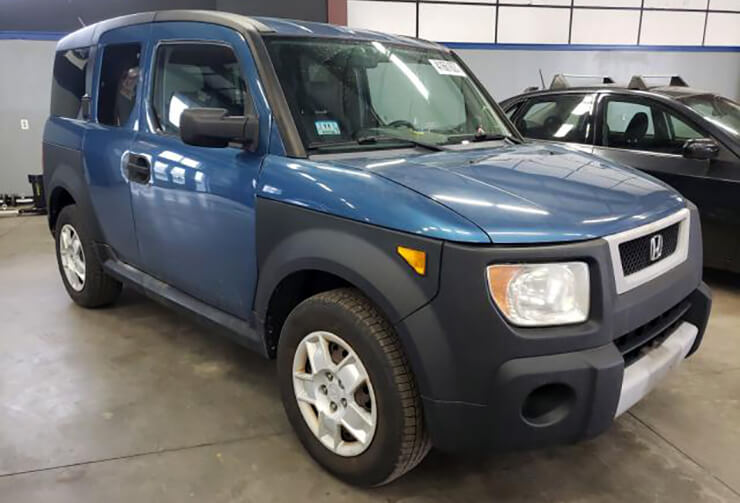 If you're looking for no-nonsense, no-frills, somethin' with a bit of room, here you go. The 2006 Honda Element LX has a 2.4 four cylinder engine, the same as in the Accord, pushing out a modest 156 horsepower. What's especially no-nonsense about this car is the very simple fact that it's a Honda: this Element has over 200,000 miles on it, and with some proper care, you could probably double that number. If you're lookin' for a cheapy SUV box-type thing, here you go. Buy it now for $2,000, problem solved. Looks like it's in pretty good shape for a fifteen year old car, anyhow.
2009 Nissan Murano S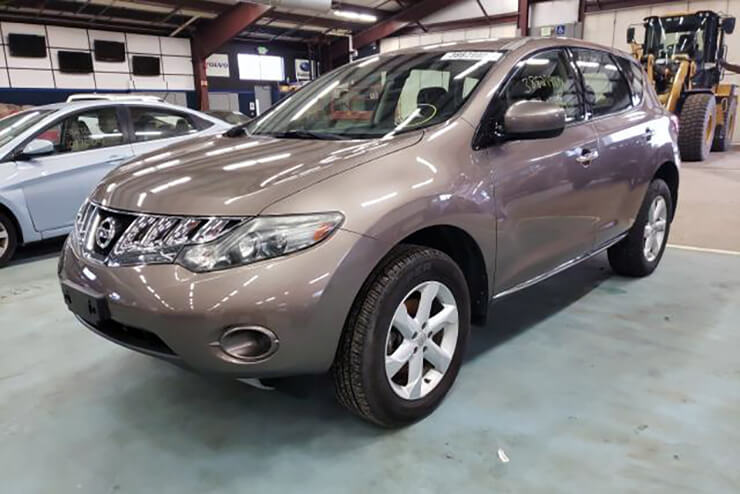 265 horsepower, 248 lb-ft of torque, and a very acceptable level of mediocrity for every other aspect: the 2009 Nissan Murano S is a relatively unremarkable SUV (and we mean that in the best way possible) that hits all the marks of a perfectly acceptable daily driver. This one in particular has a buy it now price of $3,600: not bad for a pretty shiny, seemingly well-kept 2009.
That being said: it's listed under Copart's "engine start" program. That means that when the vehicle arrived at the yard, the engine did in fact turn over, but the car didn't run and drive under its own power. We strongly recommend inspecting vehicles in person, either by yourself or through a third party, before placing bids to make sure you fully understand what's going on under the hood.
2009 Subaru Forester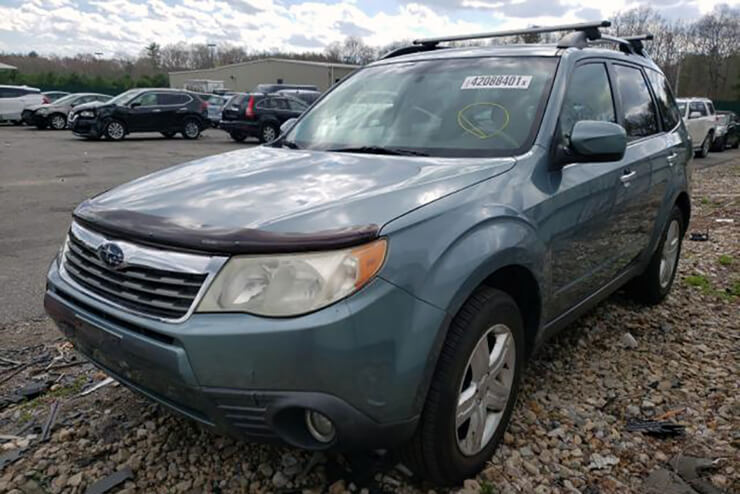 $2,400 for a 2009 Subaru Forester with a clean title? Uh, yes please. Look, 170 horsepower isn't a huuuuuge number, but it's nothing to scoff at when you've got an all-around excellent SUV that can handle pretty much anything you throw at it. The major kicker with the boxer engines were the head-gaskets, and if this one's still running at over 200k, it's either already been done or you'll need to do it soon. Run a VIN check to see if there's any indication that the job has already been handled, but either way, $2,400 is a total steal. By the way: Advanced and Premium members get free VIN checks. Just sayin'.
2013 Chevrolet Cruze LS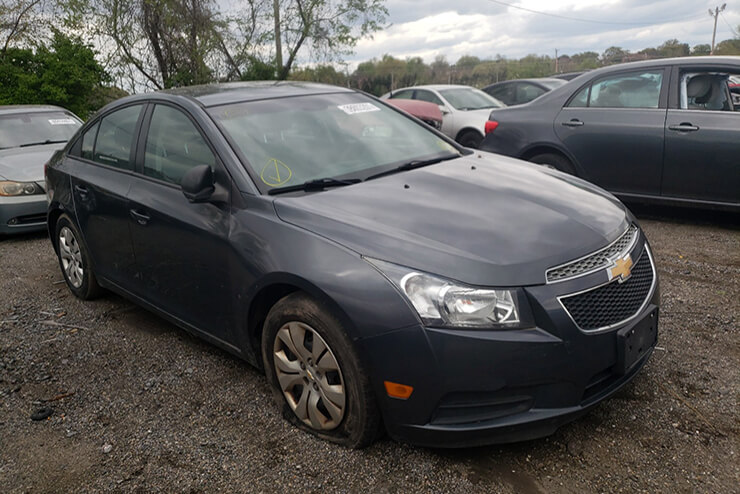 Last but definitely not least on the list is this 2013 Chevrolet Cruze LS for a throwaway price of $1,900. Out of all the cars for sale on this list, this is the newest, and almost the cheapest: only second to the Nissan Titan by 50 bucks. Sure, it's got a flat tire and the interior is a bit dirty, but holy smokes, it's nineteen hundred bucks. Can't really beat that. 138 horsepower, average-to-decent fuel economy, what else can you ask for. If you need a car: here's a car.
More cars for sale on AutoBidMaster
If none of those made you check your bank account to see if you could buy now, we've got plenty of other options. Use our vehicle finder to search by year, make, and model to find the perfect ride for you. If you've got any questions, contact us and we'll get back to you right away.
If you're looking to buy more than one vehicle or bid over $6,000, don't wait. Use the code EARTH21 to get 40% off your year-long AutoBidMaster membership for no bidding or buying limits, free VIN checks, discounted transaction fees, recommended bids, and way more. Until then, happy bidding!

Latest posts by AutoBidMaster Staff Writer
(see all)