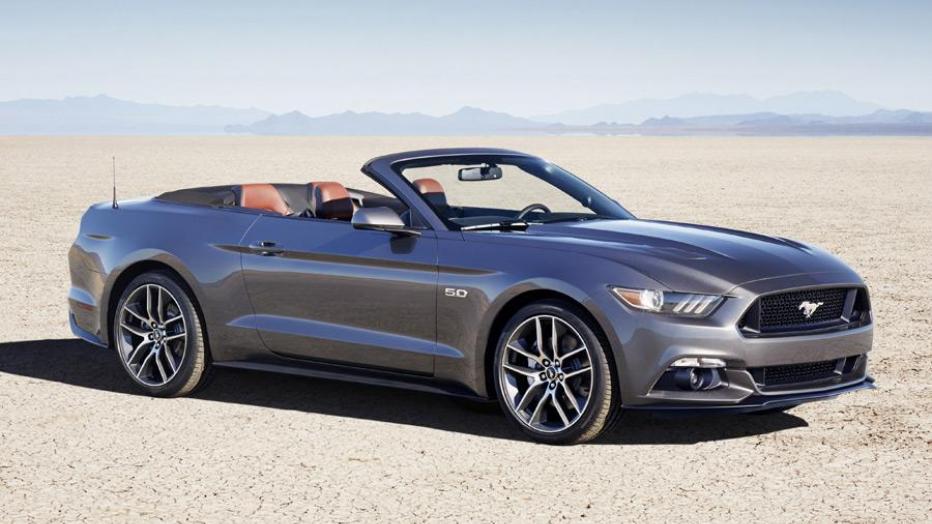 In recent years, one good thing that has happened for auto enthusiasts is the introduction of various sports cars at affordable prices; thanks to automakers engineering new technologies to produce sports cars that don't cost a fortune. Although some of the makes and models are available at low prices in showrooms, salvage car auctions present an even better opportunity to save and land your dream car. If you are looking to purchase a powerful machine without breaking the bank, we present four cool options available at online salvage auto auctions.
1. Mustang 2014 and 2015
Choose the 2.3L Ecoboost Fastback, the 3.7L V6 Convertible, or the 5.0L GT Fastback for a good buy. Every 2015 Mustang version has the power and styling to stop heartbeats and turn heads, although some people still prefer the Mustang 2014, which retains the sports car looks. Delivering mind blowing HPs between 310 and 500, all Mustang models, be it 2013, 2014, or 2015, are speedsters that car fanatics love to own and drive.
2. Subaru BRZ 2015 and 2016
Whether it is the 2015, or 2016 model, the Subaru BRZ carries the soul of a sports car. It is powered by a SUBARU BOXER engine, whose pistons move side by side to cancel each other's noise and help run the car in an efficient and smooth manner. Not to forget the 151-lb torque, and 100 hp per litre you get without any turbocharging. Simply put, it delivers the performance one would expect out of a great sports car.
3. Mazda MX-5 Miata 2016
There are many solid reasons top websites include this car amongst lists of 10 winning cars for 2016. It features great handling, sexy coupe looks, and unmatchable elegance. It is lightweight and takes on all the the sharp curves and turns thrown at it smoothly, which makes it one of the in-demand sports cars from 2016.
4. Chevrolet Camaro 2016
Awarded the 2016 Motor Car Trend of the Year Award, the Camaro 2016 models have a lot more to offer other than just the killer looks for which sports car lovers yearn. The Chevrolet 2016 models feature athletic but lighter bodies, as well as rich premium interiors, among other breathtaking features. The standard model comes with a 3.6L V-6 engine that produces 278-lb-ft of torque and 323 HP.
Conclusion
Owning a sports car always brings a supreme feeling and incredible fun to those who love engine power and sleek looks. Buying these speedsters from the showroom, however, is not always possible or necessary for some. Salvage car auctions can be of immense help as they offer choice and savings. In fact, thousands of US citizens purchase their dream cars from salvage car auctions held in various parts of the country throughout the year.
Latest posts by AutoBidMaster Staff Writer
(see all)