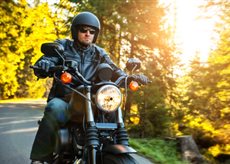 Although most people share a special bond with their first automobile, the feeling is much more intense for teenagers. Teenage is the period when people develop a wanderlust that often leads them to exploring uncharted territories. Though, for most people, owning a fully-customized chopper is the ultimate dream, some mid-range motorcycles also offer a blend of brute power and superb ride quality. This post lists three such mid-range motorcycles that frequently make it to motorcycle salvage auctions, and you too can get your hands on one these and many more options, at a fraction of their actual prices. Let's take a look at the picks.

1. Kawasaki Vulcan S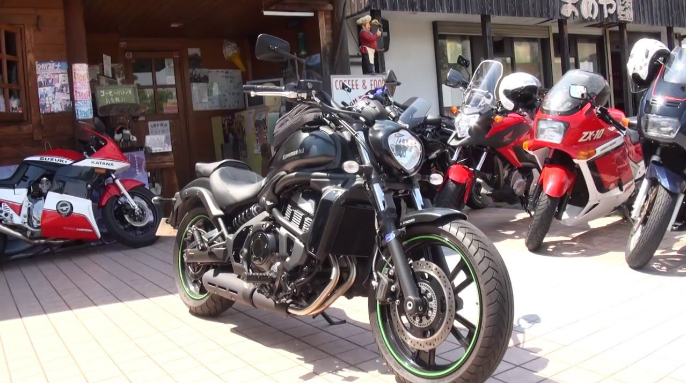 Kawasaki is known for designing bikes that fit the rider; be it a first-timer or an experienced rider. The all-new Kawasaki Vulcan S is no exception. Powered by a liquid-cooled 649cc, DOHC eight-valve motor with revised cam profiles, Vulcan S delivers remarkable low- and mid-range performance.
The light-shifting 6-speed gearbox and a 28 percent increase in flywheel mass also assist in ensuring a smooth ride. Even at 9,900 rev limit, the bike's crankshaft-driven counter-balancing mechanism ensures a sustainable degree of comfort.
Vulcan's diamond tubular frame has a single laydown KYB shock absorber that offers 3.2 inches of wheel travel, along with the 41mm conventional fork, which sticks out at 31 degrees of rake, offering 4.7 inches of stability-reinforcing trail.
The motorcycle has a single 300mm twin-piston/rotor Nissin front combo brakes that ensure solid control, while the rear anti-lock system keeps the rear tire in-line, especially when applying the brake while turning.
The bike comes with 17" x 4.5" (rear) and 18" x 3.5" (front) five-spoke cast wheels fitted with Dunlop Sportmax radials, which provide excellent cornering even on sharp curves.
2. Honda CBR500R
From ruling the racing circuits to making its presence felt on the city roads, Honda has made exceptional progress in designing super-cool bikes delivering a power-packed performance. The CBR500R takes inspiration in design from it's more muscular siblings, the CBR600RR and CBR1000RR Supersports.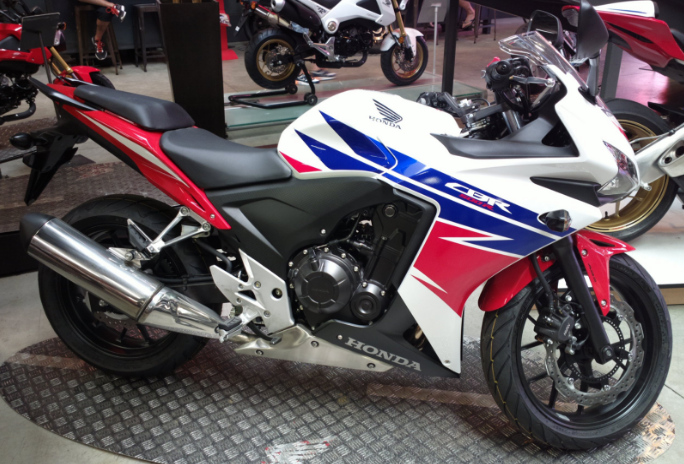 Laden with a new muffler providing improved mass centralization, a new adjustable brake lever, and a hinged fuel cap, the bike
has an improved gear-shift feel. Also, there's the superb twin-cylinder engine, with displacement rating of 471cc, and the twin disk brakes: the front one being a 320mm wave-style disc brake and the rear one being a 240mm disc providing superior stopping power to the bike.
The CBR500R features a full LCD screen digital console up-front and contains a speedometer, a tachometer, trip meter, a clock, odometer, real-time and average fuel consumption indicators. Several variables are monitored by the Programmed Fuel Injection (PGM-FI) of the CBR500R, ensuring the delivery of the correct fuel mixture.
Notably, its sophisticated 35mm steel-tube, the diamond-shaped mainframe has the Honda's Pro-Link® rear suspension, with adjustable nine-stage fork preload and newer shock settings, and this ensures you don't feel the bigger road bumps, at all.
3. Harley-Davidson Iron 883
Harley Davidson has been offering exceptionally engineered bikes with enthralling ride quality, and the Iron 883 just takes that feel a notch up.The mid-mount controls and drag bars and on the bike put the rider into a forward-leaning stance which suits perfectly for cornering curvy roads.
The bike's wheelbase measures 59.6 inches, with the 30-degree rake, while the maximum lean angle is only 28 degrees to the left and 27 degrees to the right, although it doesn't hamper the quick traversing from one maximum to the other.
The Iron 883 has a slammed rear suspension, 16-inch hoop in the back and 19-inch tire up front, with a relatively low ground clearance of 4.3 inches. The bike weighs in at 562 pounds, and therefore, the lack of dual front brakes doesn't hurt much. Instead, we have the dual-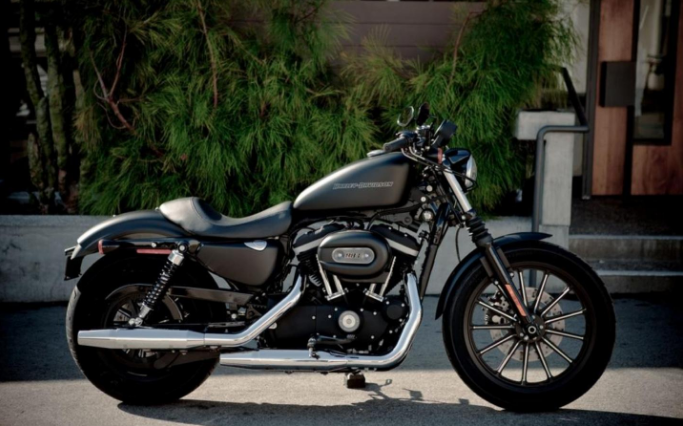 cylinder calipers at both its ends, and also the option of non-augmented brakes or the optional ABS package.
The bike sports an air-cooled, 45-degree V-twin engine with 3-inch bore, 3.811-inch stroke and total displacement of 883 cc. Together with the electronic fuel injection, the throttle cranks out 53.8 lb-ft of torque at 3,750 rpm.
In total, the bike is 85.8-inch in length, while the fuel tank emulates the classic peanut-tank look with a total capacity of 3.3 gallons. The rear fender of the bike is chopped to add to the dragster vibe, while the turn signals, both front and rear, and the tail-light are very unobtrusive and low profile. Harley took special care to maintain that blacked-out look, and even the turn-signal housings and shock springs are blackened, with only the fork tubes, pushrod tubes, engine-cover fasteners and wheel-spoke tips left as bright spots on the bike.
Last Few Words
Popular amongst teenagers and bike enthusiasts, mid-range motorcycles are a treat to ride and own. These sensibly priced machines offer superb power, along with great fuel economy that keeps a check on their overall ownership costs. If you wish to buy a motorcycle without breaking the bank, check out AutoBidMaster's motorcycle salvage auction. We carry an extensive listing of damaged motorcycles for sale, all available at throwaway prices. To learn more about the bidding process or any of the vehicles listed with us, simply call +1 (503) 298-4300 or fill out the contact form.
Latest posts by AutoBidMaster Staff Writer
(see all)