When it comes to recreational activities, powersports vehicles take the lead. They offer great leisure with a boost of adrenaline, allowing you to push the boundaries of your capabilities. But how does someone properly navigate the world of powersports vehicles? To keep our valuable community excited and educated, we've prepared some guidelines on the topic. With AutoBidMaster, uncover the key details about thrilling rides on powerful machines.
If you're interested in powersports vehicles for sale, AutoBidMaster is here to meet your needs! Choose among 300,000+ motorcycles, dirt bikes, ATVs, jet skis, and much more and win your perfect adrenaline ride.
What Is a Powersport Vehicle?
The key feature that makes powersport vehicles stand out is that the rider sits on the machine's saddle rather than being located within an enclosed compartment. To control a powersport vehicle, riders use a special handlebar instead of the usual steering wheel. Another important feature available on bikes, ATVs, jet skis, etc. is a powerful engine with significant torque for swift acceleration.
Speaking of powersport vehicle types, here you can find a detailed classification with their main specifications:
off-road bikes
street bikes
trikes
all-terrain vehicles (ATVs), otherwise known as quads
sport ATVs
utility ATVs
utility-terrain vehicles (UTVs), or side-by-sides
sport UTVs
utility UTVs
sand rails
personal watercraft, also known as jet skis
stand-up jet skis
sit-down jet skis
snowmobiles and snow bikes
Powersports vehicles are also divided into off-road, designed to conquer challenging terrains, water machines for gliding on waves, and street-legal, allowing you to hit the road and highways. The first category covers ATVs, UTVs, dirt bikes, dual sports motorcycles, dune buggies, sand rails, and so on. In some cases, dirt bike laws don't prohibit riding the road, but there are some requirements to be met.
The Most Popular Powersports Vehicle Brands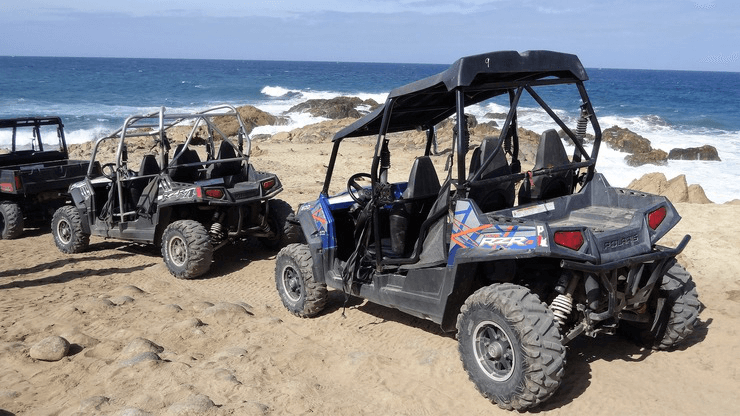 While you can find countless powersports vehicle brands on the market, some of them have reached a high level of success and proven themselves to be great suppliers of performance, dependability, and modern features. Let's run through these top-notch powersports vehicle manufacturers.
Yamaha
We start our review with a famous Japanese brand, Yamaha. This vehicle manufacturer offers a variety of machines, including powersports motorcycles, ATVs, and UTVs.
Furthermore, Yamaha has vehicles in its lineup that satisfy the demands of riders of all skill levels. So, you can find a lot of different powersport vehicle options, starting with street bikes and practical ATVs that are suitable for countryside jobs.
The best Yamaha powersports vehicles are the Yamaha Grizzly, Yamaha YZF-R1, and Yamaha WaveRunner EX Series.
Can-Am
This is a standout brand for anyone interested in perfect and powerful off-road rides. Can-Am manufactures a variety of powersports vehicles, such as ATVs, UTVs, and even trikes.
The Can-Am powersports vehicles won the hearts of outdoor enthusiasts with strong engines and long-lasting suspension systems installed in their models. These machines are designed to do difficult activities, such as traversing challenging terrain or lifting big cargo.
If you want to get a reliable quad or side-by-side, take a look at the Can-Am Renegade, Can-Am Outlander, and Can-Am Commander models.
Polaris
This is another famous and renowned powersports vehicle manufacturer with leading positions on the market. The brand has gained its reputation for producing high-quality all-terrain vehicles and utility-terrain vehicles.
The Polaris quads are well-known for their great dependability and off-road skills. It makes them a perfect match for riders seeking adventure in difficult terrain. At the same time, Polaris side-by-sides provide mobility and comfort, letting riders handle various work tasks and explore the outdoors with joy.
Among the most popular Polaris powersports vehicles, we can outline the Polaris Sportsman, Polaris Ranger, and Polaris Ace.
Sea-Doo
Here, we have a market leader among jet skis. Sea-Doo specializes in personal watercraft manufacturing, and their vehicles are very speedy and maneuverable. The main goal of the Sea-Doo brand is to deliver an exciting water experience to water powersports enthusiasts. That's why you can conquer sea waves or glide through calm lakes with their jet skis.
Furthermore, Sea-Doo is always introducing new features and technology to improve rider safety and enjoyment. The most notable example of such innovation is the Intelligent Brake and Reverse (iBR) system, which makes jet skiing comfortable and full of excitement.
When it comes to the top-notch Sea-Doo personal watercraft models, pay attention to the Sea-Doo Spark, Sea-Doo GTI Series, and Sea-Doo Wake Pro.
The reviewed powersports vehicle models provide a top-notch outdoor experience by handling off-road and water routes. So, you won't regret choosing one of them.
Choosing the Right Powersports Vehicle for You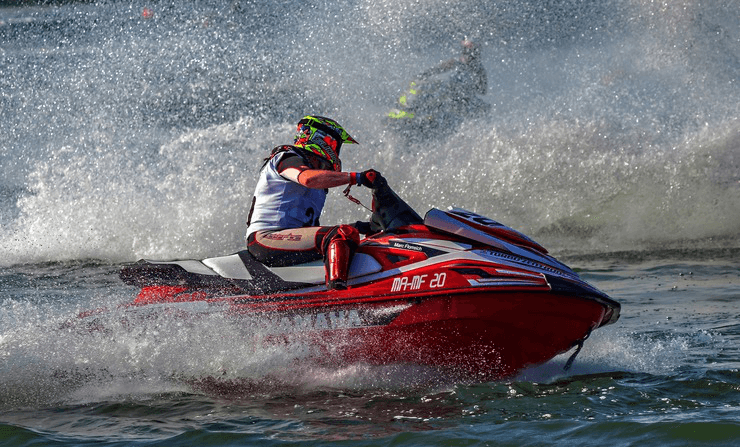 If you're in the market to buy a powersport vehicle, deciding on the most suitable one that will cater to your needs can be a challenging task.
The first step is to take into account your budget, where and for what you will be using your powersports vehicle, and how you're going to store it. Are you looking for a two-wheeled adrenaline rush with a street bike or a family-friendly side-by-side ride on calm forest expeditions? Do you have a storage area where you can store your powersport vehicle? By assessing your needs and preferences, you can narrow down your options and make a more informed decision.
When reviewing different options for powersports vehicles, you should match your choice with your skill level. If you're a beginner, opt for models that are beginner-friendly and offer stability and great controllability. Experienced riders might prefer vehicles with advanced features and more power. Additionally, delve into online research, read reviews, check out prices, reach for the opinions of other outdoor enthusiasts, and compare different models to be more confident in the market.
Once you've decided on the type, make, and model of a powersports vehicle, a great idea is to take it for a test drive. It's important to feel and assess the vehicle's handling and controllability, comfort of the ride, maneuverability, and overall performance.
If you want to find out more about powersports vehicle auctions, reach out to AutoBidMaster's team. Our experts will lend you a hand with choosing the best options on affordable and well-maintained units available at our auctions, aid you in organizing vehicle shipping, and much more. So, don't hesitate to contact us and place a bid on any item from our inventory of used vehicles.
Pick Up Your Powersports Vehicle with AutoBidMaster!
The world of powersports vehicles can excite anyone. Off-road and water rides make people feel free and powerful. However, it's essential to choose the best powersport vehicle that will meet your needs. And AutoBidMaster is happy to help you with that!
AutoBidMaster invites you to take part in online auto auctions. You just need to register on our platform, upload a copy of your government-issued ID or passport, place a security deposit, and participate in our online car auctions! Don't be shy about contacting us online if you have any questions or concerns. You can also call us at: +1 (503) 298-4300 (4:00 AM–4:00 PM PST, weekdays).
We are on a mission to help our customers give a second life to used cars by simplifying auto auctions for all. – AutoBidMaster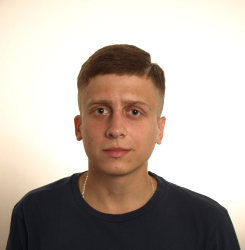 Latest posts by Vitalii Movchan
(see all)