When it comes to choosing used powersports motorcycles, the task can puzzle even experienced and dedicated riders. This is mainly due to the number of options and manufacturers available in the powersport motorcycle market. With an abundance of bike makes and models, it's essential to decide on the powersport used motorcycle that meets your needs. That's why we at AutoBidMaster have prepared a detailed guide on how to choose a decent bike for your summer off-road adventures or highway rides.
To fulfill your quest for adrenaline, you're always welcome to bid on and win well-maintained and cheap used motorcycles at our online auctions. Getting back to the track, let's review the key points for buying used powersports motorcycles.
Benefits of Buying Used Powersports Motorcycles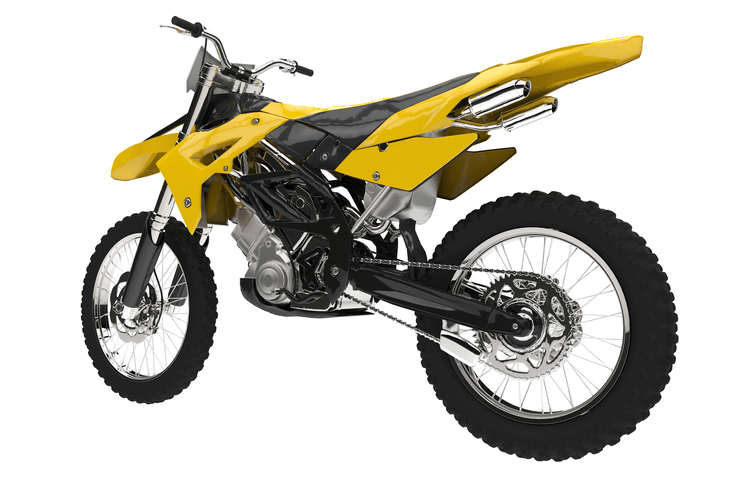 Whether you're a seasoned rider or a beginner biker, opting for a used powersports motorcycle opens up a world of opportunities. The advantages you can get from buying a second-hand bike are as follows:
Cost Savings
It's no secret that new motorcycles come with a hefty price tag, but opting for used powersports motorcycles can be a wallet-friendly solution. These pre-owned vehicles are often available at a fraction of the cost of brand-new models. By choosing a used powersport motorcycle, you'll not only save money on the purchase but also have the opportunity to put aside some extra cash for buying the motorcycle equipment needed to ride.
Wide Selection
When buying used powersports motorcycles, you have countless options. You're not limited to new models or specific dealerships. Instead, you can explore online marketplaces, local classifieds, and different dealerships for a wide selection. With so many choices available, you're sure to find the perfect powersports motorcycle that meets all your needs.
Lower Depreciation
The moment you ride a new motorcycle off the dealership's lot, its value rapidly declines. However, when you choose a used motorcycle, someone else has already experienced this initial depreciation. When it comes to reselling the bike, you're less likely to face a substantial loss on your investment. This allows you to enjoy the excitement of riding while not worrying about the state of depreciation as you go. You can always sell it later.
Speaking of guidelines on how to buy a used powersports motorcycle, we've prepared a detailed review of some recommendations that will help you avoid different pitfalls.
Prepare Yourself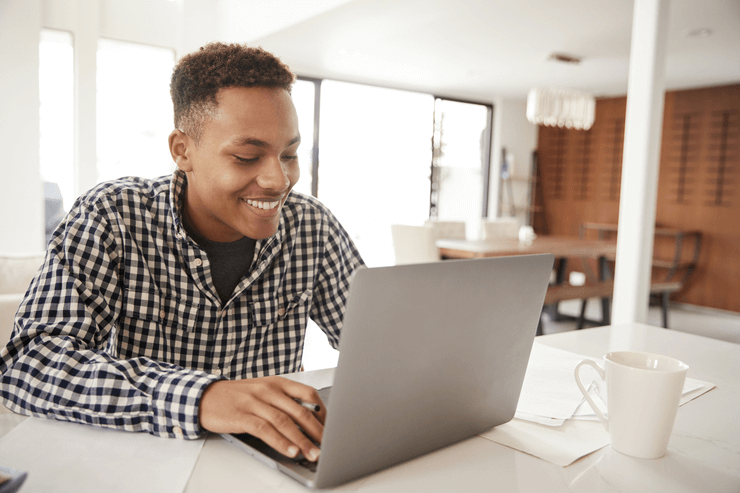 First and foremost, we highly recommend you outline for what purposes you want to get a powersport motorcycle. This step will help you decide on a bike type that suits your needs the best. For example, if you want to have off-road adventures, then touring motorcycles designed for long roads aren't a good fit. So, defining your needs is a good starting point for getting your powersport motorcycle.
The next crucial step is to conduct extensive research on the various powersports motorcycle makes and models on the market. To reveal all the needed information about specific powersports motorcycle configurations and compare them, you can use such online resources as J.D. Power or Kelley Blue Book. These platforms also allow you to check the powersports motorcycle values in a few clicks.
Understanding a bike's features and specs, as well as its value, can help the rider make an informed purchase. It also allows you to define your capabilities and stick to a budget. All this will help establish the range of powersport motorcycles available for consideration.
Define a Pool of Used Powersports Motorcycles You're Interested In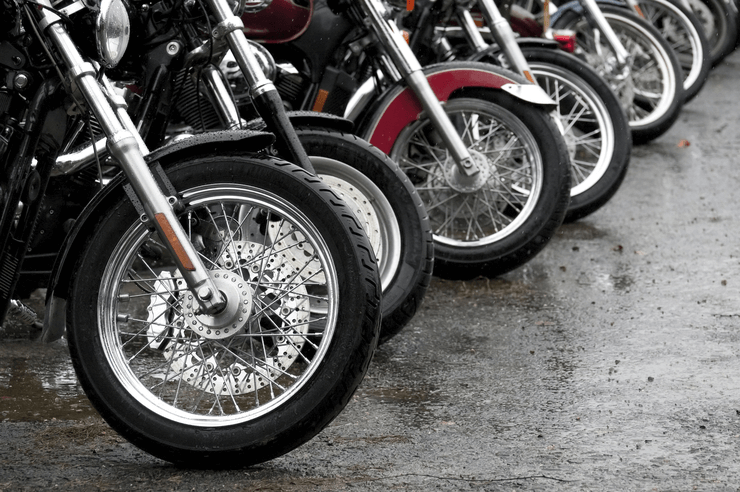 After you've determined your budget, the next step is to start looking for a place to buy used powersports motorcycles. To gather as much information as possible, we suggest checking classified advertisements in your area, online listings, and dealership websites. This allows for a detailed bike comparison. Keep the mileage, condition, and maintenance history of each motorcycle in mind. If possible, it's also a good idea to request a test ride to see how it performs firsthand.
Before making a purchase, it's important to thoroughly inspect the used powersports motorcycle and reveal its background, as well as bike servicing. Examine the bike for evidence of wear, corrosion, or damage. These points can indicate how well it has been maintained. Look for any signs of severe wear or leaks in the tires, brakes, and suspension. We also advise involving a competent mechanic in the process to run a comprehensive examination, especially if you're unfamiliar with used powersports motorcycles.
As you can see, there are a number of points to keep in mind when buying used powersports motorcycles. Luckily, we at AutoBidMaster have taken them into account when developing our online auto auction platform. Along with support from a dedicated team of professionals, we provide you not only with a list of used powersport motorcycle specs but also offer high-definition photos of the vehicle, so you can evaluate the bike's condition. Get your next used motorcycle with AutoBidMaster and make this summer unforgettable!
Pay Attention to Documents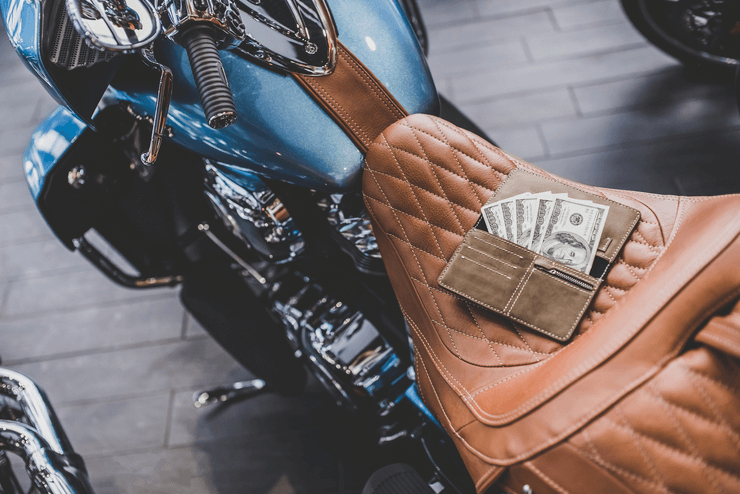 Before making your purchase, you also need to obtain all the essential paperwork for your peace of mind and legal compliance. This includes ensuring you have the proper vehicle title, registration, and service records for the used powersports motorcycle. Thoroughly verify the bike's history to confirm that it is not stolen or encumbered by any outstanding loans. Additionally, it's wise to secure insurance coverage for the motorcycle before hitting the road.
Once you have double-checked and gathered all the necessary documentation, go forward with the payment process and get ready to embark on exciting adventures with your powersports motorcycle. If needed, pay special attention to ordering your bike shipment. Check out all the delivery offers, and make sure you trust the vehicle to a reliable shipping company.
We at AutoBidMaster are happy to provide you with all the needed information concerning easy bidding, used powersports motorcycle documents needed, as well as organize the vehicle shipping process both inside the United States and abroad. If you're searching for recognized used powersports motorcycle auctions with a full package of services, look no further than AutoBidMaster! Check out the motorcycles, including used dirt bikes, that are available in our inventory, and make use of the most beneficial offers!
Bid On Your Next Used Powersports Motorcycle With AutoBidMaster!
Buying a used powersports motorcycle requires careful consideration and thorough research. By finding your needs and preferences, researching the market, inspecting the motorcycle, negotiating the price, and obtaining all necessary paperwork, you can make a successful and satisfying purchase.
With AutoBidMaster, you can compare different used powersports motorcycles and pick up the best solution on our website. Whether you are buying a bike for personal or commercial purposes, we have you covered! Sign up on our auction platform, upload to the system a copy of your government-issued ID or passport, place a security deposit, and you are ready to bid! Don't hesitate to contact us online anytime or call us at: +1 (503) 298-4300 (4:00 AM–4:00 PM PST, weekdays).
We are on a mission to help our customers give a second life to used cars by simplifying auto auctions for all. – AutoBidMaster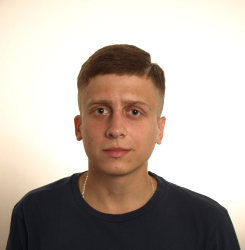 Latest posts by Vitalii Movchan
(see all)