Sports Utility Vehicles are not just some off-road 4×4's, and have earned various endearing titles over the years, such as carpoolers, boat haulers, backroad explorers, and luxury lookers. SUV's pack immense power under the hood, with high-performing engines that produce enough horsepower to satiate your off and on road driving exploits and make a bold statement. If you are looking for a budget buy, Visit AutoBidMaster for a wide range of salvage SUVs for sale at rock-bottom prices. To help get your search started, here's a list of five top-selling SUV's since 2010.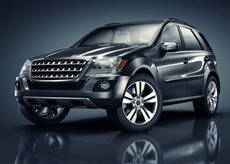 2010 Toyota RAV4
The 2010 Toyota RAV4 is widely regarded for its impressive power from a 2.5-liter four-cylinder engine that kicks out 179 hp and 172 pound-feet of torque. It also has a good fuel economy of 28 mpg on the highway, huge cargo space with a flat load floor, spacious second-row seating, balanced ride and handling, solid build quality, and great crash test scores. Additional features include hill-start assist and downhill assist control, and a side-hinged tailgate.
2011 Kia Sportage
The 2011 Kia Sportage is known for its sharp styling on both, the outer body and interiors It also features a wide spectrum of premium features, including well-textured and adequately padded seats, and intuitive controls. The base 2011 model is powered by a 2.4-liter inline four-cylinder engine which kicks out 176 hp and 168 lb-ft of torque. Reliable safety features include active front headrests, antilock disc brakes with brake assist, traction control, and stability control.
2012 Chevrolet Equinox
The 2012 Chevrolet Equinox comes with premium interior design and body styles, spacious and adjustable backseat, and a comfortable ride according to most owners. The 2011 model houses a 2.4-liter four-cylinder engine that kicks out a 182 hp and 172 lb-ft of torque. Additional features include forward collision alert and lane-departure warning systems and a stylish cabin filled with premium features.
2013 Honda CR-V
The 2013 Honda CR-V is one of the SUV's that offer lots of room for passengers and cargo, good fuel economy, user-friendly controls, hi-tech safety and family-friendly features, and top crash test scores. The base model is powered by a 2.4-liter four-cylinder engine that produces 185 horsepower and 163 lb-ft of torque. Some new styling tweaks include spring-loaded auto-fold feature for the rear seat and a Pandora interface.
2014 Mazda CX-5
One of the best-selling sports SUVs for 2014, the Mazda CX-5 is known for its engaging driving experience, fuel-efficient engines, and sharp styling along with satin-finish metallic details on the interiors. The sports model houses a 2.0-liter four-cylinder engine under the hood, which is rated for 155 hp and 150 lb-ft of torque. The car comes with optional features, including TomTom-sourced navigation system.
Conclusion
Now that you have a list of the best-selling SUV's since 2010, you know where to start when you take part in a live SUV auctions online at AutoBidMaster. Choose from a host of great deals on salvage SUVs for sale that are in an optimal drivable condition. AutoBidMaster has one of the largest inventories of salvage compact SUVs, crossovers and full-size luxury SUVs at highly affordable prices for budget buyers, beginners, and those in the vehicle restoration business. You can register to take part in our live auctions and enjoy free 30 day trial membership with exclusive offers or learn more information by calling us at 503-298-4300.
Latest posts by AutoBidMaster Staff Writer
(see all)