Driving becomes more complex and dangerous when a cold and snowy winter comes. However, car manufacturers have adapted the car's construction and added features for conquering challenging winter roads. Speaking of the most suitable vehicle for winter, a reliable and capable SUV takes the lead, offering smooth and safe driving. Whether you live in a snowy location or often hit ice roads, deciding on the perfect SUV may provide confidence when driving. AutoBidMaster is happy to share the top SUVs that manage snow and ice.
With more than 300,000 cheap used vehicles for sale in inventory, we offer a great selection of top-notch used SUVs for sale at a fraction of the price. Register on our website and choose your next ride with AutoBidMaster!
Jeep Grand Cherokee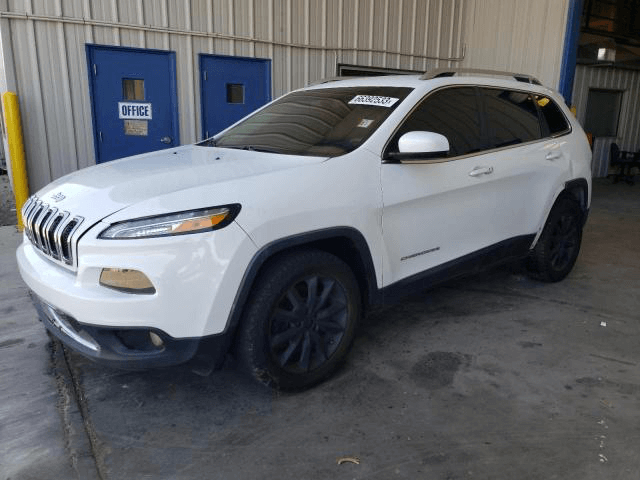 This is another SUV that performs exceptionally well in snowy and icy conditions. The Grand Cherokee model stands out with its off-road abilities, providing various choices for advanced winter driving. The Quadra-Trac II 4×4 transmission, linked with the Selec-Terrain traction control system, allows drivers to select between multiple driving modes for best performance in various conditions. The Grand Cherokee has heated seats, a heated steering wheel, and wipers that can easily de-ice a windshield to make winter driving comfortable.
Were you interested in this car model? Then participate in the AutoBidMaster online auctions and choose your next ride with Jeep Grand Cherokee used vehicles.
Subaru Outback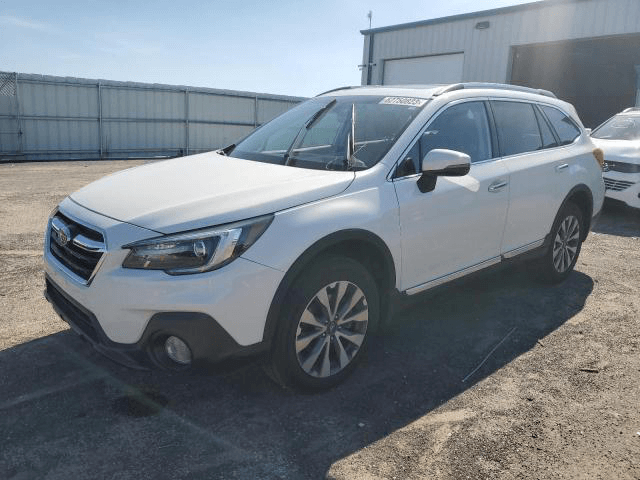 The Subaru Outback is one of the best SUVs for handling snow and ice. It has a special Symmetrical All-Wheel Drive technology that delivers excellent traction and stability on challenging, slippery roads. Since 2010, Subaru has started to produce Outback models with an impressive 8.7-inch ground clearance, allowing for off-road adventures.
In addition, the Outback also has innovative safety features, including the Subaru EyeSight system, adaptive cruise control, and lane departure prevention. The X-MODE driving function, which improves control on steep inclines, makes the Outback a perfect choice for winter rides.
If you're looking for a reliable and cheap SUV, look no further than Subaru Outback cars at AutoBidMaster online auctions. Register and win your perfect companion for winter rides.
Toyota Land Cruiser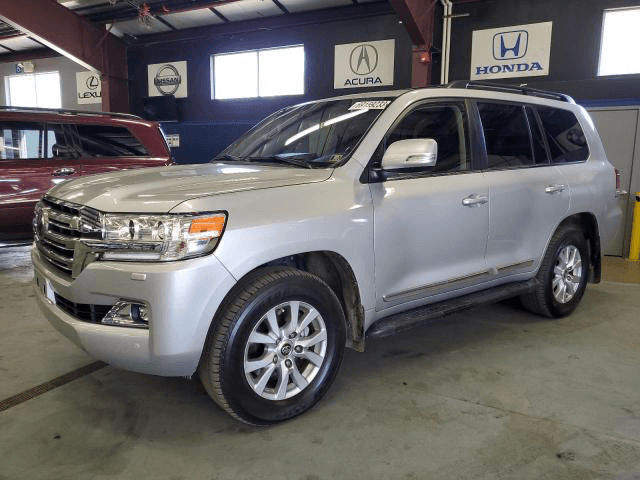 This is an excellent choice for snowy and slippery terrain. The Land Cruiser model from Toyota stands out with its reliable body frame and durability. It has a 4WD transmission system with Active Traction Control and Multi-Terrain Select, allowing the vehicle to navigate difficult winter conditions easily. Furthermore, the Land Cruiser has a roomy and luxurious cabin with options like heated and ventilated seats, which are ideal for winter rides.
Discover your dream winter driving experience and bid on used Toyota Land Cruiser cars at a fraction of the price with AutoBidMaster.
Ford Expedition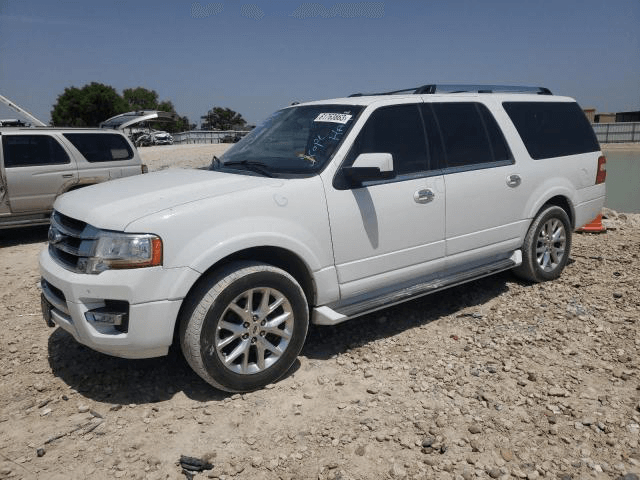 Another SUV to consider for winter travel is the Ford Expedition. The Expedition's optional clever 4WD technology delivers outstanding traction and handling on slippery, snowy winter roads. This SUV model also has Ford's innovative Co-Pilot360 technology, which includes functions like blind-spot monitoring and a lane-keeping assist system, making driving easier. The Expedition's roomy cabin and towing capabilities add to its reputation as a dependable winter vehicle.
With AutoBidMaster, start bidding and get your Ford Expedition SUV to drive confidently this winter. You'll be surprised by what vehicles you can win at our online auctions!
Honda CR-V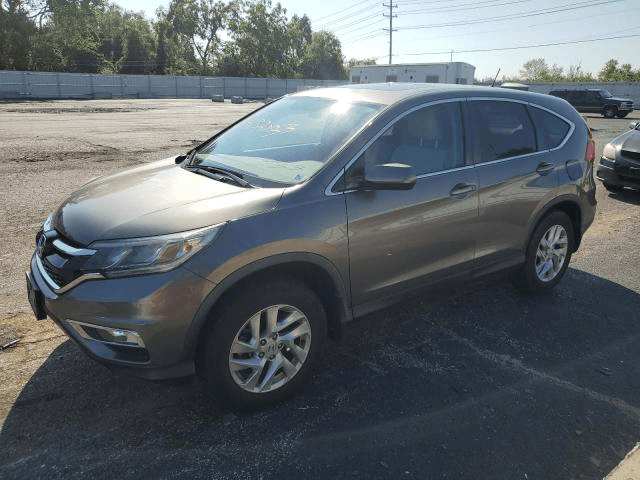 This SUV ranks among the most popular vehicle choices in the USA. Honda offers a well-equipped model at a reasonable price with excellent performance features.
The Honda CR-V is also available in a hybrid version, allowing you to save money on fuel. In addition, the hybrid power plant gives you more confidence in winter since you can switch between different powering options. Since the 2016 fifth CR-V generation, the hybrid powertrain consists of a two-liter gasoline engine, a single-speed transmission, and two electric motors. With its smooth ride, solid build quality, and reputation for durability, the Honda CR-V remains a top choice in the compact SUV segment.
Explore the AutoBidMaster online car auctions and choose your next Honda CR-V used SUV for smooth winter driving.
Suzuki Grand Vitara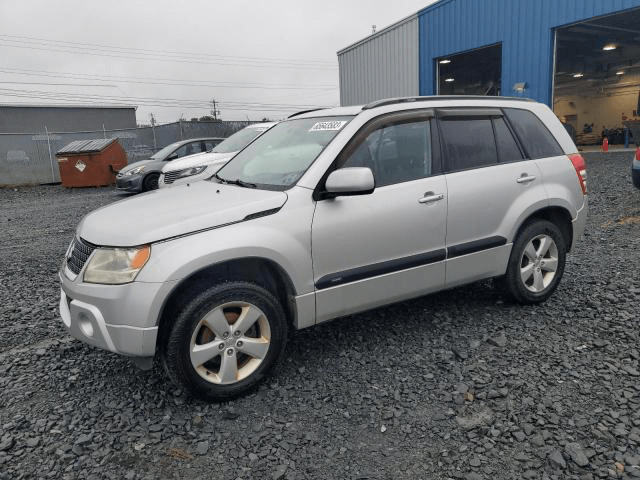 This car stands out as an affordable crossover that delivers smooth performance. With its all-wheel drive system, significant ground clearance, and a special traction control system, it's well-equipped to handle different road surfaces and conditions.
The Grand Vitara comes packed with a comprehensive set of standard features. These include lane departure warning, road sign recognition, blind spot monitoring, parking assistance, and collision prevention technology to enhance safety and convenience during your winter drives.
Take a closer look at the Suzuki Grand Vitara used vehicles at our auctions, and don't miss the opportunities available on the AutoBidMaster car bidding platform. Explore our listings and find the vehicle that suits your needs.
Wrapping Up
When icy grip and show cover take hold in the winter, having the right SUV can make all the difference in safe and comfortable driving on challenging roads. The vehicles mentioned in this article have proven themselves as top performers in snowy and icy conditions, offering a blend of rugged capability, advanced safety features, and dependable handling.
If you're interested in our services, which include online car auctions, vehicle shipping, and VIN lookups, register on our website. All you need to do is provide a copy of your government-issued ID or passport, submit a security deposit, and then you can get your perfect vehicle for the winter. If there are any questions or requests concerning car auctions or particular auction lots, contact us online or call us at +1 (503) 298-4300 (4:00 AM–4:00 PM PST, weekdays).
We are on a mission to help our customers give a second life to used cars by simplifying auto auctions for all. – AutoBidMaster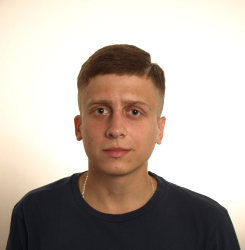 Latest posts by Vitalii Movchan
(see all)