Though the concept of small cars was first introduced in 1930s, the term "hatchback" started doing circles during the 70s. Ever since their introduction, hatchbacks, commonly called small cars, have been extremely popular among car buyers. The hatchback segment gave buyers the comfort of a luxury car in a smaller and more economical package. From the classic Simca 1100 TI to the fast and gripping Renault Megane, numerous hatchback models have gained rave reviews from car enthusiasts over the years. If you are planning to participate in a can auction online, check out this list of five of the best hatchbacks ever made.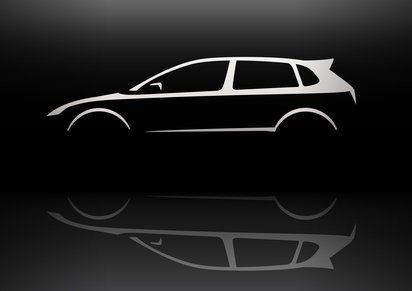 1. Honda Civic Type-R Motor Sports Edition (EK9)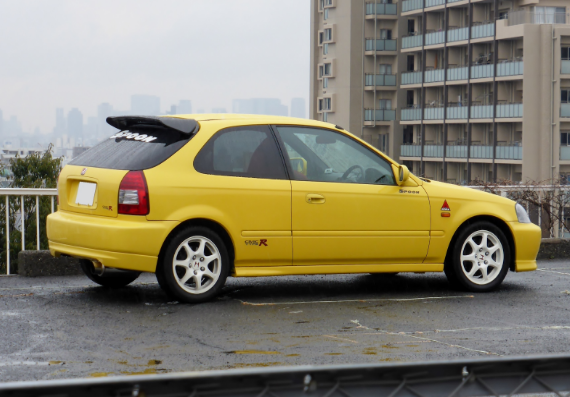 The 90s was Honda's era. After Honda Civic model received a great response in international markets, the Japanese carmaker decided to improve its offering and launched a hatchback motorsports car. The EK9 Type-R, built on the standard EK4 chassis, was powered by a 1.6L 4-cylinder engine that churned out 182 hp, which was unheard-of in hatchbacks until then. In addition to the sharp technical amendments to the Civic model, the makers even lowered the weight of the Honda Civic Type-R Motorsports edition (EK9) over the standard model.
2. Renault Clio V6 Renault Sport
The Clio V6 by Renault is a sporty hatchback that screams "drive me." If the looks of the car don't appeal to you, the technical specifications will surely motivate you to drive the vehicle. Powered by a Laguna-derived 3.0-litre V6 engine that can churn out 230 hp, the car accelerates from 0 – 60 mph in six seconds.
3. Renault Mégane R26.R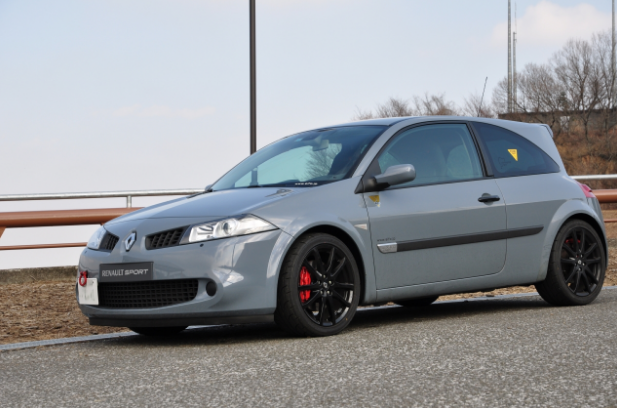 The R26.R was pitted to be the fastest front-drive car, and the car makers ensured they achieved their goal which is why they engineered the car as light as they could. The passenger airbag, rear seats, headlamp washers gave way to polycarbonate rear and rear side windows. A 2.0 turbo engine producing a peak power of 230 hp and a torque of 310Nm allows the car to accelerate from 0 – 60 mph in approximately six seconds.
4. Volkswagen Golf G60 Limited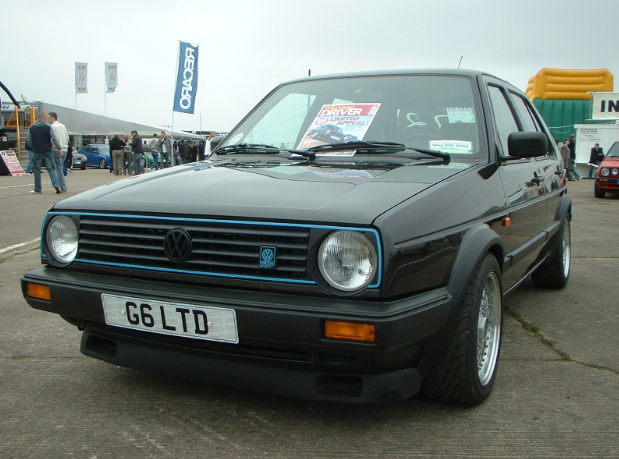 The MK2 Golf version was a limited edition, and Volkswagen offered it in limited numbers, just 71 Golf G60 were manufactured. Volkswagen introduced numerous features in the limited-edition model, Golf G60. It had a blue outline on the grille, 15" BBS wheels, and 4-door body style. The car has a Syncro all-wheel drive and is driven by a supercharged G60 engine that powers it to 207hp and helps the car reach from 0 – 60 mph in just 6.4 seconds.
5. Peugeot 205 GTI 1.9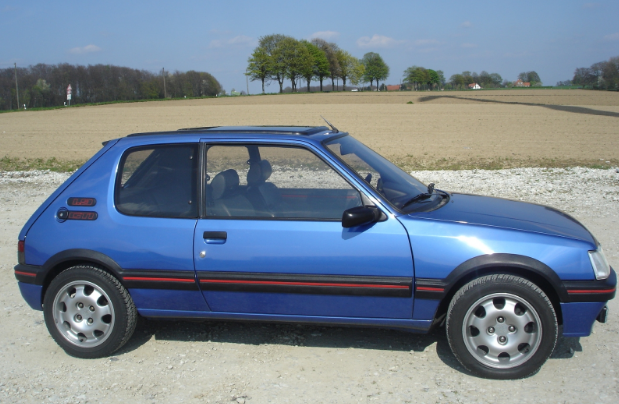 It was at the end of 1986 that Peugeot came up with 1.9-litre GTI. The four-cylinder engine of the car is good enough to generate 126 hp, sufficient to drive the vehicle at a speed that anyone would enjoy on the city roads. Even though it was tough to maneuver the Peugeot 205 GTI 1.9, it was still exciting to drive one of the powerful hatchbacks of that time and get perfect point-to-point performance.
Winding Up
Some of these hatchbacks are still in the market, while the rest have become rarities. If you desire to own a classic hatchback, you can surely find something of your liking at AutoBidMaster. Participate in our public online car auction to buy cheap cars online. Check out our offered range of used classical cars, today. If you have any doubts or questions, don't hesitate to call us at +1 (503) 298-4300, or fill out the form with your question and we will get back to you, shortly.
Latest posts by AutoBidMaster Staff Writer
(see all)