Salvage muscle cars all day, every day.
Looking for salvage muscle cars for sale? You've come to the right place. With over 160,000 vehicles available we've got a pretty huge selection to choose from: sedans, trucks, SUVs, motorcycles, ATVs, and more. That includes new and classic muscle cars. From the perfect project muscle car to a 2020 model that needs little to nothing, we've got your covered. Here, we put together a list of the top 3 American muscle cars we've sold through 2019.
Ford Mustang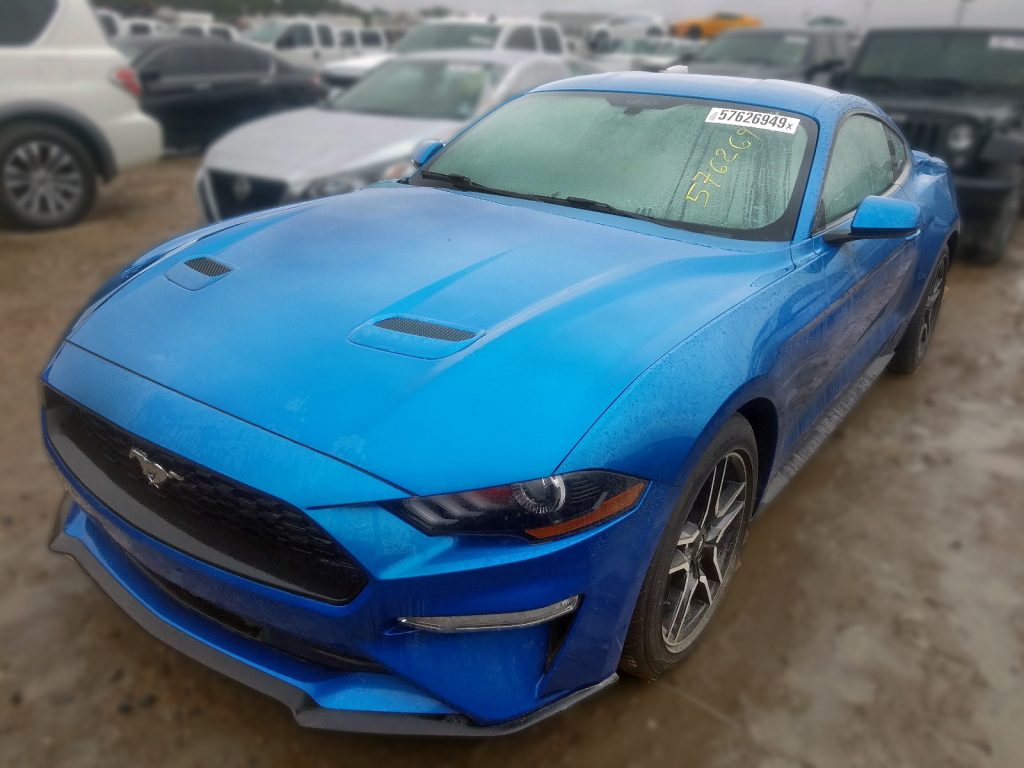 Lee Iacocca, the former president of Ford who passed away in July of this year (RIP), was the mastermind behind the iconic Ford Mustang. Introduced in 1964, the Mustang was Ford's most successful model since the Model A: during its first year on the market it sold 417,000 units. Currently in its sixth generation, the Mustang continues to top sales charts for American made cars.
The 2019 Ford Mustang's base model, the EcoBoost Fastback, puts out 310 horsepower along with 350 lb-ft of torque with an EPA estimated mileage of 21mpg city / 31mpg highway, but other trims make it all the way up to 526 horsepower. From Boss 429s to Shelby GTs, we have an ever-updating inventory of Mustangs available. Find yours now.
Chevrolet Camaro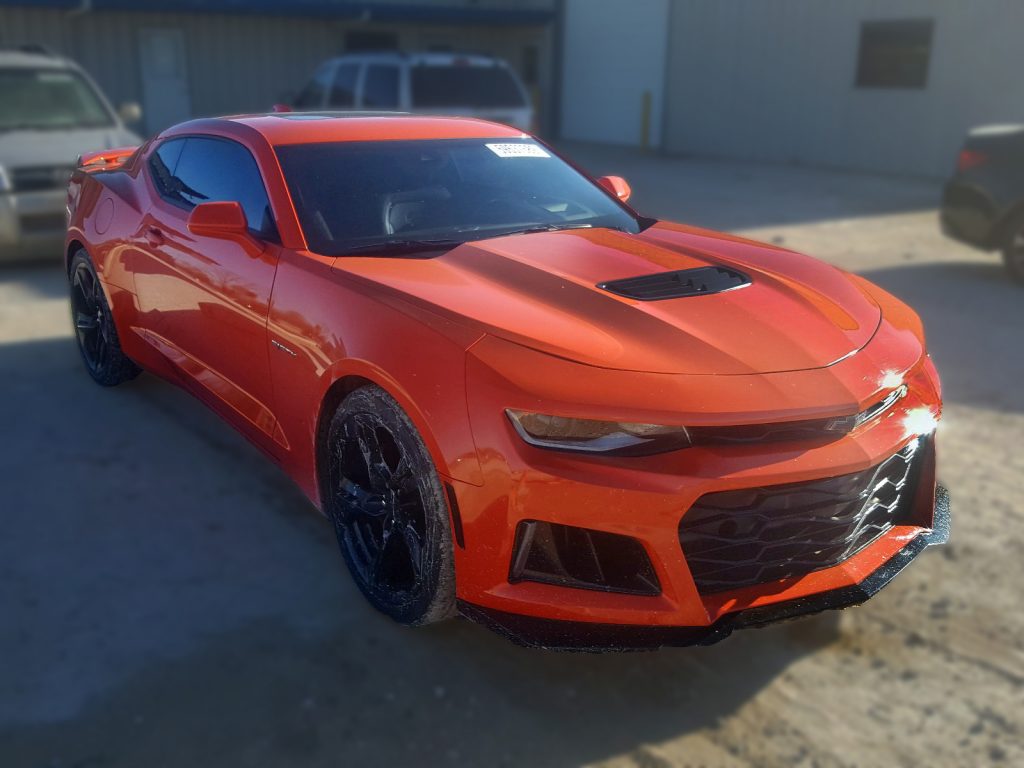 First hitting the market on September 29th, 1966, the Chevrolet Camaro has been a staple muscle car in the American automobile industry ever since. The first generation base model put out 140 horsepower, and the sixth generation Camaro puts out between 275 and 650 horsepower, depending on the trim. The 2019 base model also gets an EPA estimated 22mpg city / 31 mpg highway, placing it roughly next to the Mustang in terms of fuel economy.
Production of the Camaro initially ceased in 2002, but received a redesign and new platform in 2009 to put out the fifth generation. This was the generation that Bumblebee from the Transformers, well, transformed into (out of?) for all you Michael Bay fans.
Unfortunately, we can't guarantee that any Camaro you'll find in our inventory will transform into a giant robot, but we can guarantee that we've got lots of them to choose from. Who knows, maybe you'll get lucky. Check 'em out.
Dodge Challenger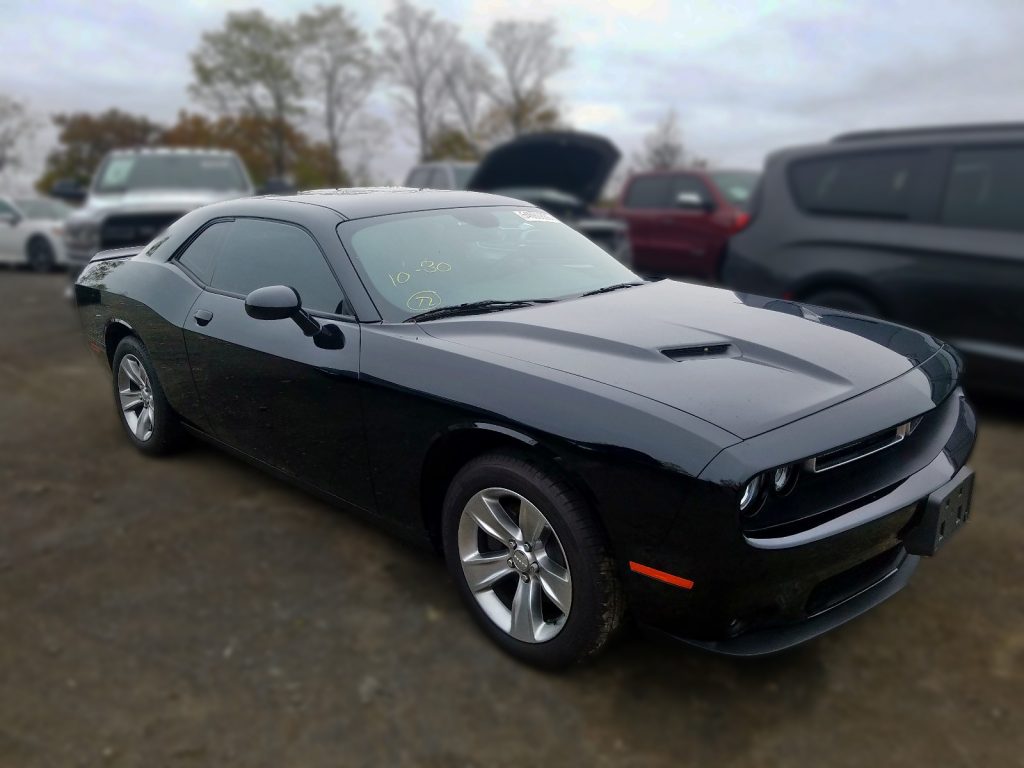 Another icon of American muscle, it's no surprise the Dodge Challenger made this list. The 2019 Dodge Challenger puts out 305 horsepower with its base V6, but available trims bump that all the way up to 707 horsepower and 650 lb-ft of torque with the SRT Hellcat. The base is in the same EPA estimated fuel efficiency as the previous two, with 19mpg city / 30mpg highway.
Originally released in 1970, the base model put out 145 horsepower, although it was available with a V8 that put out 390 horsepower. It looked awesome back then, it looks awesome now, what's not to like?
Remember Vanishing Point? Kowalski was given a white 1970 Challenger R/T 400 Magnum to deliver from Colorado to California. While he was just given one for his purposes, it doesn't have to be a challenge to get yours.
Everything Else
If those three aren't the exact salvage muscle cars for sale that you're looking for, we have all kinds of new and old cars for sale at auction. From classic Mopar muscle cars to the newest models, you'll be able to find what you're looking for. Head over to our vehicle finder and start your search. Always remember to get a ClearVIN VIN Check Report to make the most informed decisions when bidding on a vehicle! For those involved in business, they also offer receiving the DMV vehicle records to make the deals transparent.
Latest posts by AutoBidMaster Staff Writer
(see all)