Looking at salvage cars for sale but don't know what to look for?
Navigating the world of salvage cars for sale at online auto auction isn't as difficult as it seems. We're here to clear up some mysteries for all you car auction beginners. We're covering the top 5 damage types to look for if you're looking for a repairable salvage car for sale that won't cost too much in repairs or take too much effort to get running.
Keep in mind, when you're getting a vehicle with a salvage title, you'll need to have it cleared by your local DMV before you can legally drive it. For more on that process, check out this article on registering a salvage car.
Normal Wear
This is the standard designation of vehicles that don't have much wrong with them. They may not be in mint condition, sure, but a vehicle marked with "Normal Wear" and no listed secondary damage typically means that there isn't much wrong with it. If you want something that's ready to go – click the "clean title" and "run & drive" options in your search results too, and you'll have something that's road ready, no DMV inspections required. A lot of repo cars for sale fall under this category, too, so if you're looking for repossessed cars for sale from insurance auctions this is a great starting point.
Let's take a 2019 Ford Explorer, for example. It currently has a Buy It Now price of $25,250 with 15,346 miles on it, and it's run & drive verified. The KBB places a 2019 Ford Explorer at approximately $34,709: almost $10,000 more than the price of this vehicle at auction. That's a pretty huge discount.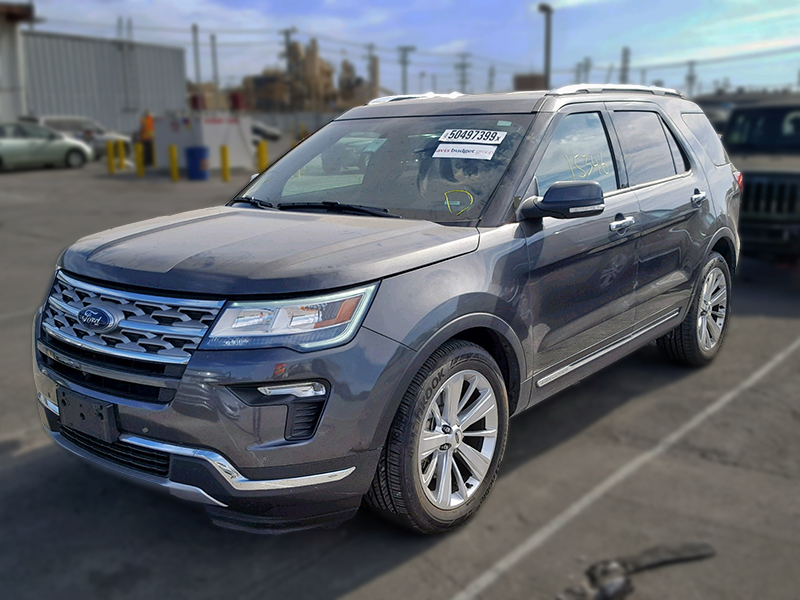 Minor Dents/Scratches
This category is one step below "Normal Wear" – auction yards designate vehicles with "Minor Dents/Scratches" as having no dents bigger than an inch and a quarter (1.25") and with multiple scratches on body panels. Like the previous damage category, if there isn't any secondary damage listed and the vehicle is marked as "Run & Drive Verified," it's typically a pretty safe bet. Especially if the vehicle comes with a clean title.
Here's a 2005 BMW M5 with a clean title, run & drive verified, and 86,897 miles on it. It's Buy it Now price is 11,500: KBB values a car like this at $13,963. That's almost a $2,500 dollar difference.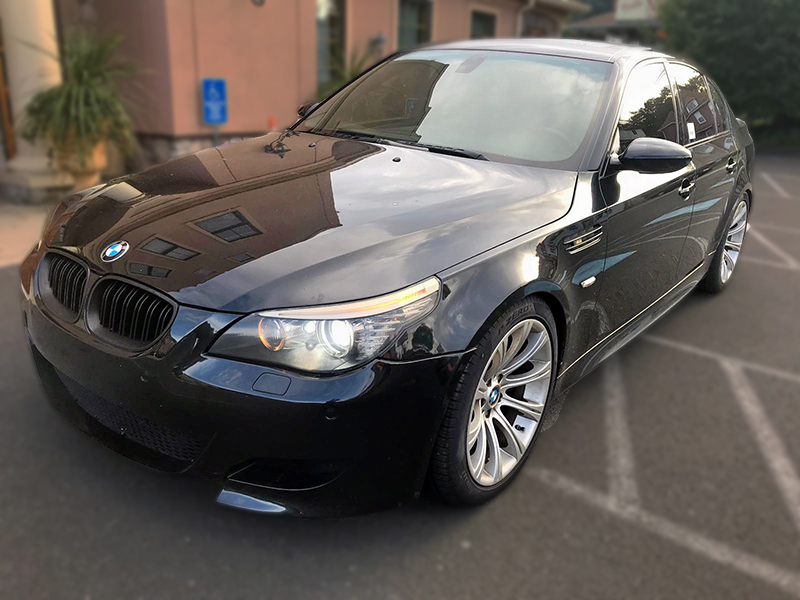 Hail
Buying a hail damaged car can be a great investment. The severity of the damage is important to pay attention to here, though, which you can typically see through the photos. If a car is hit in a hailstorm and every panel has minor damage to it – which most often is purely cosmetic – the cost of replacing every single body panel is enough to 'total' a vehicle even though it's still mechanically flawless.
Here's an excellent example of a perfectly viable, repairable salvage car. This 2019 Subaru Crosstrek.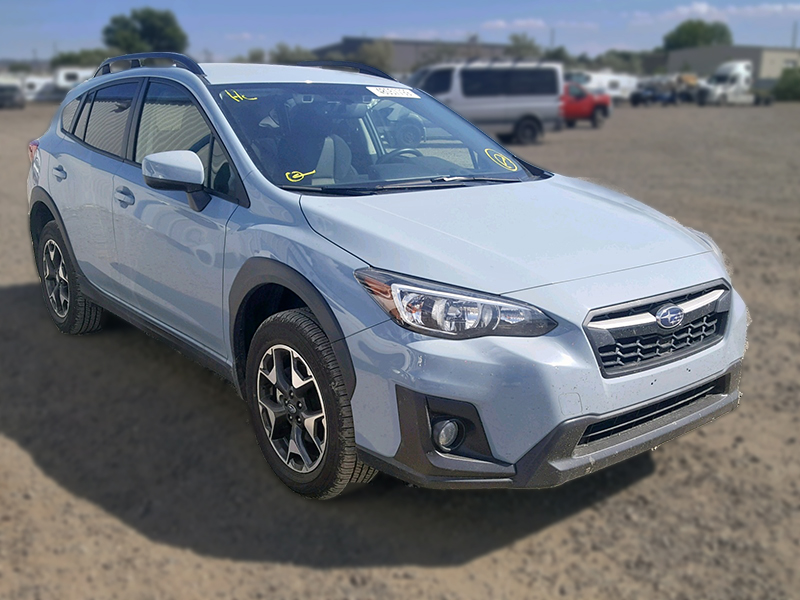 From a distance you can barely tell that anything's happened to it, but the photo below gives you a more detailed look at the damage cause by hail. Just some minor dents, but it was enough to give the vehicle a salvage title.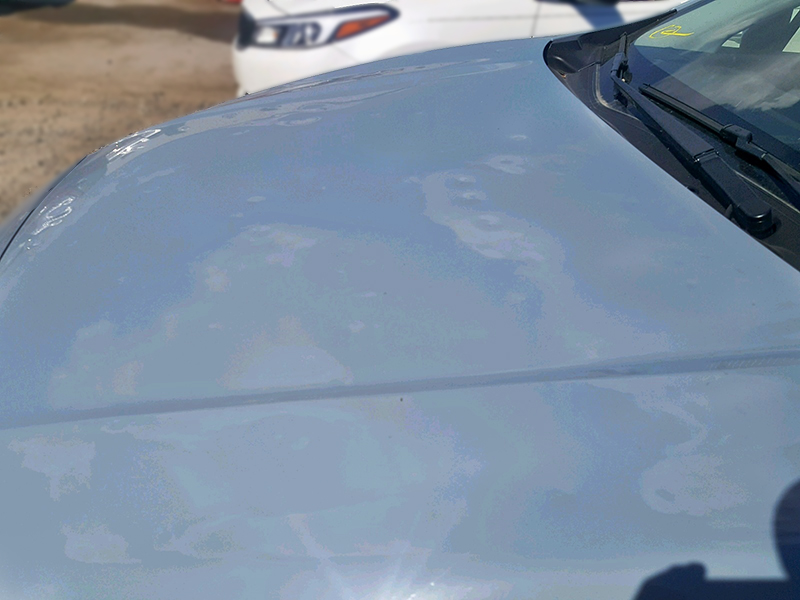 For a lot of folks out there, a car with some dents and dings isn't a deal breaker.
Vandalism
So, the vandalism category varies quite a bit. Sometimes a vehicle will be completely stripped, and it'll be marked as vandalism despite missing an engine. Other times, though, it'll just have a smashed window or it may have a damaged body panel: things that are easily replaced.
Let's look at this 2019 Lexus UX 200.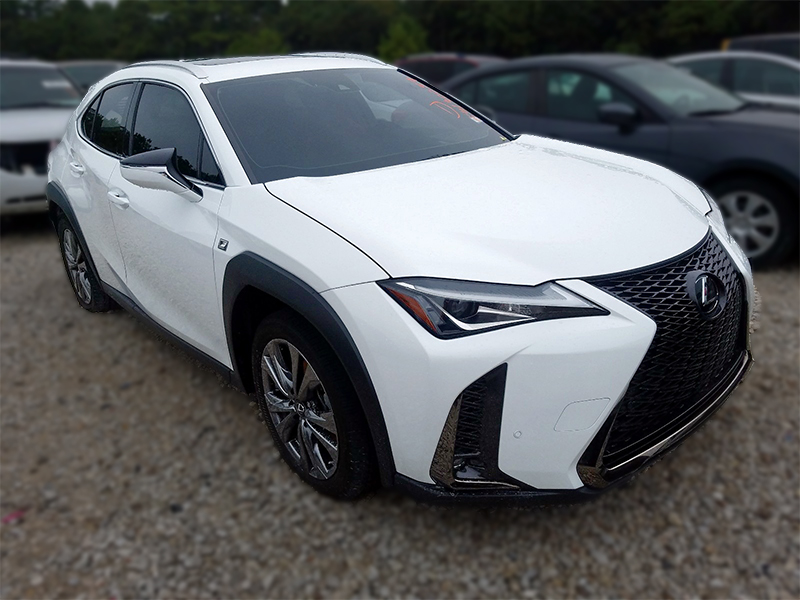 Two windows were broken and the interior was vandalized, but it doesn't appear to have any mechanical issues. With less than 10,000 miles and a clean title, the amount of money you'd save buying a vehicle like this at auction would cover the cost of aesthetic repairs.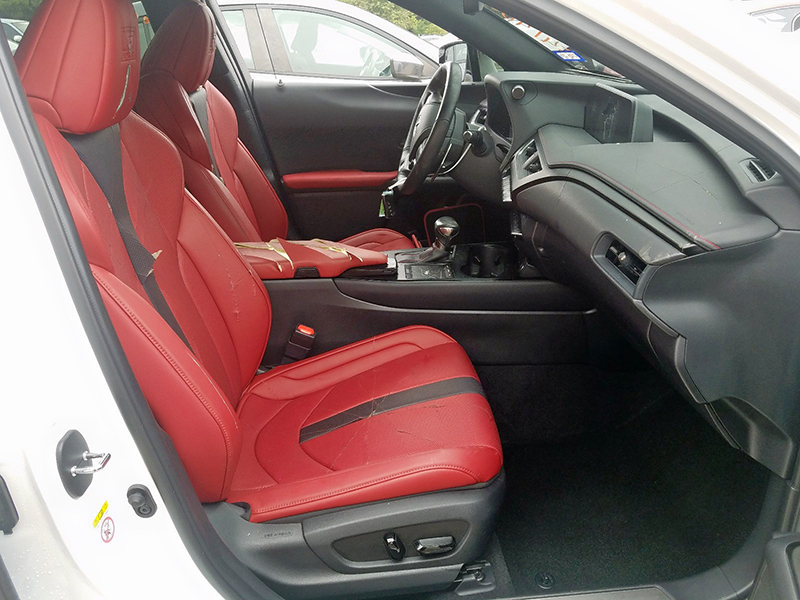 Front/Rear End
Like vandalism, the vehicles in this category vary widely. Front and rear end collisions can be catastrophic and the vehicle involved may be irreparable, but that isn't always the case. Let's take a look at this 2020 Hyundai Elantra.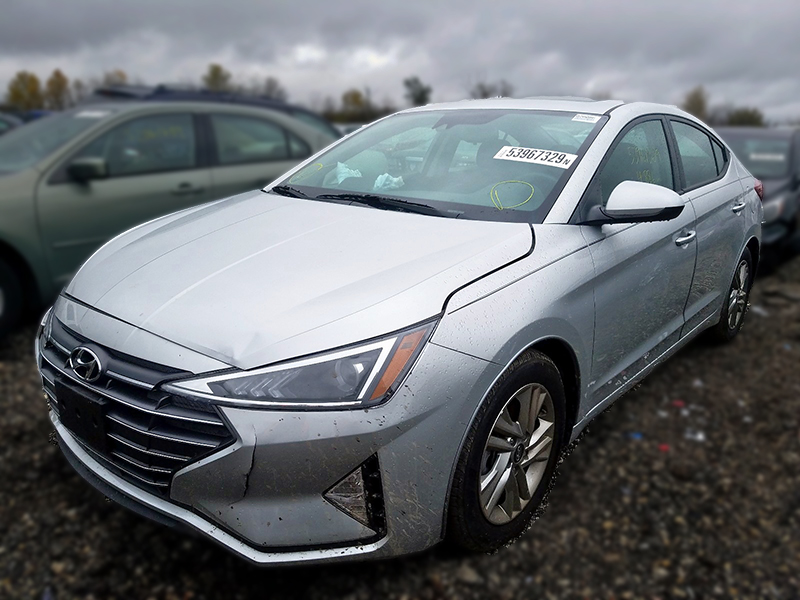 This particular vehicle has 4,886 miles on it at the time of auction and is run & drive verified. If you look closely, the front bumper is damaged and at a quick glance, that's all that looks like it needs to be replaced. With a little bit of work you'd have a 2020 sedan with less than 5k on the odo, for the fraction of a price of a new one.
Start your search
You can narrow down your search by make, model, year, title type, damage type, and all sorts of other options on your search results page to find the perfect combination for your next vehicle. Keep in mind that this is a general guideline for vehicles and that it's important to conduct your own thorough research for any salvage vehicle for sale before placing any bids. Have the vehicle inspected in person at the auction yard and get a ClearVIN VIN Check Report. Don't forget to run a car VIN number lookup on any vehicle you're considering purchasing, as it can reveal important information about the car's past.
The vehicles in this list were available at the time this article was written, but if they are no longer listed, keep your eyes peeled. There'll be more salvage cars for sale. Start your search today.
Latest posts by Штатный автор AutoBidMaster
(see all)