The global pandemic caused many negative consequences for the automotive industry. Leaving alone the global chip shortage, most new models have been delayed because of plant closures and malfunctioning supply chains. Indeed, the automotive world has been upended entirely. Buyers in the USA started seeking the most American-made vehicles to contribute to the quick recovery of the country's economy. Such a purchase turned out to be more complex than you might have thought. With the emergence of globalized economies, buying American isn't related to the brands originated in the USA. AutoBidMaster is here to assist you in the process of finding the most American-made vehicles. This article will help you select the most patriotic decisions in the eternally growing auto market.
Who Measures The Origins For the Most American-Made Vehicles?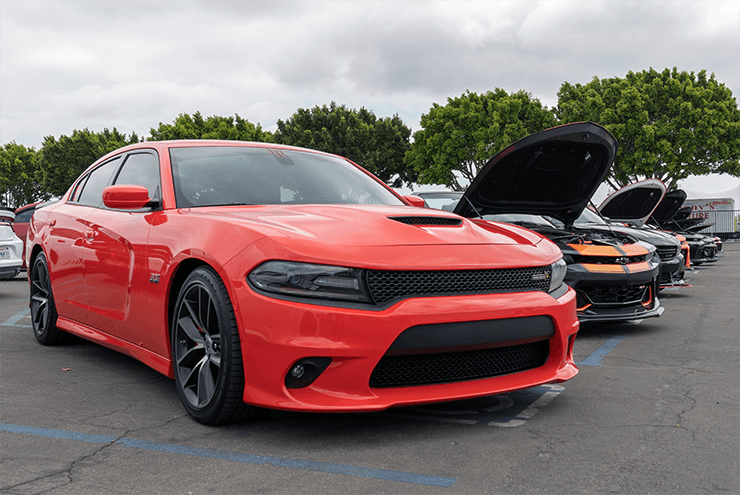 To better understand this prestigious award, we'll talk about how labeling a vehicle as "American-made" is determined. Our fellow journalists and researchers from the portal 'Cars' conduct their independent study. They investigate which models have components supplied by the US factories and many other important considerations. In total, there are five criteria for determining if a car is American-made:
the location of an assembly plant where the vehicle is manufactured,
supply and quantity of American/Canadian parts (according to the American Automobile Labeling Act),
origin countries for the available motors,
countries from where transmissions are being supplied,
and the US workforce involved in making a particular model.
This complex methodology is based upon the data collected from available open sources like Automotive News and individual in-depth research.
How Do They Determine The Most American-Made Vehicles?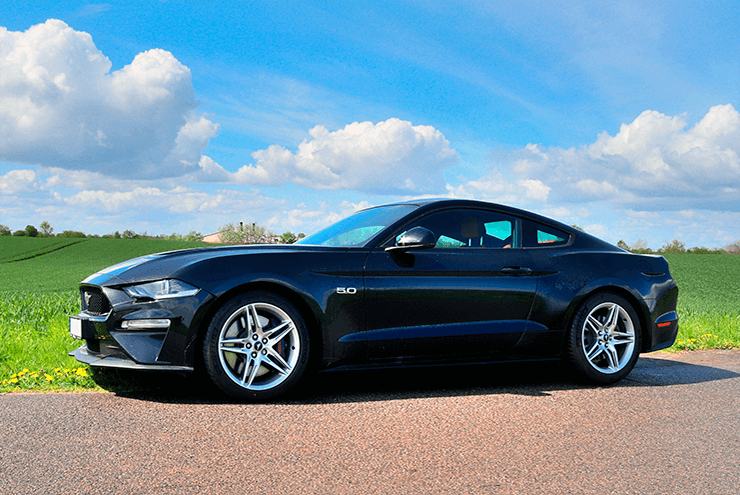 When you're aware of the abovementioned criteria, understanding the other details will be as easy as pie. Remember that several vehicle types listed below are exempt from rankings and evaluations:
any vehicle type with a gross weight exceeding 8,500 pounds (meaning that vans and HD trucks aren't in the game),
fleet-only vehicles,
cars announced to be discontinued during the year,
and every manufacturer that builds less than 1,000 vehicles per year.
The 'Cars' staff determines the winners every year. Trims with different powertrains are reviewed separately. Thus, the same model can make a few appearances on the yearly list. That said, now we're focusing on the vehicles you can spot on AutoBidMaster. Below, you'll find the top five American-made cars.
Toyota Tundra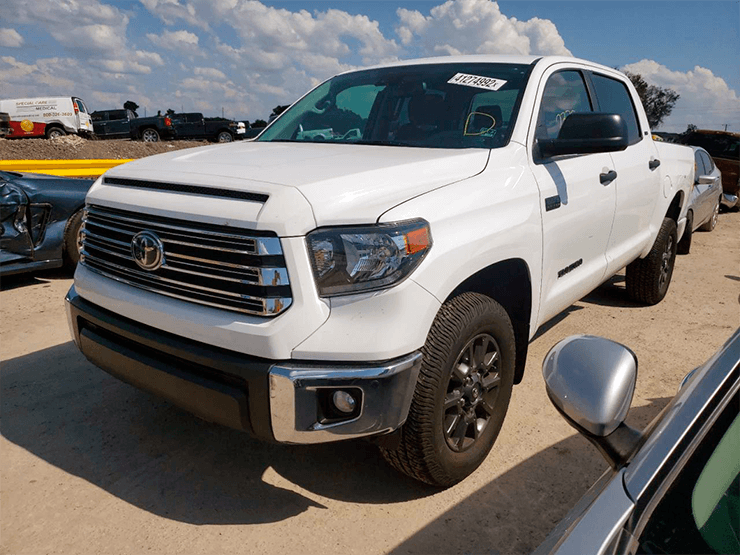 Guess what? Non-American brands will be numerous on this list. You may want to point out that Tundras are Japanese vehicles. Indeed, they are, but they are way more American than the 'Holy Trinity' of Ford, RAM, and GM. In plain words, Japanese manufacturers also have their plants in the USA. Moreover, another Japanese truck doesn't lag far behind, and it's the Honda Ridgeline assembled in Lincoln, AL.
Still, the Toyota Tundra ironically remains one of the most American-made trucks. The automaker has an assembly plant in San Antonio, Texas, which explains where all parts come from.
Honda Pilot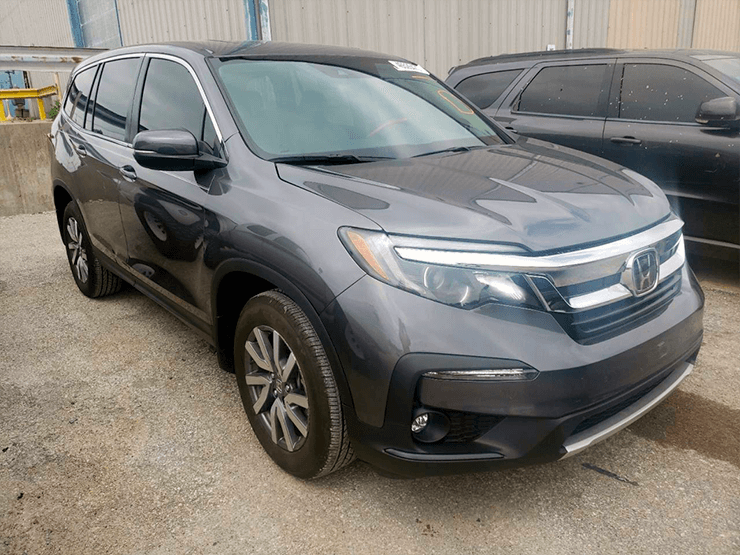 Ta-da, here is another Japanese car, and it's the Honda Pilot. 4 Hondas ranked in the top 10 American-made vehicles in 2021. Everybody loves them for their reliability and practicality. This one is a nice, spacious, and highly comfortable American-built SUV. To wrap this up, we'll say that Pilots (as well Odysseys and Passports) have nearly 70% of components originating in the US.
Chevrolet Corvette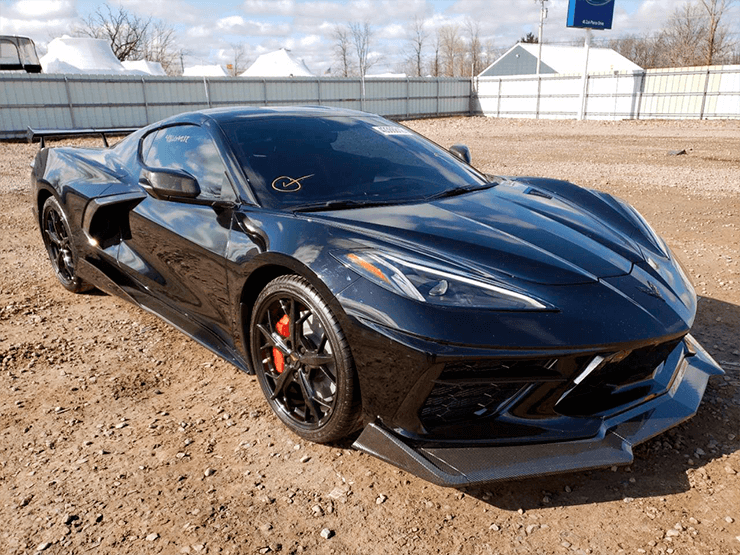 Let's greet one of the best American-made sports cars that finally has a mid-engine layout. Since the beginning of the 1980s, Bowling Green in Kentucky has been home to one of the most famous American automobiles, the Chevrolet Corvette. The newest generation of this road burner is being produced here, too. In addition, most of its complex components (including an innovative Tremec dual-clutch transmission) are also assembled here. These are hot sellers, and even on auctions, their prices are creeping high. But don't panic. You can find one on AutoBidMaster with a considerable discount.
Ford Mustang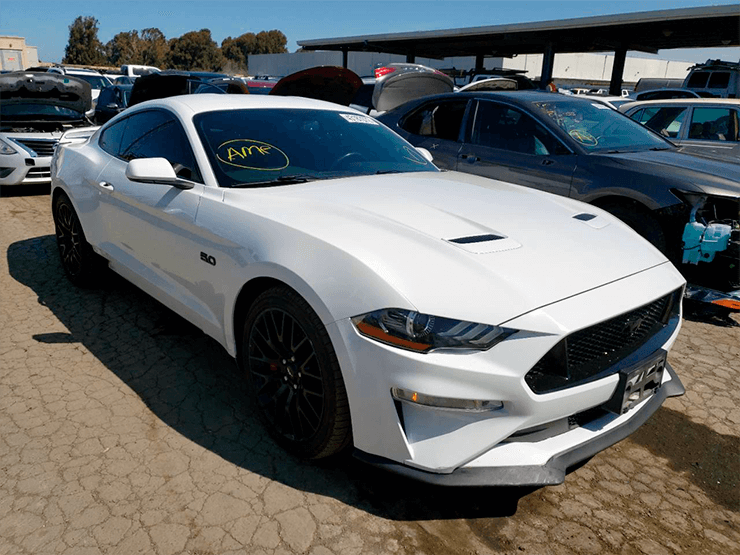 Of course, the Ford Mustang is on our list. This model has leapt over more than 30 positions from 2020 to become the silver medalist in the rating of most American-made vehicles in 2021. AutoBidMaster believes that this model embodies the whole culture that sprang forth in the 1960s. Moreover, the Ford Mustang is an unquestionable leader when it comes to popularity. More than 10 million pony cars have been seen around the world so far. The following of this legend won't decrease in the future. Hurry up to get one from our auctions!
Tesla Model 3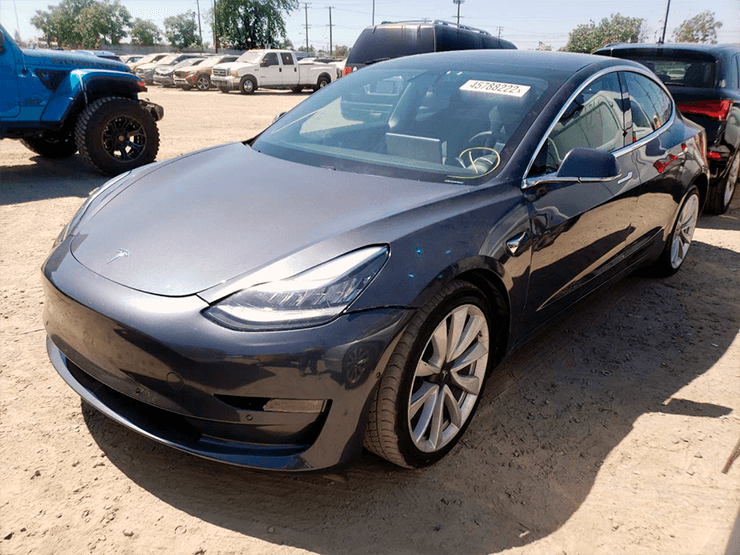 Elon Musk claims that the Model 3 has become the first American EV to hit 100% of domestic assembly credentials. Despite significant investments in the Tesla Gigafactory in China, the wealthiest man in the world (at the time of post) says that all Model 3s marketed for the US are assembled here. We think Tesla's recipe is quite simple. They bet on technology and impressive ranges. Engineers spice it up with flat-out dynamics, and you get a great car. Look for the best American-made EV if you're ready for silent and eco-friendly motoring.
Last Word
It was a surprise for us that several Japanese cars had reserved their spots on the list of most American-made vehicles. All in all, we are proud to help you make a patriotic choice. Did you know that most buyers also factor this in when they consider what car to buy? Our team hopes you have already found something for your budget and needs. If you haven't, we'll be glad to guide you through every step. Create an account with us, upload a copy of your government-issued ID, and place a security deposit. Don't forget to upgrade your membership to enjoy the live bidding. Call us at +1 (503) 298-4300 (4:00 AM – 4:00 PM Pacific Standard Time, Monday through Friday), or you can contact us online if something remains unclear.
Latest posts by AutoBidMaster Staff Writer
(see all)