When it comes to choosing a reliable vehicle, a Tesla SUV stands out as an excellent option. These vehicles not only offer access to cutting-edge technology, luxurious features, and exceptional performance, but they also come with the added benefit of being environmentally friendly. Instead of purchasing new, buying a used Tesla SUV from a reputable seller like AutoBidMaster through online car auctions is a smart and cost-effective choice. Let's explore the steps that ensure a smooth and well-informed journey when buying a dependable used Tesla SUV.
With over 300,000 used cars available for sale, AutoBidMaster offers a wide range of vehicles, from motorcycles to heavy industrial equipment. Browse through the listings and secure your desired vehicle with us!
The Benefits of Buying a Used Tesla SUV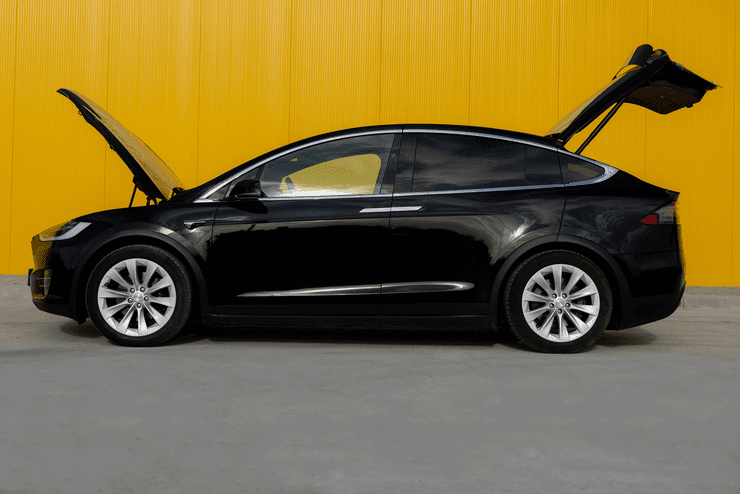 One of the most obvious benefits of buying a used Tesla SUV is the huge cost savings. Since Tesla vehicles usually last over 500,000 miles of mileage, they tend to keep their value well compared to gas-powered cars and SUVs. Conventional gasoline-powered vehicles have more than 2,000 moving components, in contrast to EVs, which have only about 20. It means that you will spend much less money on the electric car's maintenance. Furthermore, secondhand Teslas frequently have lower insurance rates and taxes, making them an even more cost-effective option.
Furthermore, buying a used Tesla electric SUV aligns with sustainability and environmental consciousness. Opting for a pre-owned electric vehicle contributes to reducing the carbon footprint associated with transportation. Tesla's electric motor produces zero emissions, aiding in the fight against climate change and fostering a cleaner environment for future generations.
Access to Tesla's Supercharger Network is another benefit of owning a used Tesla SUV. The brand has built a vast network of charging stations, allowing its customers to drive great distances without concern about range limitations. You'll have access to this extensive charging infrastructure as a used Tesla owner, ensuring easy and stress-free road trips.
Buyers of used Tesla SUVs can also benefit from the wealth of information accessible on the vehicle's performance and dependability. The integrated telemetry system in Tesla cars offers information on the vehicle's maintenance history, battery health, and general driving behaviors. This transparency allows customers to make more educated decisions and provides peace of mind when purchasing a used Tesla SUV.
Furthermore, pre-owned Tesla cars still come with a proper warranty, giving buyers peace of mind. While the guarantee on the car is shorter than that on a new Tesla, it still protects against potential manufacturing faults or difficulties that may emerge.
Which Tesla Model Should I Buy?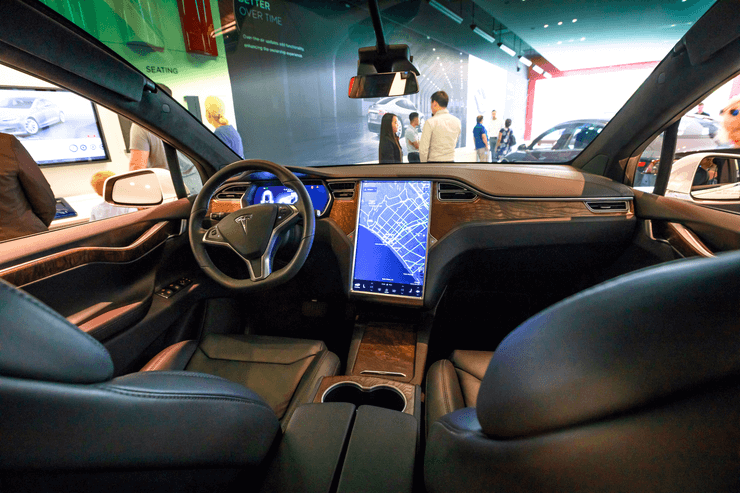 Tesla is known for its cutting-edge electric vehicles that combine innovation, performance, and sustainability. With a range of models available on the market, determining which Tesla model to purchase can be a difficult decision. The Tesla Model 3, Tesla Model S, and Tesla Model X are three popular SUV options worth exploring. Let's review them in detail.
Tesla Model 3
The Model 3 is a compact sedan designed for everyday rides and offers more affordable pricing compared to other Tesla models. It provides an impressive range of up to 353 miles on a single charge, making it suitable for those who frequently travel moderate distances.
Additionally, the Model 3 comes equipped with Tesla's Autopilot system, ensuring a safe and comfortable drive. Its sleek design and minimalist interior also give a touch of elegance to this electric car. If you are looking for a practical, budget-friendly option without compromising on range or advanced technology, the used Tesla Model 3 SUV from the AutoBidMaster online auction is an excellent choice.
Tesla Model S
This SUV delivers exceptional performance and acceleration. It can go from 0 to 60 mph in 2.3 seconds, making it one of the world's fastest electric vehicles. The Model S also has a range of up to 370 miles, making it suitable for longer journeys. It stands apart from other electric vehicles in its class due to its roomy cabin and elegant style. The used Tesla Model S cars available at AutoBidMaster online are for you if you like luxury, speed, and a longer range.
Tesla Model X
This is an SUV-style car with cutting-edge technologies that is ideal for customers who want greater adaptability and seating capacity. The Model X has a distinctive and eye-catching style with its Falcon Wing doors, panoramic windshield, and optional third-row seating. The Model X seats up to seven passengers and offers plenty of baggage capacity. It has a range of up to 351 miles on a single charge and all-wheel drive, which ensures stability and control in a variety of weather situations. The used Tesla Model X for sale at online car auctions is a good choice if you have a larger family or regularly want more space.
Summing Up
Buying a used Tesla SUV has a number of advantages. The brand offers the option to enjoy luxury without the high price tag. That's all thanks to considerable cost savings and sustainability, as well as cutting-edge technology and a stylish design.
We at AutoBidMaster have offers for every driver. To make sure of it, just register on our auction platform, upload a copy of your government-issued ID or passport, place a security deposit, and start bidding on your desired car. You can also upgrade your membership to have unlimited opportunities. We are here to assist you in any way, so please contact us online anytime or call at +1 (503) 298-4300 (4:00 AM–4:00 PM PST, weekdays).
We are on a mission to help our customers give a second life to used cars by simplifying auto auctions for all. – AutoBidMaster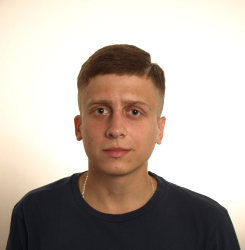 Latest posts by Vitalii Movchan
(see all)