As we get further into 2020, we're seeing more and more 2020 model year salvage Teslas coming to AutoBidMaster. New Tesla ownership is cost-prohibitive for, well, most of us. There is hope, though. If you're looking for a salvage, used, or crashed Tesla, here are our top 3 in no particular order.
Tesla Model 3
The Model 3 is Tesla's entry-level car, with an MSRP of $39,990. According to Edmunds, the average price of a new car nowadays is $37,000, so the Model 3 falls just above that range. The base model has a range of 250 miles and a 0-60 of 5.3 seconds using an electric motor that puts out 283 horsepower and 307 lb-ft of torque. Entry level model, sure, but not necessarily entry level specs.
The Model 3 pictured below has some pretty serious damage to the driver's side, but with 418 miles and a run & drive verification from the auction yard, it's a great opportunity to get your hands on a salvage Tesla without the original pricetag. At the time of writing this article, there is no sale date assigned to this car yet, so you may be in luck if you're still looking for a crashed Tesla for sale.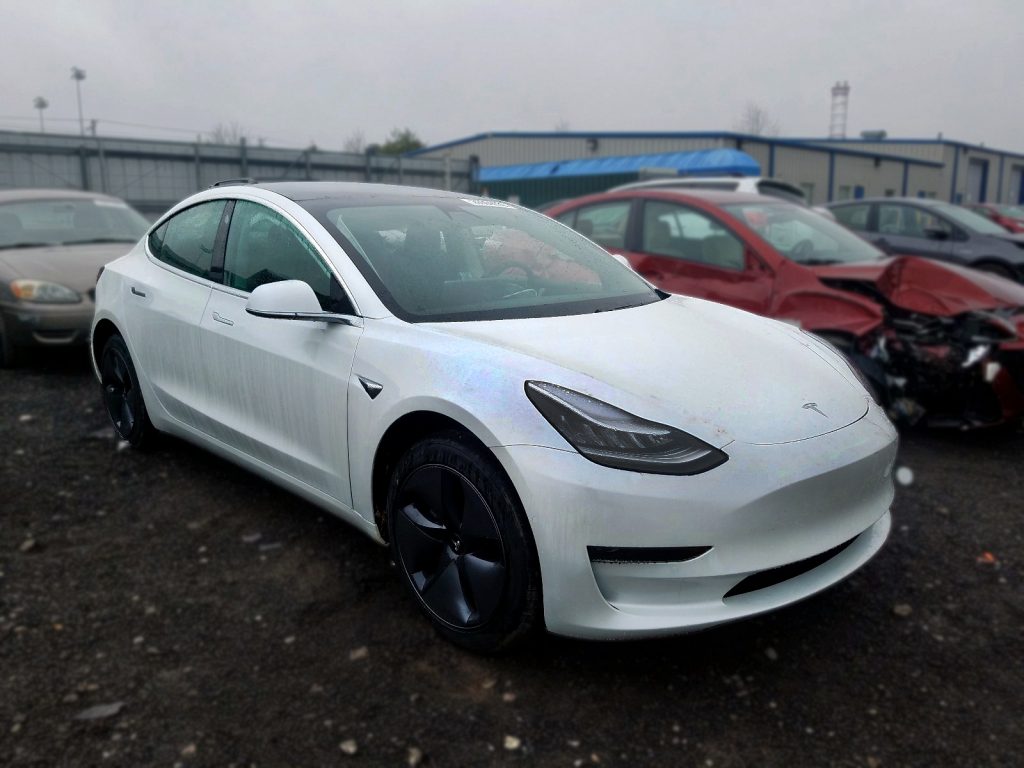 Tesla Model X
With the 2020 base model starting at $84,990, the Model X is a *wee* bit more expensive than the aforementioned Model 3. If you've got a massive family and want an electric SUV, this is your best choice. The 2020 model comes in two trims: Performance and Long Range. The Long Range has a 0-60 of 4.4 seconds, an estimated 328 mile range, and AWD. The Performance's range drops by about 23 miles to 305, but has a 0-60 of 3.4 seconds. Or you can put it in Ludicrous Mode, which drops the 0-60 time to 2.7 seconds. Both trim levels are fantastic specs for an SUV, let alone any car.
We're starting to see 2020 Model X's popping up in our inventory, but the Tesla featured below is a 2018 with what appears to be mostly cosmetic damage to its rear end. With only 13,398 miles, this one is run & drive verified by the yard and another great chance to get your hands on a repairable but crashed Tesla at a great price. As of now, no sale date has been set for this salvage title 2018 Tesla Model X.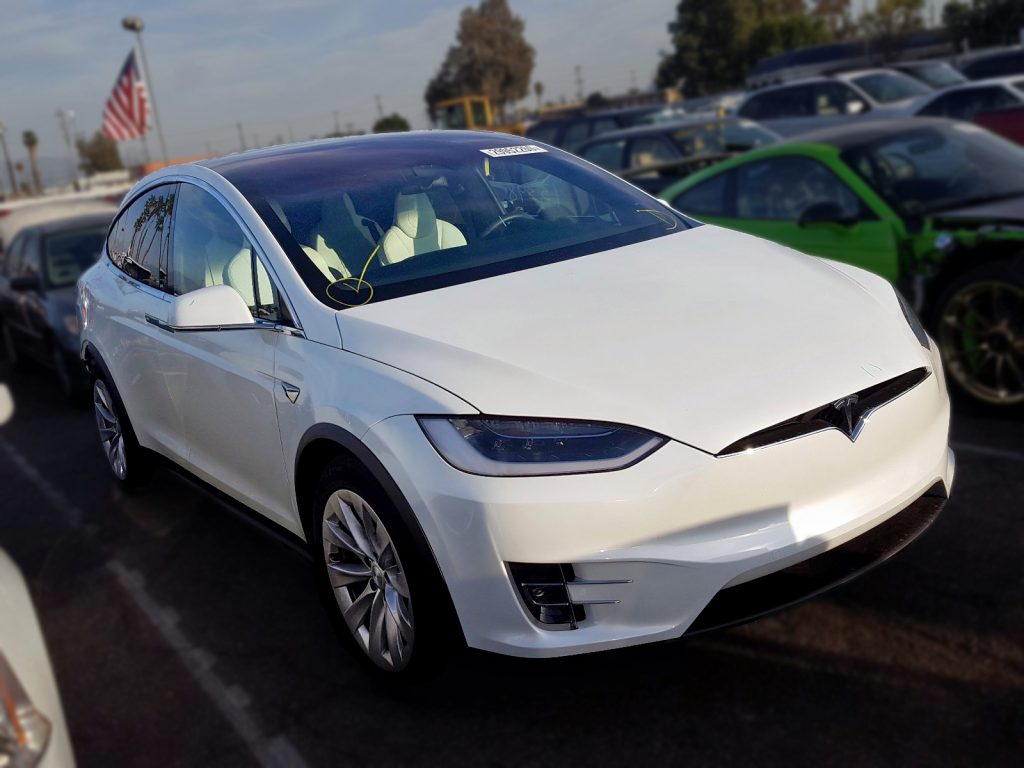 Tesla Model S
The Model S was introduced to the public in 2012 and changed pretty much everything for the EV industry since. The 2020 Model S is available, like the Model X, in two trims: Long range and Performance. The Long Range trim has an EPA-estimated 373 mile range. The Performance trim is limited to 348 miles, which is still significantly higher than the majority of EVs on the road today, with a 0-60 time of 2.4 seconds. That is a wildly impressive number for a car that is A) entirely electric and B) has an MSRP of just under six figures.
The used Model S below is a 2018, although we're starting to see 2020 Model S' pop up in our inventory, too. This one has a clean title, 10,975 miles, and a buy it now price of $58,000: a pretty serious reduction from the showroom floor. It's up for auction on March 26th, 2020, so if you missed it you can check our Tesla Model S inventory.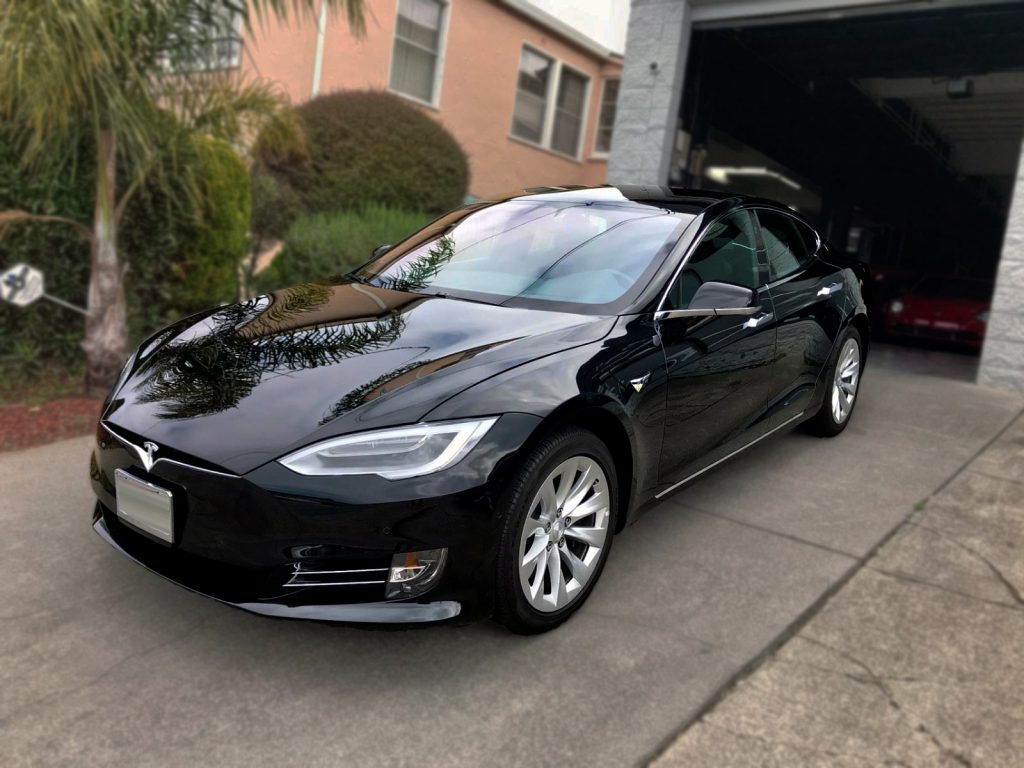 We've got more clean title, used, and crashed Teslas available
If you're looking for something a bit different or a littler older, you can see all of the Teslas we have headed up for auction. Before you bid on any vehicle, be it a Tesla or anything else, make sure to run a ClearVIN VIN Check Report and get the most information about your prospective purchase possible. Use a car VIN lookup tool from our trusted partner to get a detailed report on a vehicle's history before making a purchase.
If you have any questions or need help placing a bid, feel free to give us a call at +1 (503) 298-4300 between 6:00 AM and 4:00 PM Monday through Friday, Pacific Standard Time, or email support@AutoBidMaster.com and we'd be happy to help you.

Happy bidding!
Latest posts by AutoBidMaster Staff Writer
(see all)