Are you participating in the online auctions to get your next vehicle? Then consider bidding on a recent-model rental car. Such vehicles have some advantages that can seem not-so-obvious from the first sign.
We have launched a new category of online car auctions where you can choose from rental vehicles of the most recent models and in great technical condition. You may ask what makes such vehicles worth your attention. AutoBidMaster is here with its rich expertise to help our customers and readers outline the reasons why it's a great idea to consider rental vehicles at our car auctions.
Why to Choose Previously-Leased Cars from Online Auction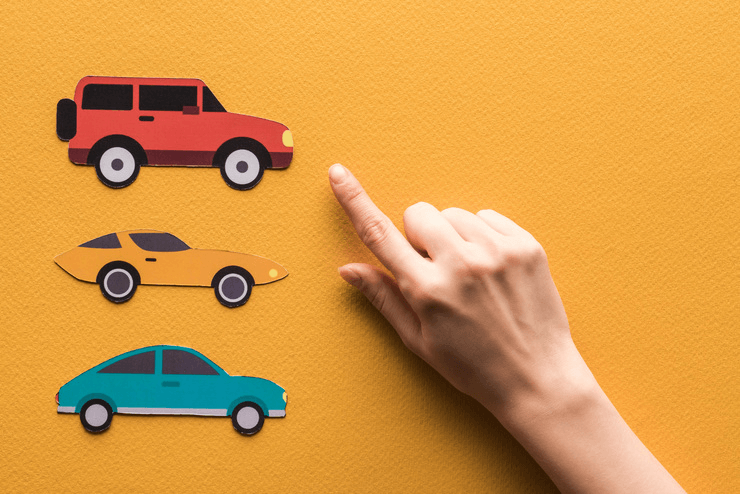 Car motorists may wonder what is hiding behind the offer to get a recent-model rental vehicle as a favorable option. We at AutoBidMaster have the answer to guide you! Here are some benefits of winning rental vehicles at our auction:
Firstly, rental cars are usually well-maintained as they are regularly serviced and inspected. As a rule, car leasing companies need their vehicles to be in good condition to keep their customers satisfied, and they know that proper maintenance is key. So, when you get a rental vehicle, you can have peace of mind knowing that it should have been regularly serviced and is in good working condition.
Secondly, rental car companies typically update their auto fleets regularly to keep up with market demands and trends. This means that the rental cars being auctioned are frequently only a few years old and have relatively low mileage. You can often find vehicles that have been leased for only a short period of time. It means that you can purchase a nearly new automobile that will meet your requirements. With AutoBidMaster, you can get the previously-leased vehicle for a fraction of the cost of buying a brand new one.
Another advantage of purchasing rental cars at auction is that they are typically well equipped. Rental car companies usually offer vehicles with many additional features and appliances, such as Bluetooth connections, navigation systems, and rear-view cameras. These items can be expensive if purchased separately. At the same time, they're often included at no additional cost when buying a rental car.
Finally, rental cars can be a good investment opportunity for those looking to resell. Since recent-model rental cars are usually well-maintained and have low mileage, they typically hold their value better than other used automobiles. This means that you may be able to resell the vehicle for a higher price than other used cars of the same age and condition.
Also Read: What to Know About the Best Car Rental Practices
Rental Vehicle Auctions from AutoBidMaster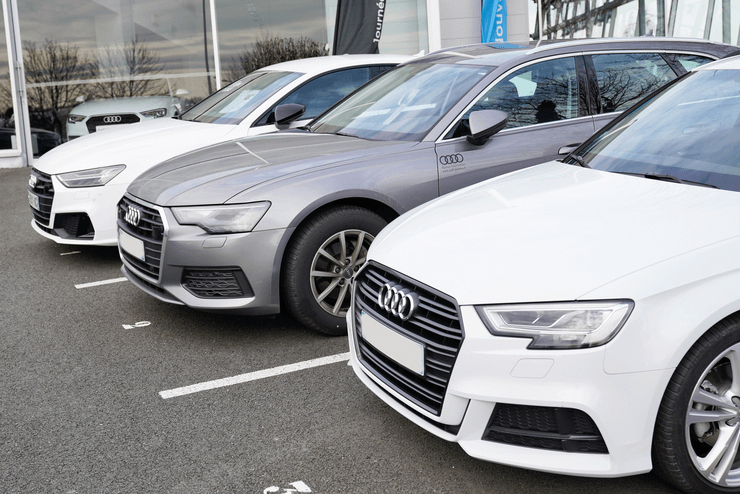 Getting a rental vehicle from an online car auction can be a convenient and cost-effective option. AutoBidMaster allows you to take advantage of this fantastic opportunity. The recent model rental car auctions are performed twice a week, on Mondays and Wednesdays, at 11 a.m. Central Time. Check out what you can get with AutoBidMaster when it comes to previously-leased vehicles!
What to Know Before Getting a Rental Vehicle at Auctions
If you decide to participate in the online car auctions, it's important to take the necessary steps in order to ensure safety and avoid misunderstandings. Our recommendations are simple. Start by doing research. Take into account the brand and type of car desired and find out what is available at an online car auction. Familiarizing yourself with the auction terminology and basic principles listed in our Help Center can also make the process much easier.
When getting a vehicle from an online car auction, participants need to be mindful that they are legally responsible for the purchase. As such, it's important to make sure the rental vehicle is inspected prior to the bidding process. To prepare even better, we advise requesting a vehicle history report for the rental vehicles you'd like to bid on and get home. A vehicle history examination from our partner, ClearVin, outlines prior mechanical problems, damage, recall and ownership history, odometer reading, and many others.
When getting rental vehicles from an online car auction, we strongly recommend motorists read our rules and policies and look through our video guides. Pay special attention to the security deposit terms and its return eligibility.
When you are ready, you can bid on the AutoBidMaster online auctions for recent model rental vehicles at the predetermined time and date above. Furthermore, we offer vehicle shipping to any point on the map, so you don't need to puzzle yourself with the logistics concerns. With the right preparation and knowledge of the process, individuals can find their ideal vehicle without the hassle.
Top Three Recent Model Rental Vehicles at AutoBidMaster
To make your choice of the previously leased vehicles at our online auctions easier, we have outlined the most in-demand cars in this category:
Toyota Camry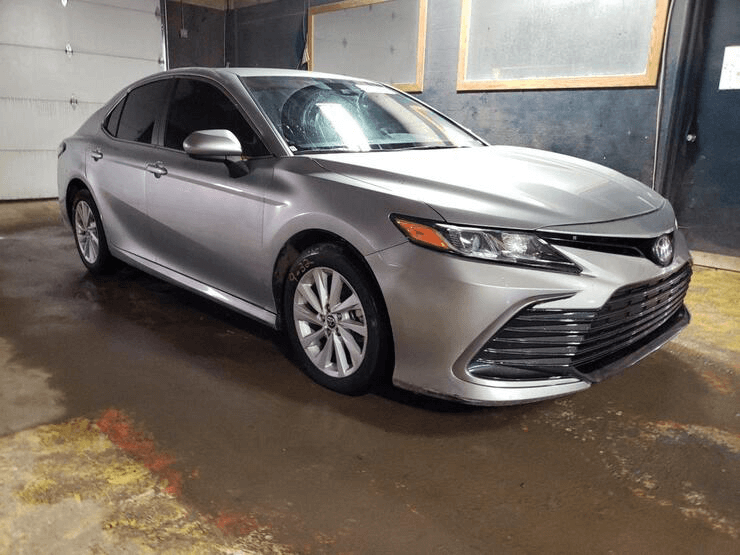 The Toyota Camry is a midsize car that has been in production since 1982. It's known for its reliability, fuel efficiency, and comfortable ride.
The Camry is available in both sedan and coupe body styles and is equipped with various features such as a touchscreen infotainment system, adaptive cruise control, lane departure warning, and a rearview camera. It's also known for its spacious interior, making it a popular choice for families.
The Camry is powered by a range of engine options, including a fuel-efficient hybrid model. Overall, the Toyota Camry is a practical and dependable vehicle that is designed for everyday driving. We at AutoBidMaster have a selection of such cars in our recent model rental vehicle inventory.
Ford Escape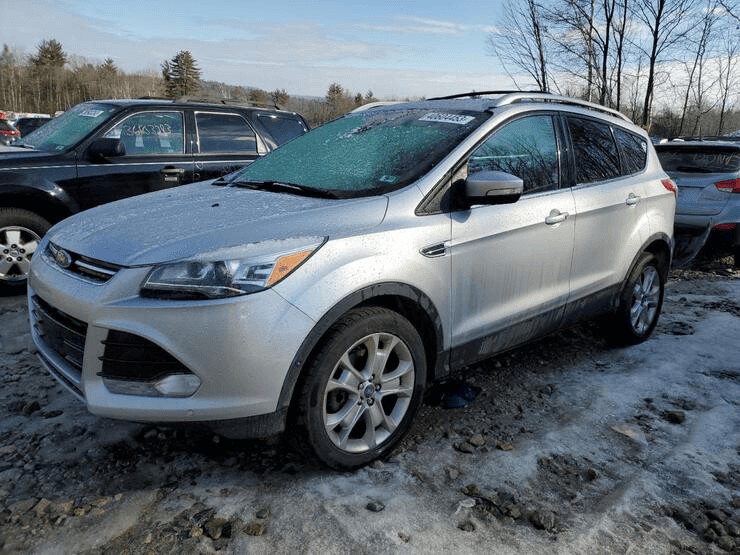 The Ford Escape is a compact crossover SUV that was first introduced in 2000. The vehicle is known for its stylish design, comfortable ride, and versatile features. It has a roomy interior with comfortable seating for up to five passengers, making it a great choice for families or those who need extra cargo space.
The Ford Escape is available in front-wheel or all-wheel drive and has a range of engine options, including a hybrid model. Some of its features include a rearview camera, keyless entry, and a user-friendly infotainment system. The vehicle also has a strong safety record and is a popular choice among motorists looking for a reliable and practical SUV. Look at what AutoBidMaster has to offer when it comes to recent rental Ford Escape vehicles.
Nissan Rogue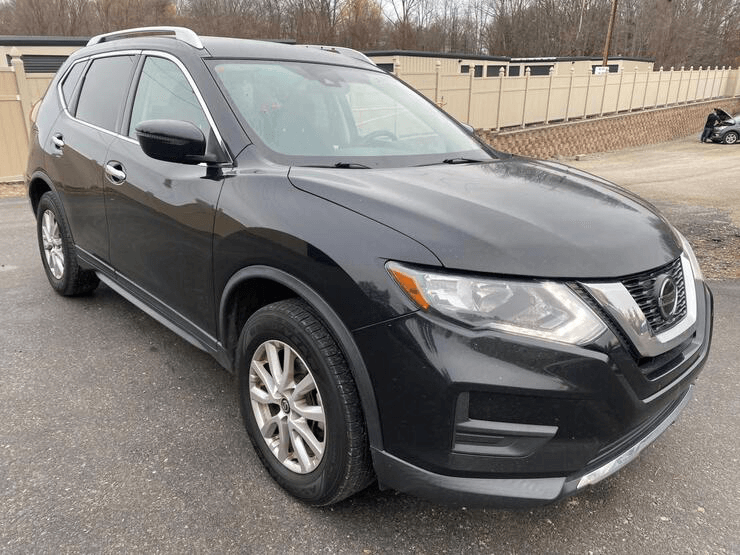 The Nissan Rogue is a compact SUV that offers a spacious and comfortable cabin, making it a popular choice among families. It features a sleek and modern exterior design with a distinctive V-motion grille, boomerang-style headlights, and sharp creases on the hood and body.
The Rogue is equipped with a variety of advanced safety features, such as forward collision warning, automatic emergency braking, and blind spot warning, which enhance the driver's confidence on the road. It's available in front-wheel and all-wheel drive configurations and is powered by a 2.5-liter four-cylinder engine that delivers adequate power and fuel efficiency.
The Nissan Rogue offers a smooth ride, agile handling, and ample cargo space, making it a versatile and practical SUV. You can also get a previously leased Nissan Rogue with us at AutoBidMaster.
Summing Up
Purchasing a rental car at AutoBidMaster auctions is a smart choice. You can find well-maintained, relatively new vehicles that were recently leased. As a rule, such cars have additional features and equipment installed and won't cost you an arm and a leg compared to buying a brand-new automobile. Plus, they can be a great investment opportunity if you decide to resell them in the future. At AutoBidMaster online auctions, we have a large inventory of the most recent model rental cars.
To join the best automotive community and take advantage of unsurpassed offers for the most recent model rental vehicles, register on our auction platform, upload a copy of your government-issued ID or passport, place a security deposit, and start bidding. You can contact us online or make a telephone call at: +1 (503) 298-4300 (4:00 AM–4:00 PM PST, weekdays).
We are on a mission to help our customers give a second life to used cars by simplifying auto auctions for all. – AutoBidMaster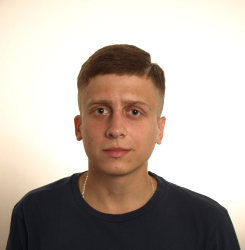 Latest posts by Vitalii Movchan
(see all)