Times are tough right now, and social distancing is still in full effect. So what do you do when you want to have fun with your friends in a safe way?

Adventure motorcycles.

That's right, adventure motorcycles. Also known as sport touring motorcycles, are the perfect mix of comfort and off-roading capability. Want to go camping but on a motorcycle? Perfect. Want to take long trips that might involve sand and gravel? Excellent. Want to ride up and down flights of stairs? We don't recommend it, but an adventure motorcycle might be the right choice. To make the decision easier for you, since you already wanna get an adventure bike, we're listing five of the best adventure motorcycles you can find right on AutoBidMaster.com.
Suzuki V-Strom
The Suzuki V-Strom comes in a few iterations, namely 650 and 1000 cc. The 650 pushes 66 horsepower and 44.5 lb-ft of torque, while the 1000 puts out 99 horsepower and 74.5 lb-ft of torque. Both also have a liquid-cooled engine, so for those long jaunts through the desert: this is the bike for you. The 1000 has a starting price of $12,999, and you can find even better deals on the Suzuki V Strom 650 and 1000 on AutoBidMaster.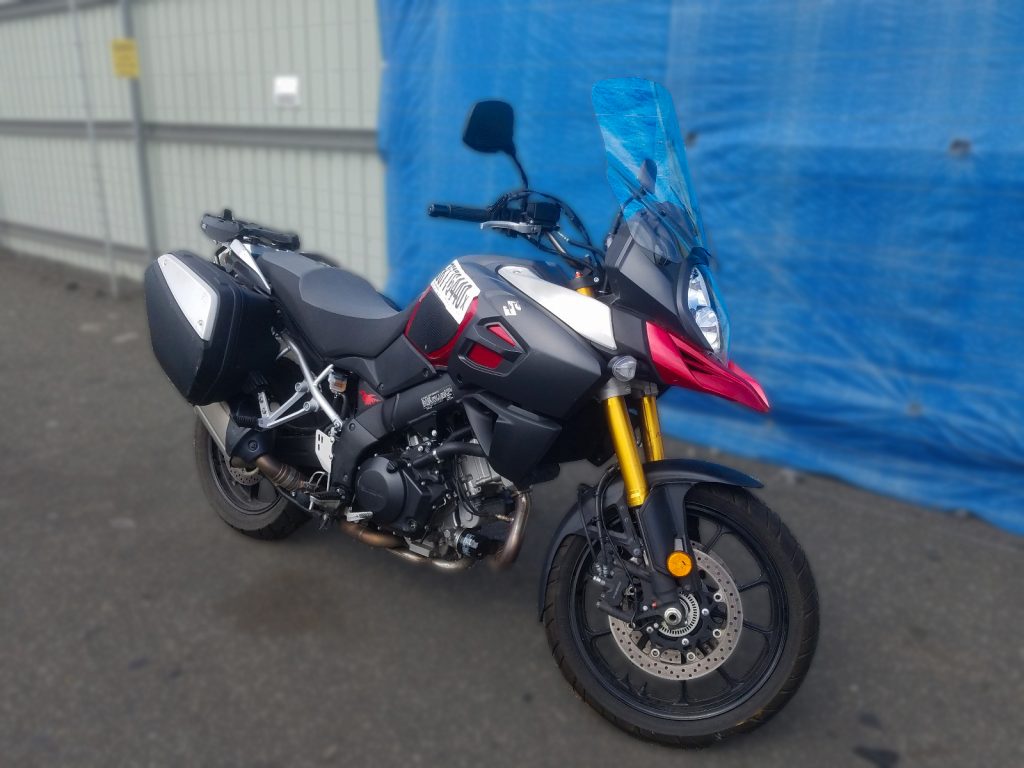 Honda African Twin
An incredibly sturdy, resilient, and reliable bike, the African Twin has been a mainstay in off-road adventures since its release. Initially a 650, it has been a 1000cc since 2016. It combines modern-day tech like Selectable Torque Control with an incredibly rugged and vintage look, so if you run into anybody out on the trail, their heads will turn. If you're looking for a Honda African Twin, start looking with us.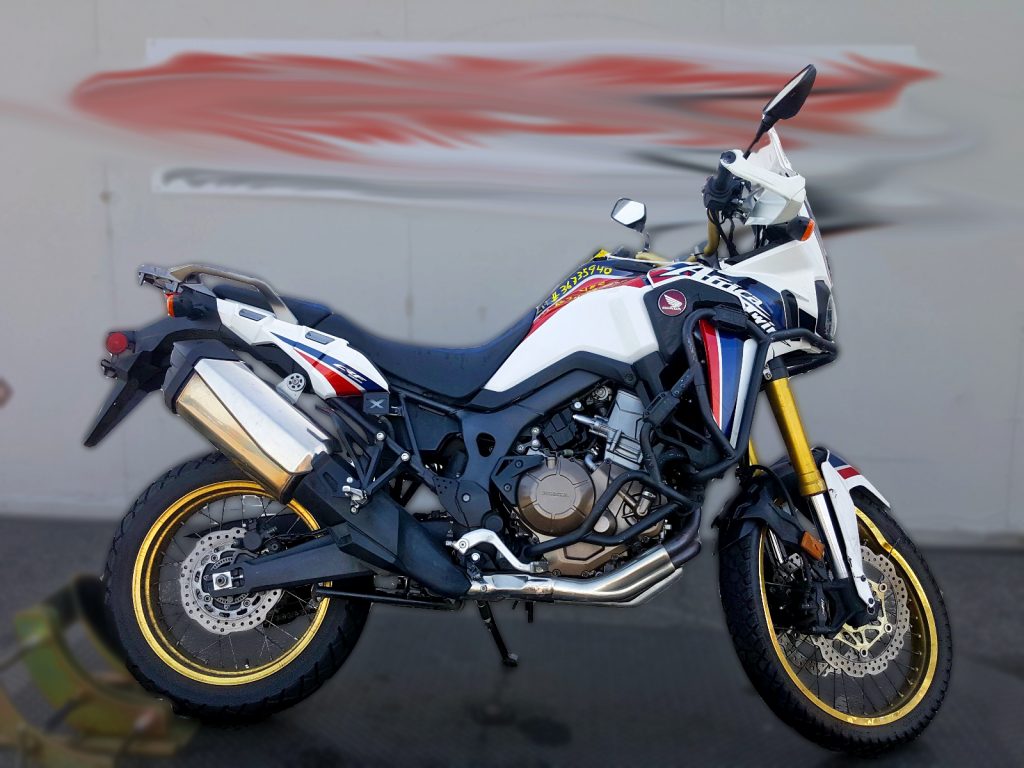 BMW R1200GS
One of BMW's best-selling adventure motorcycles (and best-selling bikes, period), the R1200GS is all things touring and travel. Incredible suspension, agile handling, and a big engine combined with a 125 horsepower, 92 lb-ft of torque engine? That's the low rumble of a horizontal twin steadily making its way across an entire continent with you sitting comfortably on top. A well-maintained BMW R1200GS will last you forever, and we see them coming up on salvage motorcycle auctions pretty frequently. It's been replaced in BMW's lineup by the R1250GS, so available models can help you save a buck.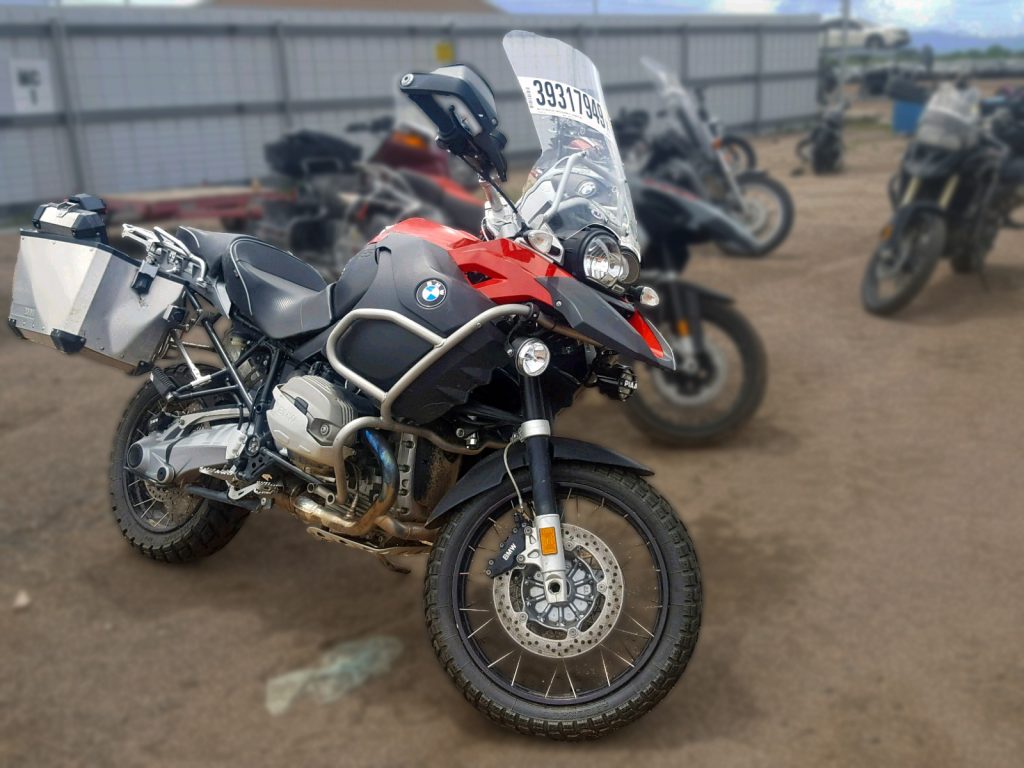 Triumph Tiger
Introduced in 2010, the Triumph Tiger 800 has made waves in the dual-sport world since. The only 3-cylinder on this list (one of Triumph's signatures), the Tiger 800 is an incredibly capable bike for having a small(er) engine than other counterparts on this list. With an incredibly low torque range, nearing max torque at 2,000 rpms, this bike is excellent for crawling over tricky terrain while still maintaining excellent cruising speeds on long stretches. The Triumph Tiger has any and all parts of your journey is covered.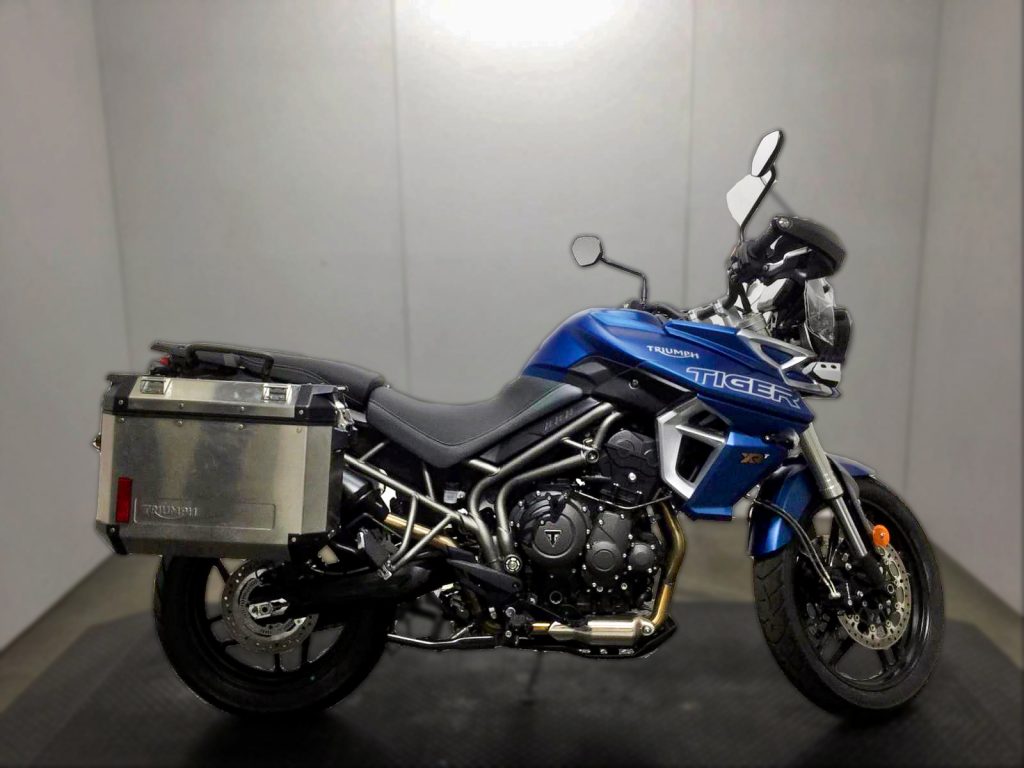 Ducati Multistrada
No fancy motorcycle list is complete without Ducati. From a top speed of nearly 160 miles an hour to advanced tech like fully-adjustable suspension and active traction control, the Ducati Multistrada has it all. While a 1200cc on and off-road beast may be a lot for many riders, the Multistrada has been offered with a variety of engine displacement throughout the years, with earlier generations having a 620CC displacement typical of slightly older Ducatis. The older Ducati Multistrada is just as capable and beautiful as new models.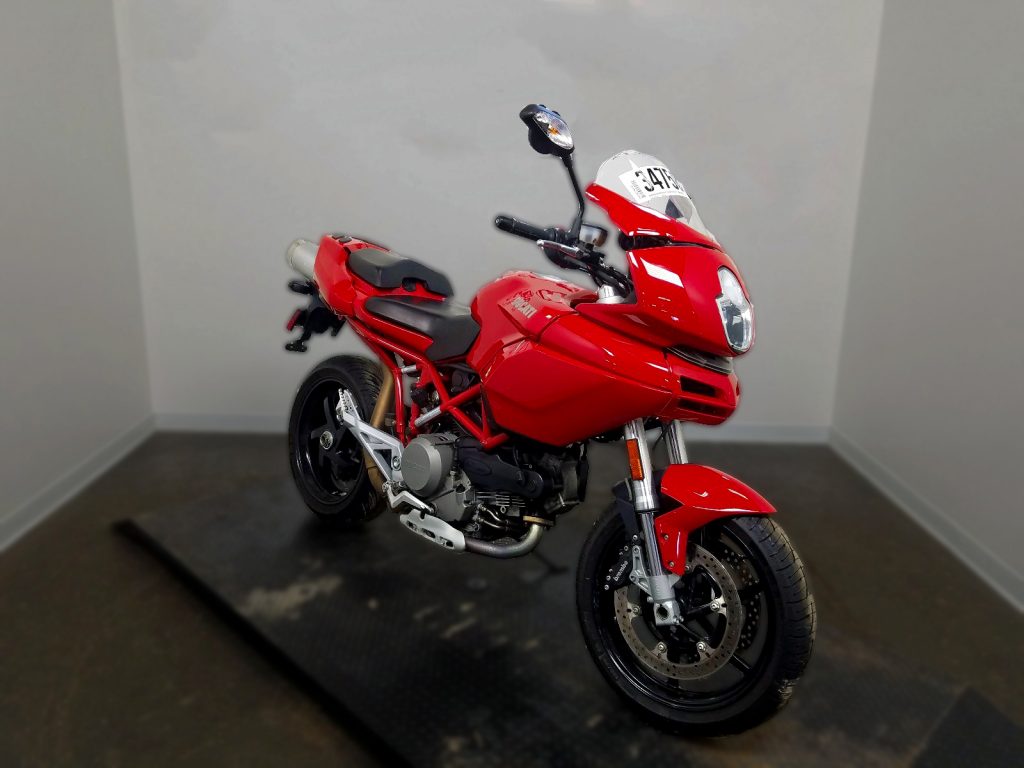 There are more adventure motorcycles to choose from!
If none of those make you wanna ride, or your motorcycle adventure doesn't involve anything that isn't paved, we have hundreds of bikes on our salvage motorcycle auctions in the USA. Take a look, there's something there for everyone.

If you have any questions about registration or need help placing a bid, give us a call at +1 (503) 298-4300 between 6:00 AM and 4:00 PM, Monday through Friday, Pacific Standard Time. You can also shoot us an email at [email protected].

Bikes have VINs too, so be sure to run a comprehensive vehicle history report through a trusted NMVTIS provider like ClearVIN.com to make sure you know everything about the bike's past before placing a bid. Many websites offer free VIN lookup services to help consumers make informed decisions when buying a used car. To reveal the bike's background, look no further than ClearVIN, our trusted partner.
Latest posts by Штатный автор AutoBidMaster
(see all)