Car enthusiasts have a huge number of handy devices and appliances that make their driving more comfortable and effortless. The most notable example here is GPS, which has become an essential component of the modern automobile.
At the same time, there are cases when you don't find the GPS device in a car you've just bought, or your GPS device might have been broken. The situations can differ, but imagine that you're out on strange or lonely roads without navigation. Getting home could be challenging, right?
To keep our readers and clients aware and prepared, we at AutoBidMaster have gathered some GPS options that can help if your car doesn't have one built-in. Keep reading to learn more!
Apple CarPlay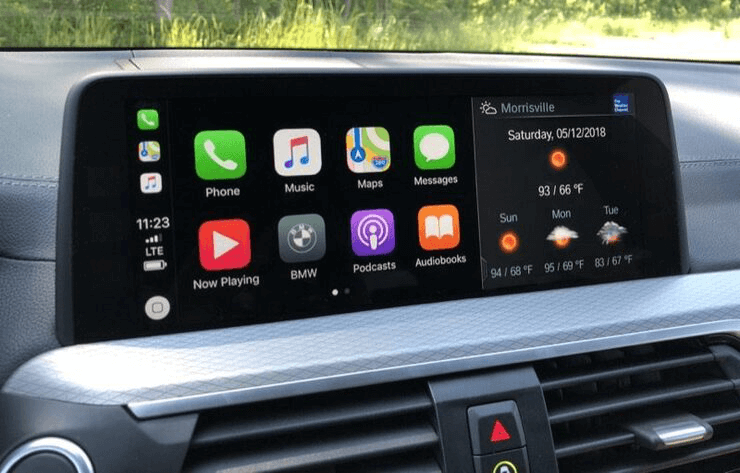 The most common device used instead of a built-in car GPS is a smartphone. Depending on the operational system, it has a huge amount of features and applications that can serve well in navigating. For example, let's review the Apple CarPlay system that was first presented to the public in 2014 at the Geneva International Motor Show.
This software allows you to connect an iPhone with a multimedia-adapted automobile for Siri or other service integration. To use the feature, you need to have at least the fifth iPhone version with iOS 7.1. or newer. With the CarPlay software, you can transmit various smartphone applications right onto the car's displays. It may be navigation, music, e-mails, and much more that appear on the screen of your automobile.
The connection is very simple and doesn't require additional knowledge or skills. All you need to do is open an application you want, including GPS, and it'll be integrated into the car's multimedia. The infotainment system can be linked using the Lightning connector for charging the iPhone battery. Some new cars have more functionality, so it's possible to link in another way, for example, using Bluetooth. However, it's most convenient to connect using a cable. The phone will be charged at the same time, so the battery won't run out at an important and unexpected moment.
A vehicle owner can start using the new integrated system by voice and drive the car at the same time. As a result, Apple CarPlay can be considered not only convenient but also completely hands-free and safe.
Android Auto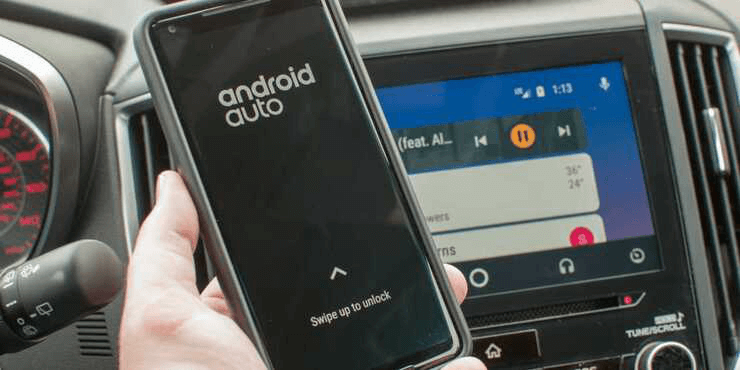 In this section, we'll review a comparison of the abovementioned software but appropriate for Android users. With its help, you can effortlessly transmit the main functions of a smartphone to the multimedia system of your car. This makes it easier and safer to use your phone while driving. Furthermore, you have quick access to apps and features such as GPS or Google Maps, music, phone calls, and SMS.
All your Android needs is to be version 6.0 of the operating system or newer one. The program supports both sensor-based car multimedia devices and those with button controllers. The software is also manageable with the voice commands, which reduces the driver's distraction on the road.
The main point is that the system was designed to be easier and more convenient to use in a car than just utilizing a smartphone with holders or stands. To minimize the inconvenience of using the missing buttons, Google has made it possible to control most Android Auto functions through voice control, which, again, affects the safety of driving.
The app is free and can be downloaded from the Google Play Store. At the same time, Android Auto is an application that requires the use of data, including a mobile connection, and the quality of the system may depend on the quality of communication and the speed of Internet access.
Android Auto isn't available on all cars, nor is Apple CarPlay. However, the technology is constantly evolving and being updated. Interestingly, regular updates are one of the main benefits of using Android Auto software. If we speak about navigation, you have access to all the latest features and new databases that allow you to get more precise maps and location details.
Garmin Devices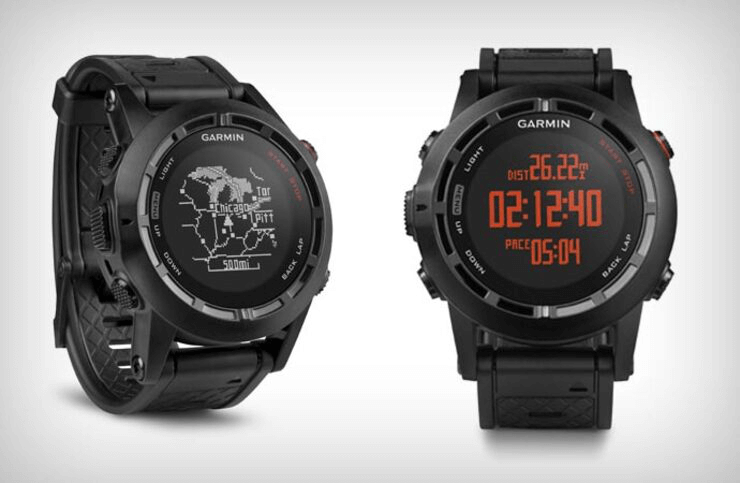 Those are considered the most precise gadgets for navigation and sports activities. Since 1989, the manufacturer has provided only high-quality products for various needs and tasks, including driving.
A smartwatch is a device that drivers don't often link with GPS or maps. However, Garmin has its opinion on this point and offers universal watches you can use on the road. As an example, we'd like to outline the Garmin Marq Driver, which has not only Multi-GNSS system but even maps you can easily download and store on the gadget. Such a smartwatch is able to calculate position, speed, and time by receiving satellite signals broadcast from some navigation satellite systems, including GPS, Galileo, Beidou, etc. There are a few other gadget configurations with such navigation functions. For instance, the Forerunner 955 and 255 versions, as well as some Sapphire gadgets.
If we speak about mobile navigators that you can buy for your car, consider the following device lineups appropriate for particular tasks:
The Garmin Nuvi series is your choice if you're looking for a practical and simple GPS that won't cost you an arm and a leg. With such a device, you don't have to use navigation on your smartphone and depend on mobile connection.
The Garmin nüviCam devices will suit those who want to have both a video recorder and a GPS in one gadget with great functionality.
The Garmin dezl solution is best for those who are into international truck logistics and offer their freight services. The device has a huge amount of handy details for truck drivers.
When choosing a Garmin gadget, deal only with authorized retailers or the manufacturer itself. It'll guarantee you get a licensed and reliable product that will meet your requirements and serve you well.
In Conclusion
If you don't have a built-in car GPS, there are simple and reliable solutions instead. For example, you can use a smartphone and connect it to the automobile's multimedia system. It's also possible to utilize a smartwatch or mobile GPS. The key point is to ensure safety when you're on the road.
We at AutoBidMaster are happy to provide you with useful automotive details that can help you on the road. Our mission is to assist other car enthusiasts. To join us, we invite you to sign up on our auction platform, upload a copy of your government-issued ID or passport, place a security deposit, and start bidding. Don't hesitate to contact us online anytime or call us at: +1 (503) 298-4300 (4:00 AM–4:00 PM PST, weekdays).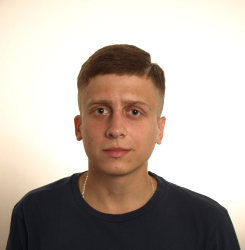 Latest posts by Vitalii Movchan
(see all)