From brand new to classic cars, we've got your date covered
Valentine's Day has come around again, and for some of us, taking our dates out on a romantic dinner or getaway isn't enough. It isn't just about the destination, but the journey. More specifically, what you're driving on that journey. If you don't haven't found your chariot just yet, here are 5 of the most romantic cars you can find on AutoBidMaster.com, from new to classic cars. These are in no particular order, they're just gorgeous.
1. The Aston Martin DB series
Nothing screams romance like one of the most infamous, charming men in cinematic history: James Bond. If you want to take a page out of his book, look no further than the Aston Martin DB Series.
Bond drove an Aston Martin DB5 in 1964's Goldfinger, the third film in the Bond series. The brand remained part of the Bond franchise, and for 2015's Spectre Aston Martin designed the DB10 specifically for the film. Only 10 of these cars were manufactured, with eight used in the film and the remaining two for promotional purposes, but the DB line didn't end there.
With beautiful styling, an insanely luxurious interior, and a 12 cylinder engine that takes you from 0-60 in 3.9 seconds, the DB11 is sure to turn heads – especially your date's – in your direction.
We typically have a few Aston Martins heading for auction.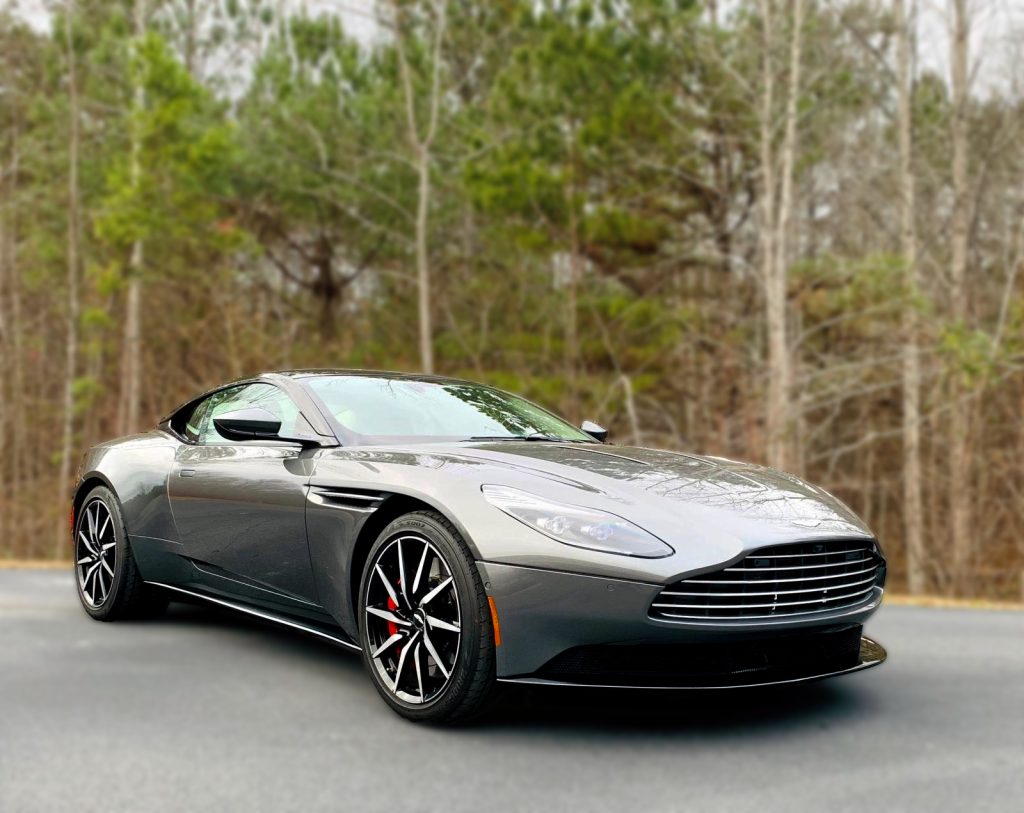 2. 1957 Chevrolet Bel Air
In Dirty Dancing (1987), Frances "Baby" Houseman (Jennifer Grey) falls in love with a Dance instructor, Johnny (Patrick Swayze), in a forbidden romance marred by class distinction.
Anyway, Swayze's character has a phenomenally beautiful car, a 1957 Chevrolet Bel Air. The second of its generation, it came with a V8 that was rated at 162 horsepower, but the true appeal of the Bel Air lies in its romantic aesthetic of an era long gone. If you're looking for a classic, story-book romance, a classic, romantic Chevrolet Bel Air may be the right choice for you.
3. 1967 Camaro SS
A Walk to Remember (2002) follows the story of Landon Carter and Jamie Sullivan, an unlikely pair thrown together into romance because of Carter's bad decisions. One good decision he made, however, was his choice of a '67 Chevrolet Camaro.
From the same era of romanticism as the aforementioned Bel Air, the first generation of the Camaro was developed to compete with the Ford Mustang. Originally putting out 140 horsepower and 220 lb-ft of torque, the Camaro is still in production to this day and a favorite among muscle car enthusiasts.
If you want to impress your date with a timeless, classic muscle car, look no further than the Chevrolet Camaros we have available.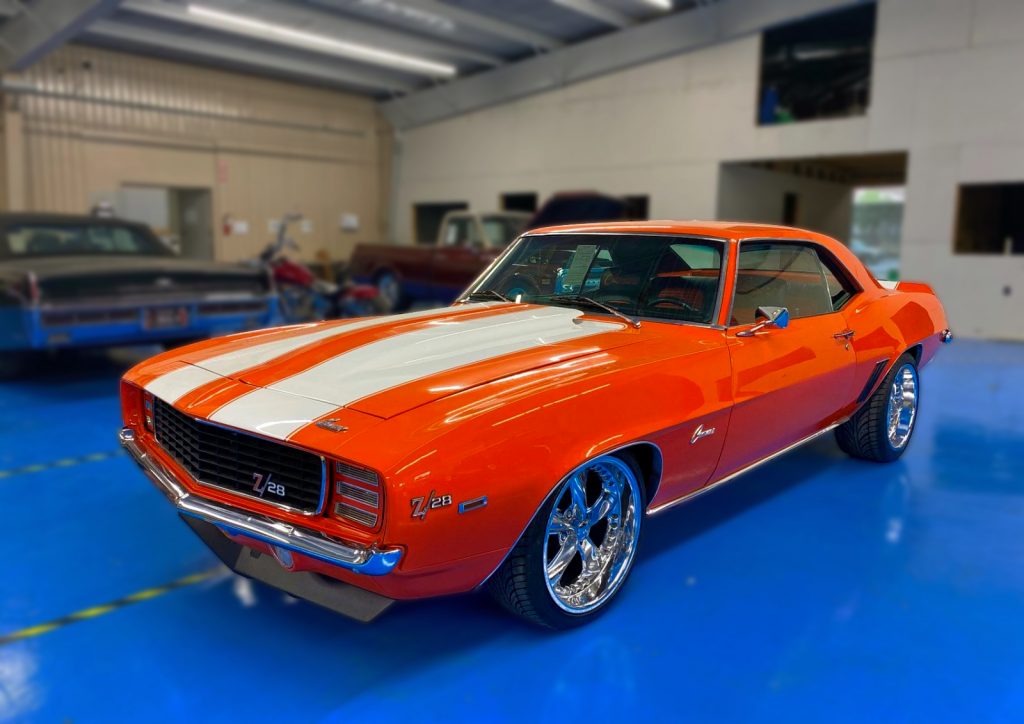 4. 1967 Ford Mustang
In The Lake House (2006), a relationship takes place that literally transcends time. Just not space. A doctor and an architect (Keanu Reeves and Sandra Bullock) occupy the same residence, just two years apart. They communicate through exchanging letters, despite existing two years apart.
You can't time travel (unless there's something you're not telling us) but you can own a piece of automotive history that played a part in this film. Bullock's character drives a 1967 Burnt Umber Ford Mustang. Like the Camaro mentioned above, this was the first generation of the Mustang, pushing out 120 horsepower from a six cylinder engine. The Mustang has remained a huge phenomenon throughout the automotive market, and old and new, they turn heads and pique interest. If your date for Valentine's Day knows romance, classic cars, and romantic classic cars: a Ford Mustang will certainly set the right mood.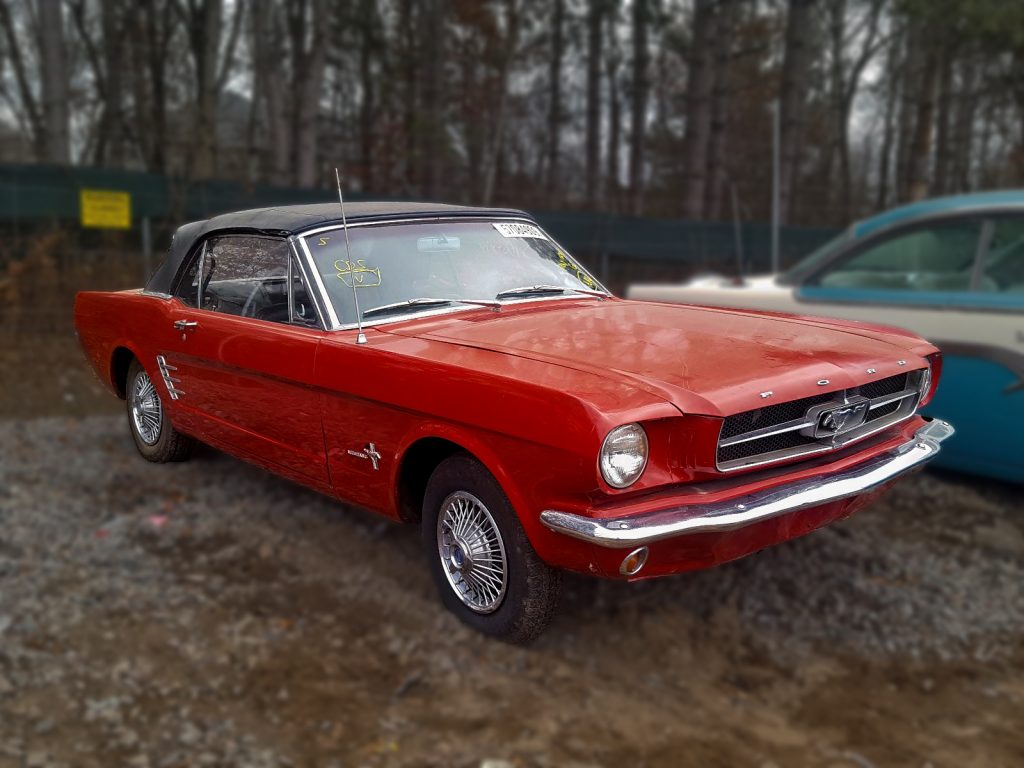 5. Mazda MX-5 Miata
While this car doesn't play any major roles in any remarkable love stories, it has plenty of appearances throughout pop culture, and the Mazda MX-5 Miata is the perfect coupe for a couple's getaway. Although some may consider it a bit cramped, this two-seater is perfect for keeping you and your date close. Sporty, efficient, and as fun as small cars come, the Miata isn't known for disappointing their drivers. Or their dates, for that matter. If you're going out of town, though, keep your belongings to a minimum: trunk space is a bit limited!
And hey, if you're taking your kids out for Valentine's Day, the Miata Twins from Pixar's Cars (2006) can be your selling point.
See all of our available Mazda MX-5 Miatas up for auction.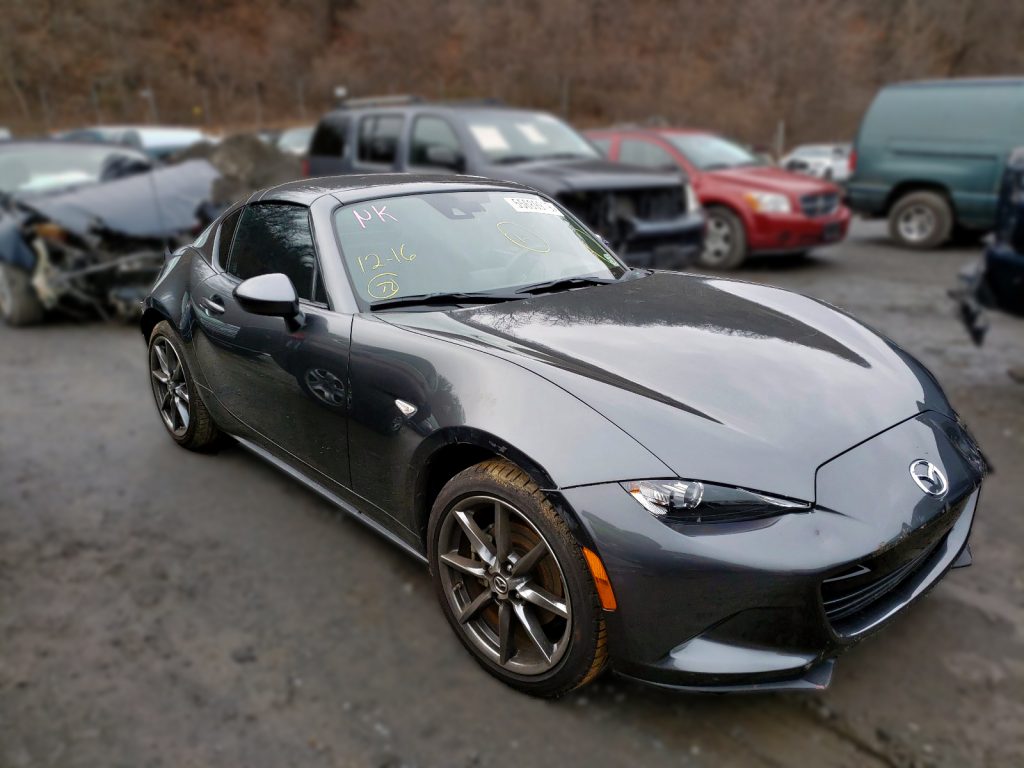 Get ready for Valentine's Day, the car way
Maybe you found the perfect car for your romantic getaway in this article, but if you didn't, use our vehicle finder to find what's right for you.
The worst thing that could happen on Valentine's day would be breaking down on the way to your date, so always be sure to run a vehicle history report from a reputable site, like ClearVin, to get an in-depth look at the history of any vehicle you're getting ready to bid on.
Latest posts by AutoBidMaster Staff Writer
(see all)