One of the biggest questions we ask ourselves when we're starting a new project car is "where on Earth am I going to get all the parts I need for this?" The short answer: a parts car from AutoBidMaster. With over a hundred thousand vehicles headed to auction, you're bound to be able to find something that you can harvest for parts. But is it worth it? There are a number of things to consider before getting a parts car:

– the space
– the equipment
– the cost/benefit
– example parts car
We've got a long answer to that question too if you'd like to keep reading.
The space
This is really the first thing to consider. If you don't have a garage with space in it for an entire car, or at the very least a carport or yard that you can store a vehicle in, a parts car may not be the best solution for your project needs. On the other hand, if you think you can part the car out quickly after getting what you need for it, you can weigh the potential profit against the cost of renting a space for the vehicle in a garage and see if you can recoup your investment. If not, it may not be worth it.
The equipment
If you don't already have the tools necessary to take a car apart, just know that you're going to have to spend a significant chunk of change to get everything you need to even get started. So, unless you're planning on investing in more project and parts cars in the future, the initial investment may not be worth it for a single part from a single parts car for your existing vehicle.
The cost/benefit
This is arguably the most important point: is it even worth it after all of the above is taken care of? If you're restoring an older car and you expect to need a variety of parts over the course of its lifetime, you have the space to dedicate to a three thousand pound hunk of metal, and the tools and knowledge to properly rip parts out? Might be worth it. You need a single part from the engine and otherwise don't need anything from the vehicle? It might be worth spending the money to get the individual part rather than the entire vehicle. Not only do you need to factor in time, labor, and the initial expenses into your purchase, but the benefit of what you could sell in the long run.
So, it all really depends on what you need.
If the engine is completely shot in a car, it'll probably sell for cheap. If you have a car with a running engine but you need parts, for example, for the suspension or even the interior, it may be worth it.

If you're looking for an entirely new engine for your car, on the other hand, it may not be worth buying a parts car that is mostly destroyed but still has a working engine as that's often the most expensive portion.
Another benefit that's worth noting of buying a parts car is that you'll have access to original OEM parts, provided the previous owner didn't replace them. If you're getting a parts car through an online auction like AutoBidMaster, it's always worth having a professional conduct an inspection of the vehicle and getting a ClearVIN VIN Check Report. By using a VIN decoder, you can uncover important details about a car, such as whether it has been in an accident or has had major repairs.
Let's look at a possible example of a parts car: this 2019 Honda Civic Sport.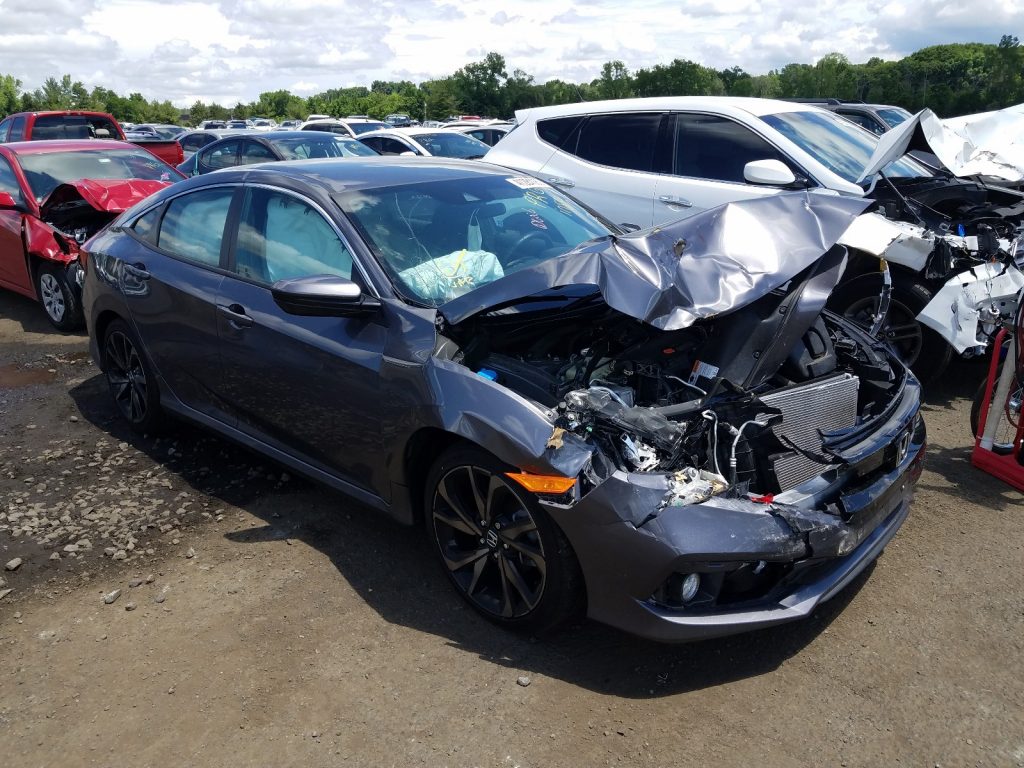 This car is marked as run & drive verified – but note that this was taken down by Copart, when the car arrived at the yard. As we're an online broker, we cannot confirm this information so the safest way to confirm the information is to hire a third party inspection service to determine if the information is accurate. Also, note that "run & drive verified" means that the vehicle was able to move forwards and backwards a few feet on its own power – not that it is capable of operating safely or at higher speeds.
Now that that's out of the way, we can all see from the following photo that the front of the car is pretty much toast. That being said, we hope that the engine turns over and runs if it has adequate power from the (what might be now dead) battery.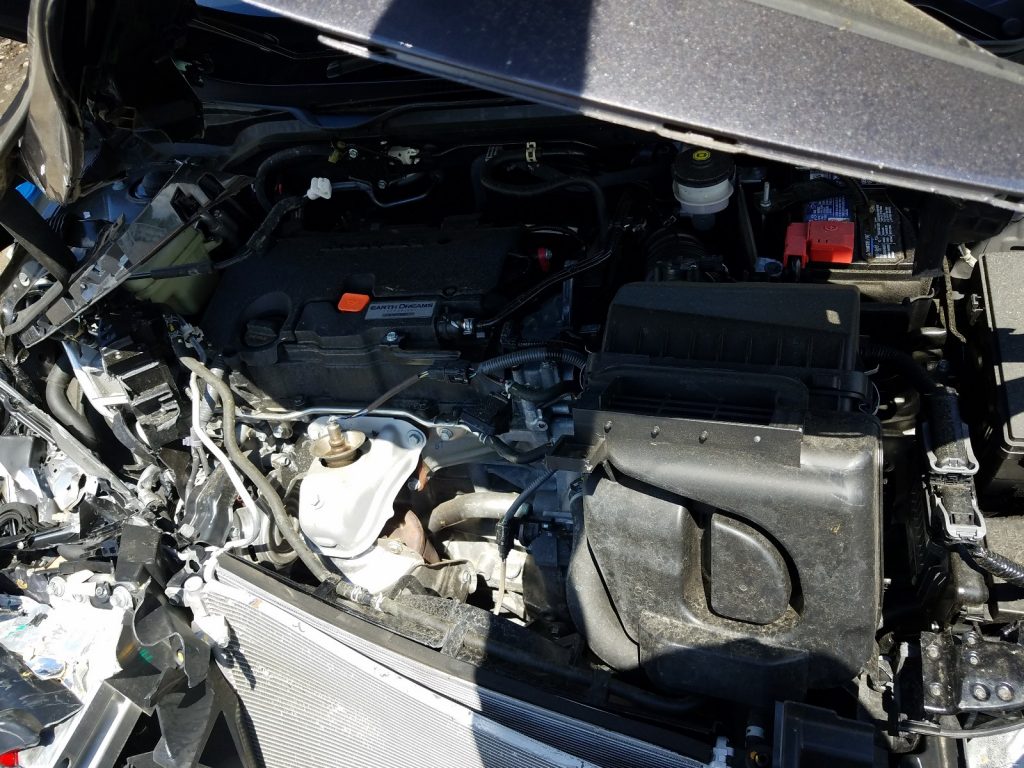 While the front subframe and bumper are basically destroyed, we can see from the photos of the engine bay that the majority of the Civic's innards are intact. As well as the interior: the airbags have been deployed, but the rest of the interior looks to be in good shape.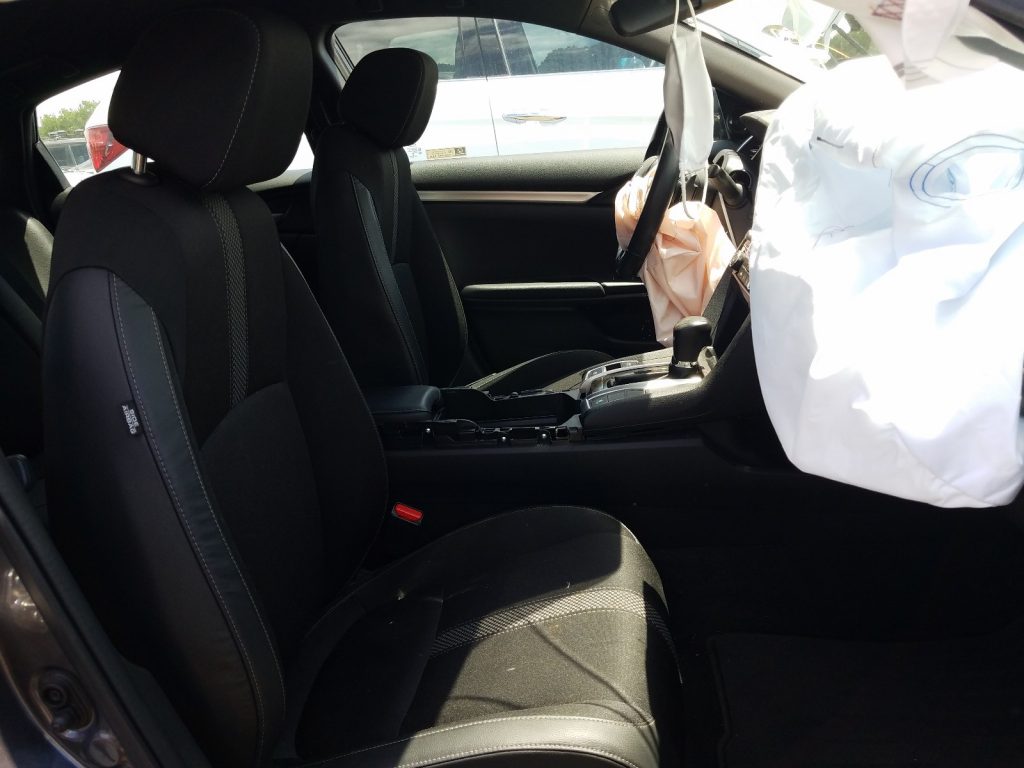 The rear-end of the car is basically undamaged. If we look closely at the photos, the front wheels don't look to be too terribly out of alignment which suggests that the axle is intact and there may not have been extensive damage to the front suspension.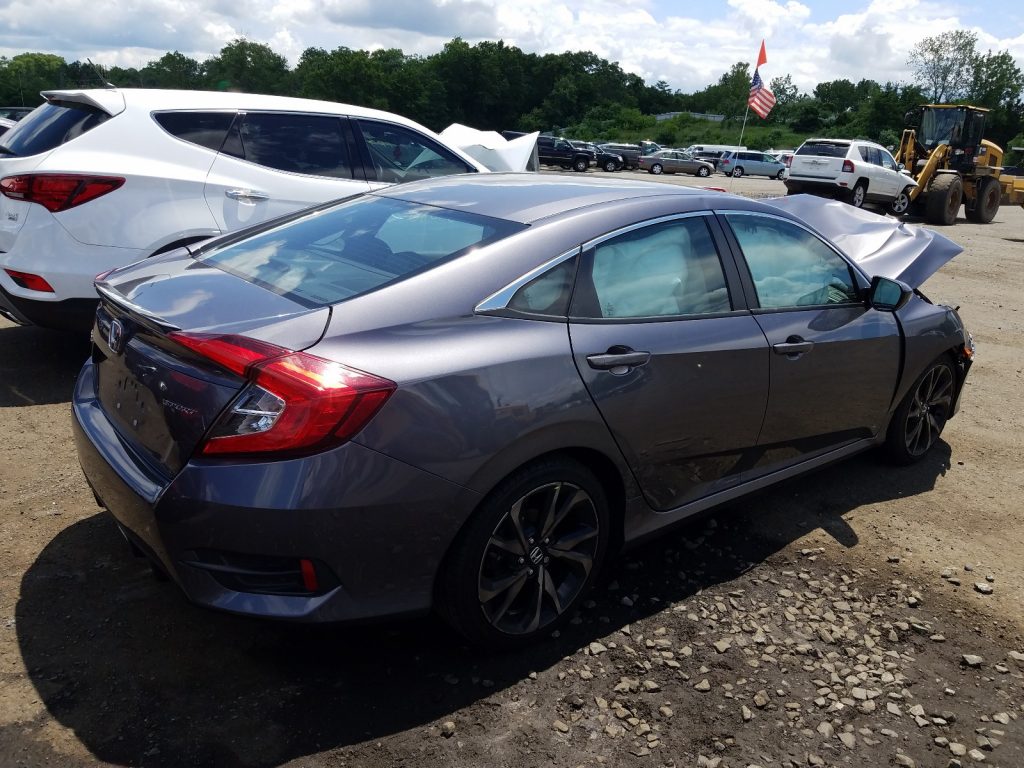 So, is this 2019 Honda Civic worth it?
Overall – it's hard to say what the condition of the engine really is without a physical, in-person inspection. On the other hand, if you have a compatible Civic that was rear-ended and the back-half of your car was destroyed – this one has a buy it now of $4,900 and more than likely has a ton of usable parts from its rear-end. Factor in auction fees and shipping and you'll be able to get a better picture of the overall cost/benefit of a car in this condition.

Depending on what you need and how much of the work you're able to perform on your own, could you recoup at least part of your overall expenses with what'd be left after you tore this car apart? That's up to you to decide. This 2019 Honda Civic (as of 9/15/2020) has a buy it now option of $4,900 with just over 20,000 miles on it.
We've got whole cars, parts cars, everything you can think of
Whether you're looking for your next ride, or a totaled car for your next project, AutoBidMaster has your back. Start by registering today for access to over a hundred thousand vehicles headed to auction daily, with a constantly updated inventory. Give us a call at +1 (503) 298-4300 between 6:00 AM and 4:00 PM Monday through Friday, Pacific Standard Time, email us at support@AutoBidMaster.com, or contact us through Viber/WhatsApp at +1 (503) 473-9895 with any questions regarding registration, bidding, or shipping.


Latest posts by AutoBidMaster Staff Writer
(see all)