The big, old, and slow SUVs of years past are, well… in the past. From a willingness to suffer poor gas mileage for the sake of power and size to recognition as some of the top performers all around, we've come a long way since the SUV class rose to popularity. Between 1975 and 1985, average fuel economy for light trucks increased from 11.6 to 19.5 miles per gallon. Nowadays, we scoff at 19.5: modern SUVs easily hit 30 mpg in the city, but some have taken it a step further. Let's take a look at some of the best fuel-efficient SUVs of 2021 that you can find right here on AutoBidMaster.
2021 Toyota Venza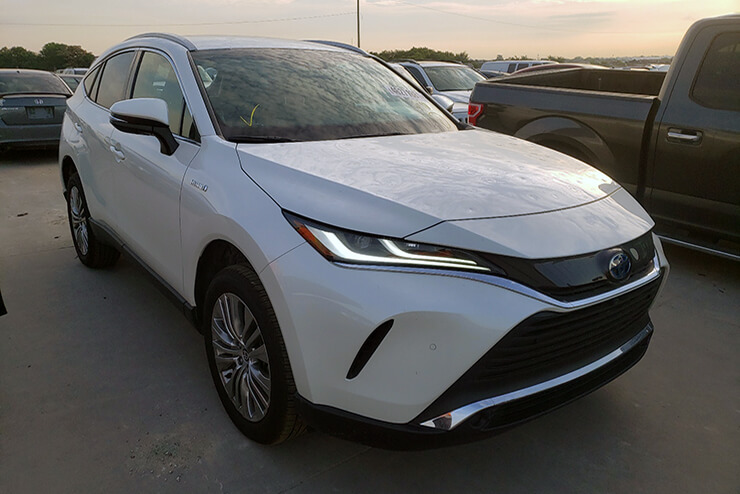 It seems like nowadays a large component of our "best of whatever" lists have a variety of Toyotas on them. Ta-da, this one's no different. The 2021 Toyota Venza comes in at 40 mpg in the city and 37 mpg on the highway. Sized right in between the Highlander and the RAV4 (both on this list, as well), it isn't the most powerful option in their fuel-efficient lineup. With standard all-wheel-drive through a combination of electric motors and a 2.5L engine, the Venza puts out a somewhat unimpressive 215 horsepower with a 7.6 second 0-60. That being said: if you're after size and tech features with good gas mileage, the Venza is a fantastic car for commuting and road trips without guzzling gas the whole way through. 40 mpg in the city, who would have ever thought?
2021 Toyota Highlander Hybrid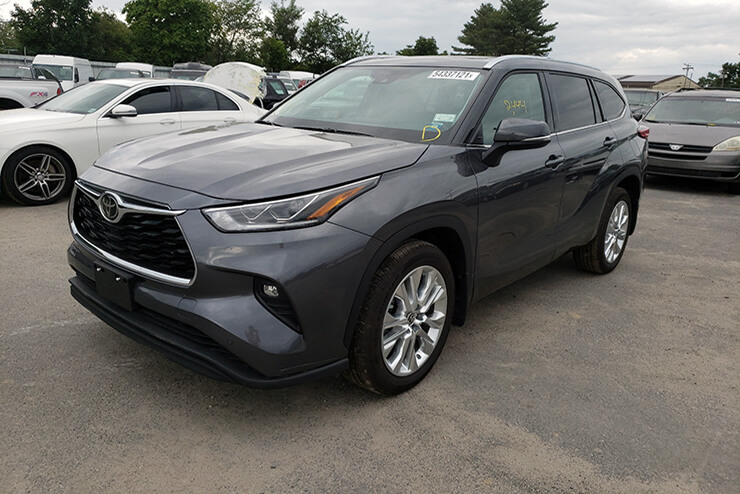 Here comes Toyota number two: the 2021 Toyota Highlander Hybrid. The biggest Toyota on this list, when equipped with a hybrid powertrain, punches out 243 horsepower and a 7.3 second 0-60. Available in both front and all-wheel-drive, the Highlander Hybrid is a sleek and sensible choice with a little more oomph and space than the Venza, but that comes with a bit of a compromise in mileage. The 2021 Highlander clocks in at 36 mpg in the city and 35 mpg on the highway. While it isn't a drastic drawback comparatively, it is a touch less.
2021 Toyota RAV4 Hybrid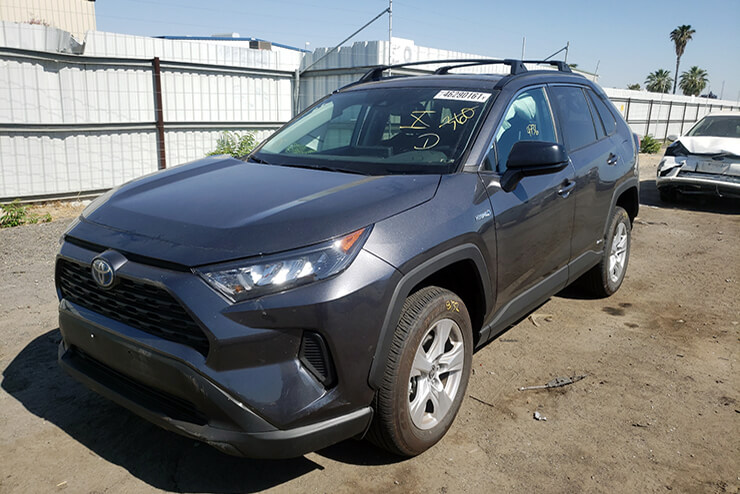 Last Toyota, we promise. Unless you want more. The 2021 Toyota RAV4 Hybrid – the smallest of the three Toyotas on the list – comes in at a whopping 41 mpg in the city and 38 mpg on the highway. That's a far cry from the 19.5 average of 1985. With a 7.4 second 0-60 through a 2.5L engine and two electric motors, the base model puts out 219 horsies. If you're looking for more, the Prime trim shoves off from 0-60 in just 5.6 seconds: not bad by any standard. On top of that, you've got a 42 mile range of electric-only driving, and that's pretty cool. Run out of gas in the city? Whatever.
2021 Honda CR-V Hybrid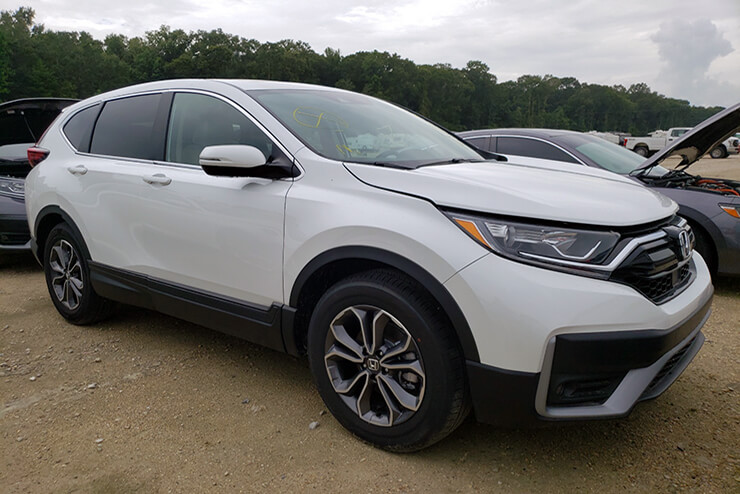 Alright, Toyota time is over. The 2021 Honda CR-V is another fantastic contender for fuel efficient SUVs, coming in at 40 mpg in the city and 35 mpg on the highway. Add a variety of safety-tech and other goodies, and you've got a pretty great compact SUV that delivers comfort and fuel economy. The hybrid iteration of the CR-V brings 212 horsepower to the table through a 2.0L four-cylinder along with two electric motors and all-wheel-drive. The 0-60 is 7.5, which isn't out of the range of any aforementioned models. Not that this is a surprising statement regarding any Honda, but this one's a solid choice all-around.
2021 Ford Escape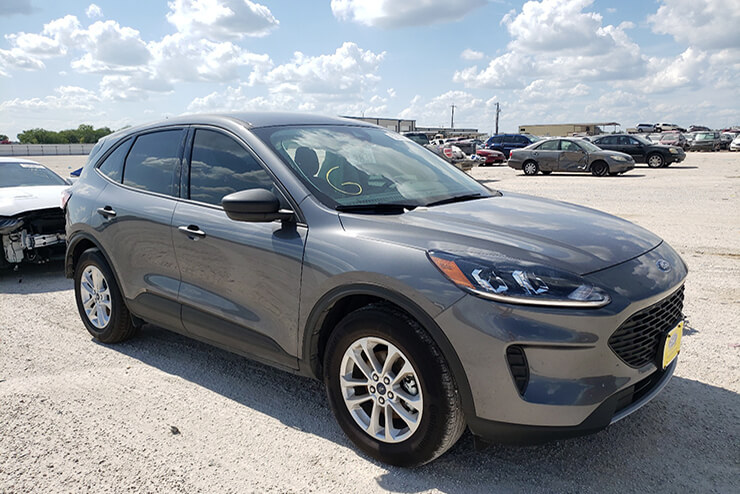 The last thing you'd ever have expected when glossing over automotive history would be Ford competing with Japanese automakers for fuel efficiency within the same class, but, here we are. Coming in as the best fuel efficient SUV on this list at 44 mpg in the city and 37 mpg on the highway is the 2021 Ford Escape Hybrid. You're lookin' at a roomy cabin, lots of safety and tech features, a user-friendly infotainment system, and a 2.5L four-cylinder with two electric motors that put out a combined 221 horsepower. The downside to this SUV lies in some relatively low-quality interior materials on the base trim, but if you shoot for higher trim levels you'll see some improvement. It's also available in front or all-wheel-drive.
Those aren't all the best fuel efficient SUVs
Look, we left out Teslas because they're all electric, so 'fuel' doesn't really apply. We've got plenty of other options for you, though. Take a look at what we've got for electric and hybrid SUVs available in our inventory. If you're ready to start throwin' money around, register with us (use the code RETURNS21 for 40% off a membership!), place your 100% refundable security deposit, upload a government-issued ID or passport, and you're good to go. Get ahold of us with any questions, and until then: happy bidding!

Latest posts by AutoBidMaster Staff Writer
(see all)