Hey folks – we've made some more changes to our membership structure over the last few months. We wanna cover it all in one place so we can help you keep track of it all. Check it out.
So, right off the bat, a few things have changed, even at the Basic level. Basic members can now bid up to $6,000 – up from $4,000! That opens up a pretty big breadth of vehicles you can bid on now before upgrading.
With that comes a slight increase in deposit, however. Your deposit is, and always has been, fully refundable: as long as you don't have any outstanding balances or open transactions connected to your account, you can release the hold on your card. No changes there.
Advanced Members
So, Advanced members have a few extra perks that have been added over the last few months. The two most important are recommended bid blocks based on past auction data, and for members based in the United States, vehicle financing.

Our recommended bid blocks take former auction data to give you the best suggestion on a winning bid, which is a really fantastic guideline. Tons of past auction data go into providing you with the most accurate recommendations possible. The recommended bid block is found in the bid box on every lot listing.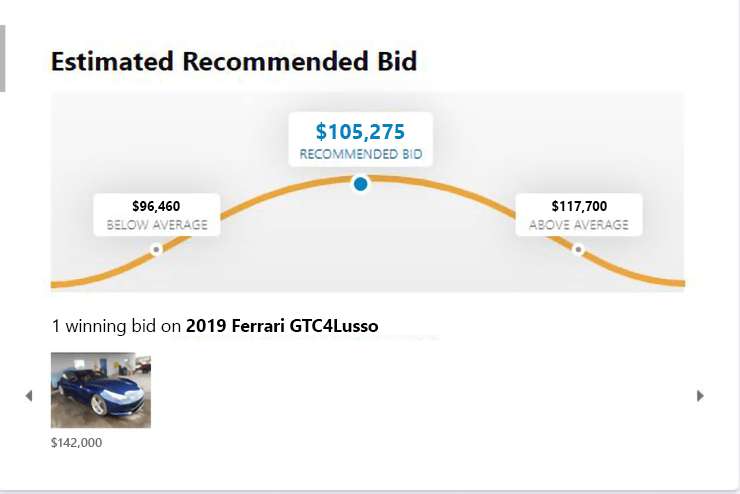 Another new feature that Advanced members have access to is vehicle financing, but that's only for U.S. members at this time.

Let's not forget about live auctions, either. Bid in real-time from the comfort of your couch.
Premium Members
Here's where you get the big perks, y'all. Premium members get the benefit of a free VIN check. By the way, if you're interested in a dealer VIN check with bulk access, our partners at ClearVIN have the most beneficial offer for those involved in dealership business. The biggest discounts on transaction fees. Reduced APR for US members when it comes to financing.
Shipping discounts. Get 5% off your shipping when you book with us.

Dedicated Buyer Services agents. Know who you're workin' with.

Whaaaaat!? There are so many benefits, you're probably asking why you haven't signed up already. Which brings us to:
Memorial Day Sales!
Our Memorial Day sales are here! Use the code MEMORIAL21 to save 40% off on an Advanced or Premium membership, but don't wait: this deal won't be around forever. If you have any questions, give us a call at +1 (503) 298-4300, shoot us a text at +1 (503) 897-9799, or contact us through Viber or Whatsapp. We're open Monday through Friday, 6:00 AM to 4:00 PM Pacific Standard Time. Feel free to email support@autobidmaster.com, too, and we'll get back to you ASAP.

Until then, happy bidding!

Latest posts by AutoBidMaster Staff Writer
(see all)