Exciting news, everybody. The final price of the car you're dreaming about doesn't have to stop you from bidding on it anymore. Car loans with AutoBidMaster are here. Don't let final prices be the final say when it comes to missing an auction. With APR as low as 4.99%, you now have the option to make low monthly payments on vehicles that you've won at auction. Get approved, fast and easy – our partners accept applications for a wide range of income and credit scores. We'll help you find car loans that are right for you.
Which vehicles are eligible?
Both clean and salvage title vehicles are eligible, but please confirm with our Buyer Services team before placing a bid as there are certain title brands that are ineligible for financing. As of right now, members in Massachusetts and New York can only finance vehicles with a clean title. "Gray market," fire damage, recycled, stripped, and former taxi or police vehicles are also ineligible for financing.
How do car loans work?
To get approved, you can apply to finance a vehicle that you have already won at auction that is marked as run and drive by the yard. Please note that that means the vehicle ran and drove under its own power when it arrived at the yard, and may no longer do so. We always recommend getting a VIN report and inspecting vehicles in person before placing a bid. Please note that if you win a vehicle at auction and are not approved for financing, terms and conditions still apply and you are required to complete the purchase or pay relist fees.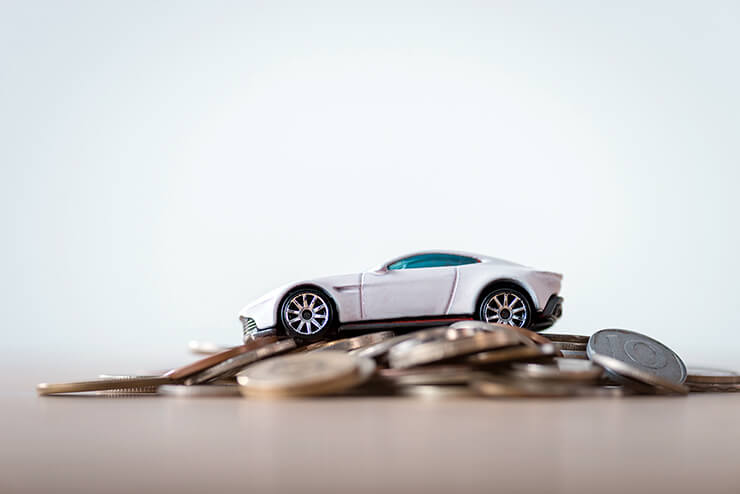 Financing is only available to Advanced and Premium members in the United States at this time – and Premium members are eligible for lower APR! To learn more about vehicle financing, get in touch with our Buyer Services team. If you're ready to upgrade to an Advanced or Premium membership, take a look at the image below.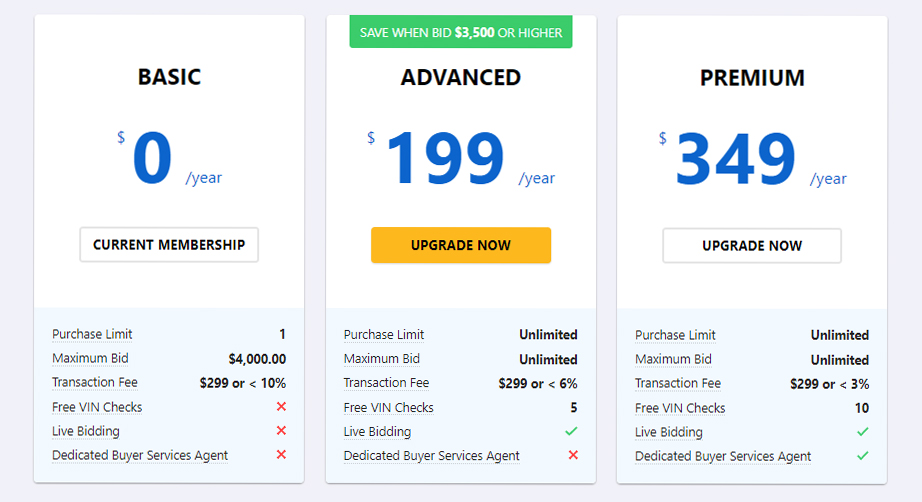 Not only do you get the option to finance vehicles through AutoBidMaster with an Advanced or Premium membership, but you also get awesome perks like:
– No bidding or buying limits
– Reduced transaction fees
– Free VIN checks
– Access to live auctions
– Recommended bids based on past auction data
– and for Premium members: shipping discounts and reduced APR!
For more info about financing a vehicle through a car loan with AutoBidMaster, you can contact us directly. Otherwise, hit the button below to register and upgrade your account and start bidding on your next car, truck, SUV, or motorcycle.

Latest posts by AutoBidMaster Staff Writer
(see all)