Hey, outdoorsy explorers! The sky's the limit when you want to have fun and enjoy places you've never been to. However, even the best SUV may not be an option when you want to go somewhere far off the beaten path. If that's the case, you may fancy going for an ATV or UTV. We suppose you've already seen these adrenaline-pumping vehicles but never had a chance to ride one. Both ATVs and UTVs have their appeal to courageous people and those in need of workhorses, but are these notions interchangeable and mean the same? Here, we're explaining the difference between an ATV and a UTV to make your choice easier.
Understanding What An ATV Is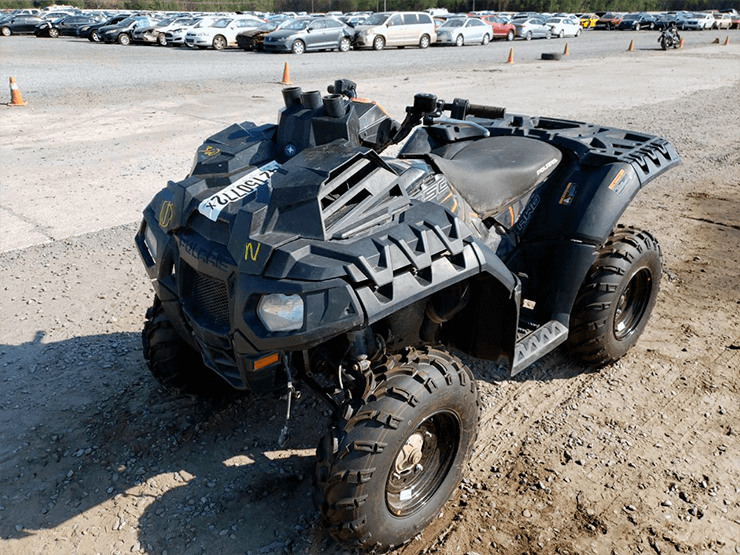 Let's start with ATVs. We've already dedicated a few posts to the capable fun-riders before, so we'll just brush up on your knowledge. The abbreviation ATV stands for an all-terrain vehicle. Usually, these vehicles are small, maneuverable, and extremely capable, thanks to all-wheel-drive and low-pressure tires. ATVs excel at different kinds of recreational activities (fun, yeah). In addition to it, they can haul small trailers and let you have a blast during your vacation. Generally, all ATVs have a seat the driver has to straddle and may require intense body movements to gain control over the quad. Most ATVs are designed for one rider, though several models can seat two.
What is a UTV?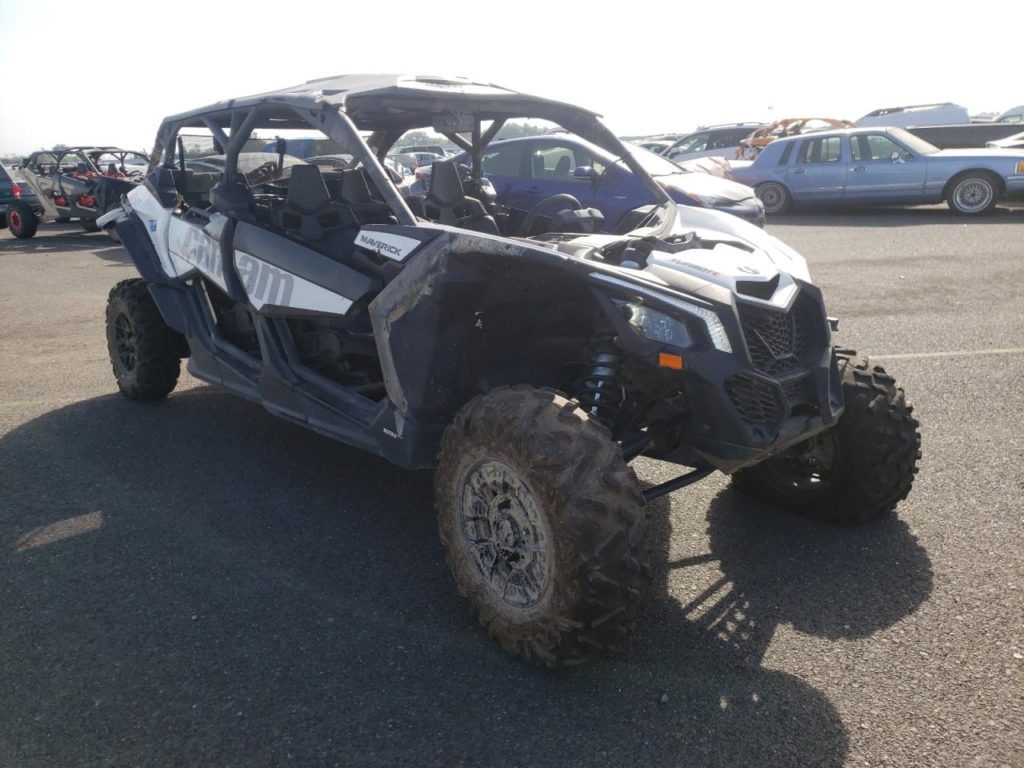 The answer depends on whom you ask. Jokes aside, there are three notions to unscramble this abbreviation. All are equal and widely used in the outdoorsy community. You can call UTVs utility terrain vehicles, utility task vehicles, or utility vehicles (sorry for the tautology). These compact vehicles are ready to face any challenge you set to them, with no exaggeration intended. All UTVs feature more sophisticated safety features, including windshields, roll-bars or cages, seatbelts, and side-by-side seating. That's where their other moniker has originated. You can also call them side-by-sides. A few models like Can-Am Defender and Polaris Ranger may come standard with a fully-enclosed cabin. In contrast, you won't see such a list of add-ons on an ATV.
What's The Difference Between an ATV and A UTV?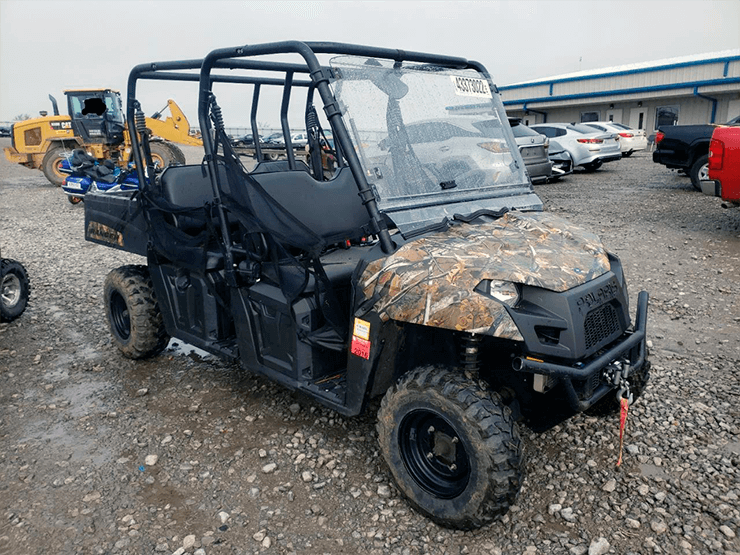 The main contrast between an ATV and a UTV lies in their construction. Other significant differences include capabilities, prices, and seating capacity. UTVs can accommodate 4-6 passengers on benches or bucket seats. On top of that, UTVs have a steering rack and pedals, while ATVs only have handlebars. Sturdier engines amp UTVs up, which contributes to better hauling and towing. Indeed, a few choices on the market are available even with dumper platforms. ATVs won't do that, unfortunately. So if you're looking for a small but capable rig to do farming chores, UTVs will do. On the other end of the spectrum, they sit between more enjoyable ATVs and more expensive SUVs with all-wheel-drive. Keep in mind that the more muscular UTVs remain pricey.
Still, more affordable ATVs offer better hunting, racing, and off-roading opportunities. For more information about different types of ATVs, address this article.
Bottom Line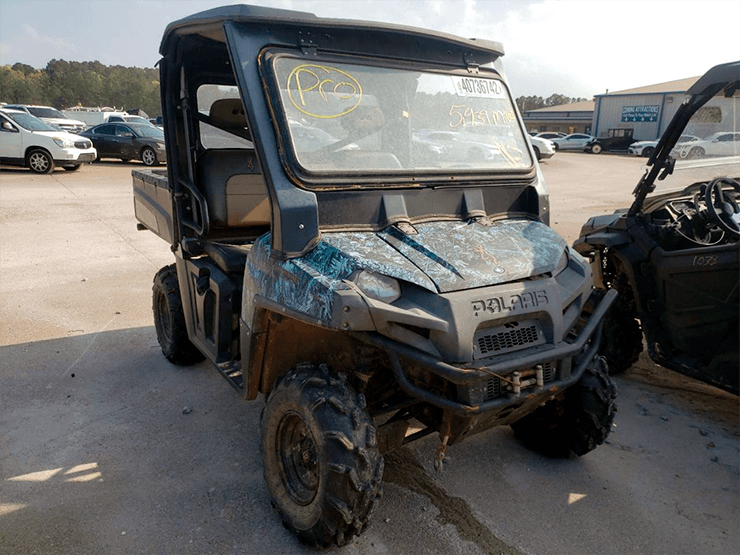 Defining the winner between an ATV and a UTV will solely depend on your preferences or needs. We don't say they are better than the other. There are no right or wrong answers to 'ATV or UTV?' Each comes with its ins and outs, so we advise you to try them both. Most explorers and recreationists enjoy both of these. At AutoBidMaster, we're proud to have them listed up for auction. Do you wanna get your hands on it? Follow the algorithm: you register, upload a copy of your government-issued ID, place a security deposit (it isn't a charge, we'll refund it), and select the membership type that suits you best. Congratulations, the only thing you'll need from that moment is to find a vehicle you are interested in. That's easy due to our Vehicle Finder. Don't miss out on an opportunity to test it! Reach us at +1 (503) 298-4300 (4:00 AM – 4:00 PM PST, weekdays), or fill out our online form if you have questions.
Latest posts by AutoBidMaster Staff Writer
(see all)