Lamborghini is a company that has been at the forefront of automotive innovation for decades. From its early days as a manufacturer of tractors to its current position as a leading producer of high-performance supercars, Lamborghini has always embraced new technologies and pushed the boundaries of what is possible. With AutoBidMaster, let's take a closer look at how the brand is pioneering in the high-tech automotive industry with its breathtaking vehicles.
Why Lamborghini and Automotive Innovation Are Synonyms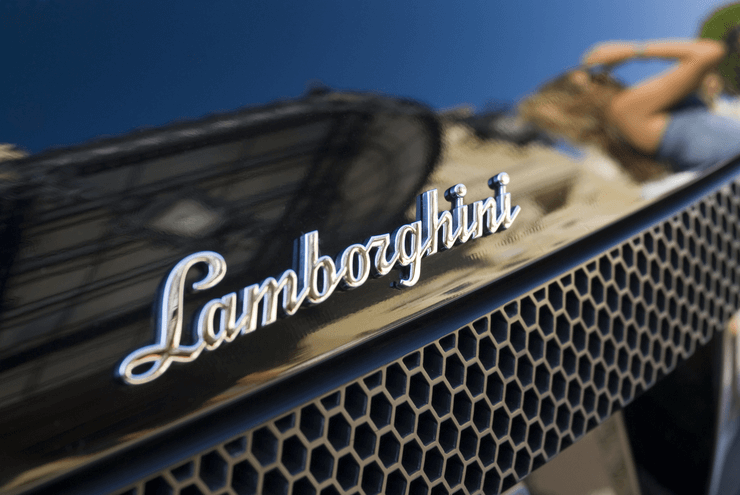 One of the key factors that makes Lamborghini the most advanced automaker is its commitment to research and development. The company invests heavily in cutting-edge technologies and collaborates with leading researchers and engineers to develop new materials, designs, and technologies. This has resulted in a range of innovations that have set new standards in the automotive industry, including its luxury segment.
For example, Lamborghini was one of the first automakers to adopt the use of carbon fiber in car manufacturing. This lightweight and durable material allows for greater structural strength and improved performance.
In addition to carbon fiber, Lamborghini has also been a leader in the use of hybrid and electric powertrains. The company's first hybrid supercar, the Lamborghini Sián, features a unique hybrid system that stores and releases energy. This technology not only adds to performance but also reduces emissions and increases fuel efficiency.
Lamborghini has also been at the forefront of aerodynamic design. The company's advanced wind tunnel and simulation facilities allow engineers to test and optimize new designs for improved downforce, stability, and performance. All that has resulted in launching the most progressive cars we've reviewed next.
Lamborghini Aventador: the Most Successful Model So Far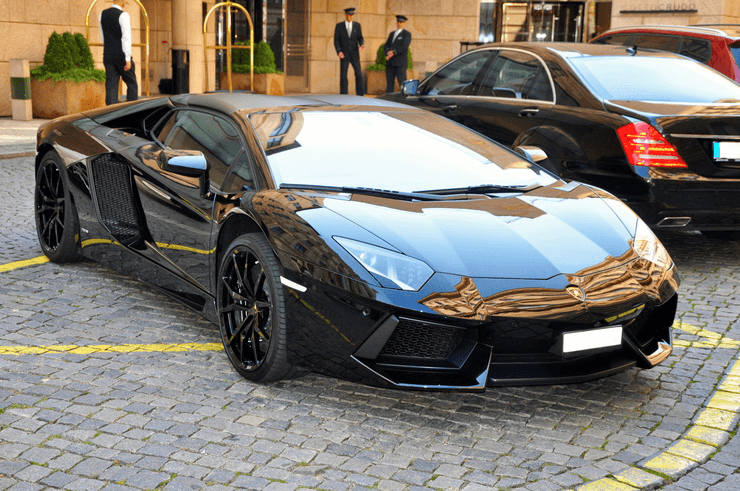 The Lamborghini Aventador was introduced in 2011 as a high-performance supercar and is named after a famous bull that participated in a Spanish bullfight in 1993. It is considered the ultimate expression of the brand's style and performance and is a flagship model for Lamborghini. Over 11,000 coupes and cabriolets of the Aventador have been produced, making it the most successful model in the brand's history. However, it has been withdrawn from production in 2021.
Throughout its production, Lamborghini engineers modernized the Aventador several times and introduced special versions of the car, increasing its power and performance. The final model, the Lamborghini Aventador LP780-4 Ultimae roadster, was equipped with a 780-hp V12 engine and had the capability of accelerating to 60 mph (100 km/h) in just 2.8 seconds and reaching a top speed of 220 mph (355 km/h).
We at AutoBidMaster have the most powerful and impressive Lamborghini models in our inventory. Furthermore, you can get one without spending a fortune. Check out the Lamborginis we have to offer that are in great condition and will make your dreams come true!
Lamborghini Revuelto: a New Hybrid Star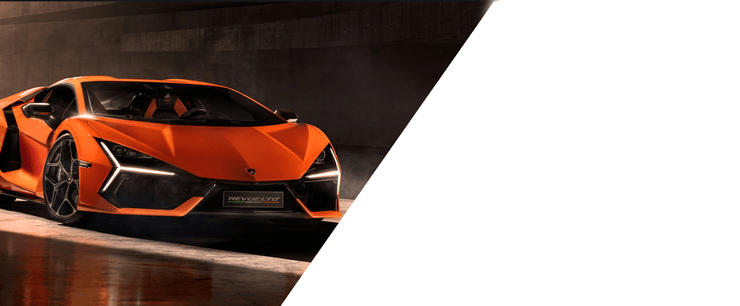 The successor to the Lamborghini Aventador is nearly complete, and Lamborghini has decided to move away from exclusively gasoline-powered V12 engines. Instead, the new hybrid supercar will have a hybrid system that can produce an impressive 1,001 hp by incorporating one V12 gasoline engine and three electric motors. The Lamborghini Revuelto model will be the brand's first car with a hybrid drive and is expected to roll out later this year.
The Lamborghini Revuelto offers drivers a diverse range of 13 drive modes to select from, including a front-wheel-drive mode for low speeds that operates entirely on electric power for a quiet and efficient cruising experience. For high-intensity track driving, the car's full power potential is utilized, combining the V12 engine and electric motors for maximum performance.
The Revuelto's batteries can be charged via a plug, allowing for a certain amount of pure electric driving, though the exact electric driving range has not been disclosed by Lamborghini. Once the battery is low, the car operates as a standard hybrid, switching between electric and gasoline power as required.
Lamborghini has yet to release the price for the new Revuelto model, but the CEO has stated that it will be significantly more expensive than the older models with V12 engines. The previous V12 Aventador model had a price tag of around half a million dollars.
Lamborghini Urus: a Premium Sport-Utility Vehicle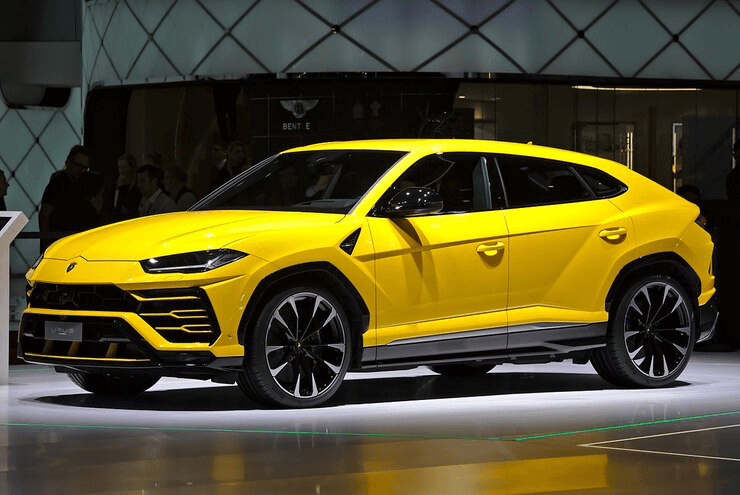 The Lamborghini Urus is a luxury SUV that was first introduced in 2017. It's the first SUV produced by Lamborghini since the LM002, which was manufactured in the 1980s and 1990s. The Urus is a high-performance vehicle that combines the practicality of an SUV with the performance of a supercar.
The Urus version is a striking vehicle that features a bold, aggressive design. It has a low, sloping roofline and a muscular stance that is reminiscent of Lamborghini's supercars. The front of the vehicle features a large grille with the Lamborghini logo, and the back of the vehicle has a distinctive tail light design.
The Lamborghini Urus is a luxury vehicle that comes with a range of features and options. It has a spacious and comfortable interior with leather seats and a large infotainment system. The vehicle also has a range of advanced safety features, including lane departure warning, adaptive cruise control, and a 360-degree camera system.
The SUV from Lamborghini is powered by a 4.0-liter twin-turbo V8 engine that produces 641 hp. This motor is paired with an eight-speed automatic transmission and all-wheel drive. The Urus configuration can accelerate to 60 mph (100 km/h) in just 3.6 seconds and has a top speed of 190 mph (ca. 306 km/h).
Lamborghini offers a range of customization options for the Urus. Customers can choose from a range of exterior and interior colors, as well as a variety of different trim levels and options. The Lamborghini Urus is a high-end vehicle that comes with a correspondingly high price tag. The base price for the Urus is around $200,000, but the price can increase significantly with options and customizations.
A Course on Eco-Friendly Lamborghini Vehicles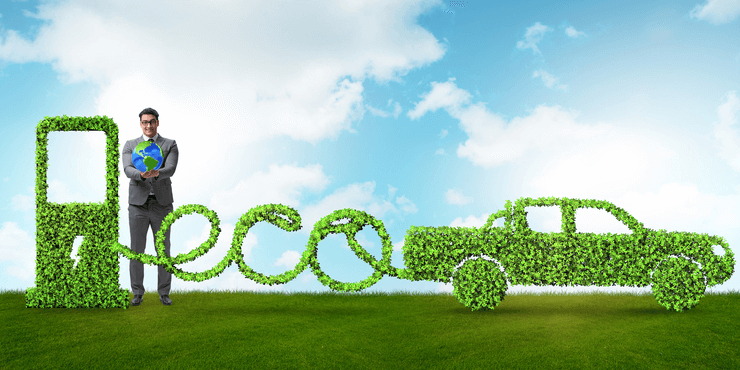 Lamborghini has announced that it plans to hybridize its entire model range by the end of 2024. The company's first hybrid supercar was released in 2023, and there will soon be hybrid versions of the Urus, Huracan, and Aventador models.
The company's CEO, Stefan Winkelmann, has set an internal goal for the "Direzione Cor Tauri" strategy, which aims to reduce the level of greenhouse emissions in the company's cars by two times by the beginning of 2025.
There are reports in some media sources that Lamborghini intends to sell only hybrids starting in 2025, but this information has not yet been officially confirmed. There is also a rumor that the company's first all-electric model will be unveiled in 2028. While there are few details about the electric vehicle, it is said to be a four-seater rather than a supercar like those Lamborghinis are known for.
Summing Up
Lamborghini is undoubtedly the most progressive automaker in the world. Its commitment to research and development, advanced technologies, and sustainable business practices make it a leader in the automotive industry. As the world continues to change and new challenges arise, Lamborghini is well-positioned to continue pushing the boundaries of what is possible in the world of high-performance supercars.
Interested in getting your own Lamborghini? Then sign up on our auction platform, upload a copy of your government-issued ID or passport, place a security deposit, and you are ready to bid! It's also possible to contact us online in case of any requests or call us at: +1 (503) 298-4300 (4:00 AM–4:00 PM PST, weekdays).
We are on a mission to help our customers give a second life to used cars by simplifying auto auctions for all. – AutoBidMaster
Latest posts by Vitalii Movchan
(see all)